Bossies Community Justice (BCJ) recently donated a drone to Care for Wild Africa Rhino Sanctuary, to help in the fight against rhino poaching
22 mins ago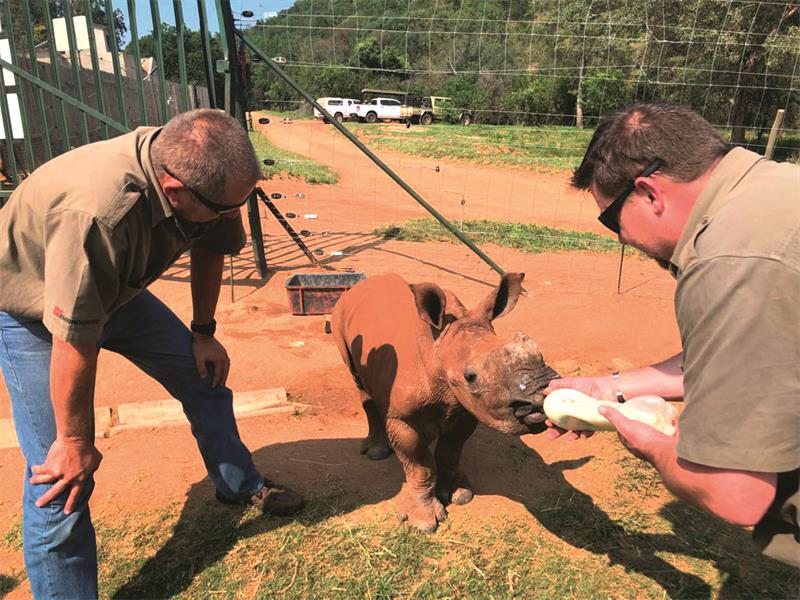 MBOMBELA – .The team drove out in the morning and handed over the drone to the management and rangers of the reserve. "We got the opportunity to feed a baby rhino as well," said Danie Theron.
"We decided to help them as we are actually fighting the same criminals most of the time. Most of the rhino poachers stole weapons in farm attacks or residential robberies. We find most of these crimes are linked together."
He said BCJ did not have licences for or know how to use the drone. "We were not using it and we are normally in an urban area where the laws are stricter. This will help the reserve with their safety and security to cover a vast area."
Albert Greyvenstein added that it was an opportunity for them to give back to a worthy cause.
https://lowvelder.co.za/440594/bcj-dona ... g-scourge/