Here are some photos of Kieliekrankie Wilderness Camp: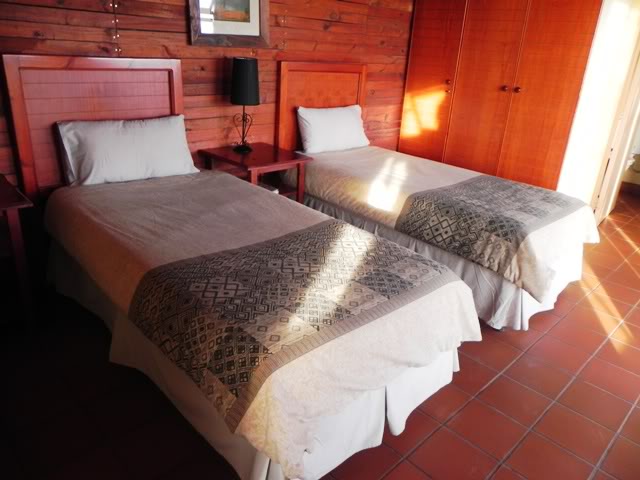 Bedroom view when you walk in.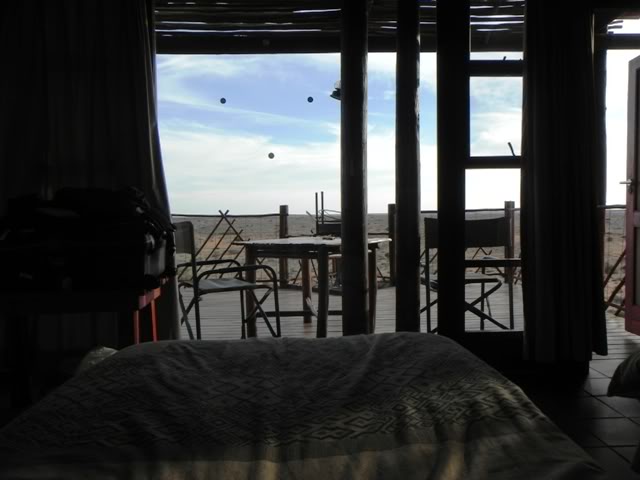 View from your bed.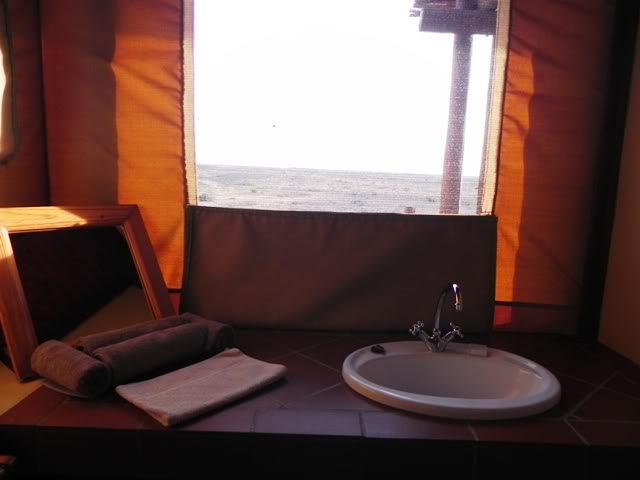 Bathroom with a view.
One night per unit is currently 980 Rand and the camp is reachable within an hour
from Twee Rivieren if you go at more or less maximum speed allowed.
The good thing about KK is the vast view over an open landscape,
the downside is that you get lots of wind which sometimes is so strong that
you can't light a braai fire in the evening.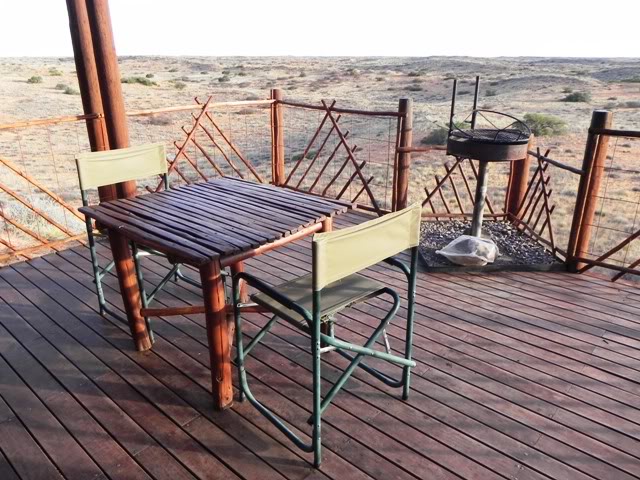 The deck.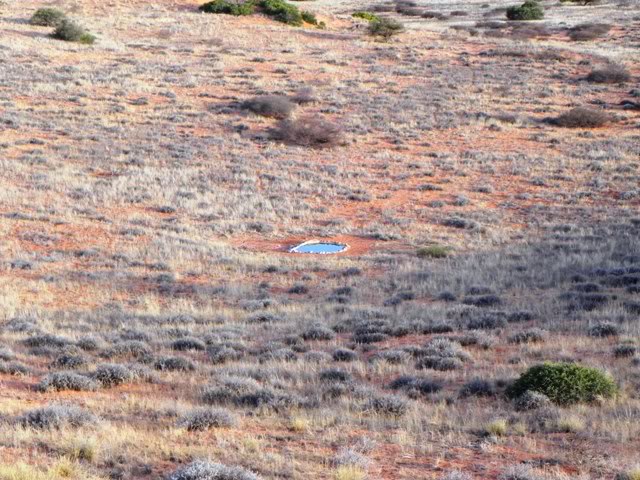 View on the waterhole from unit 4 which is the furtherst away from it,
but you get the sunsets better than from any other unit.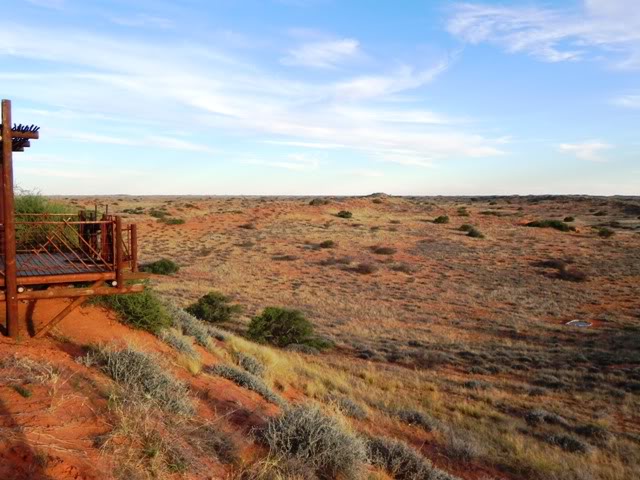 View to unit 3.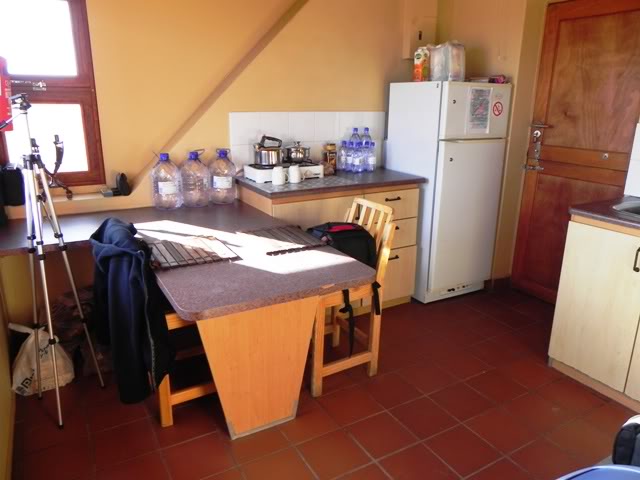 The kitchen with fridge / freezer and two gas hotplates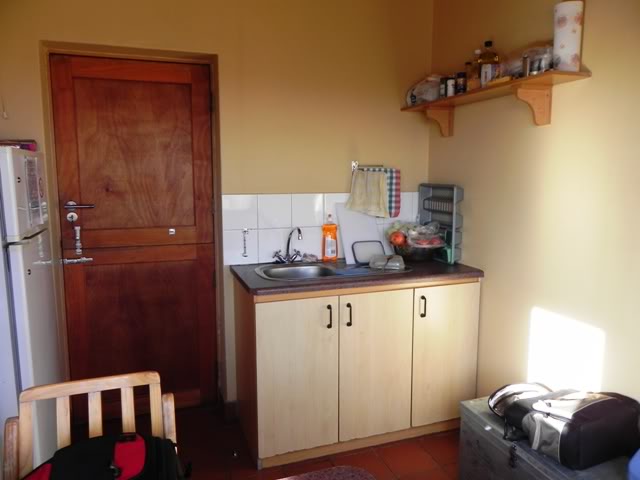 The kitchen sink.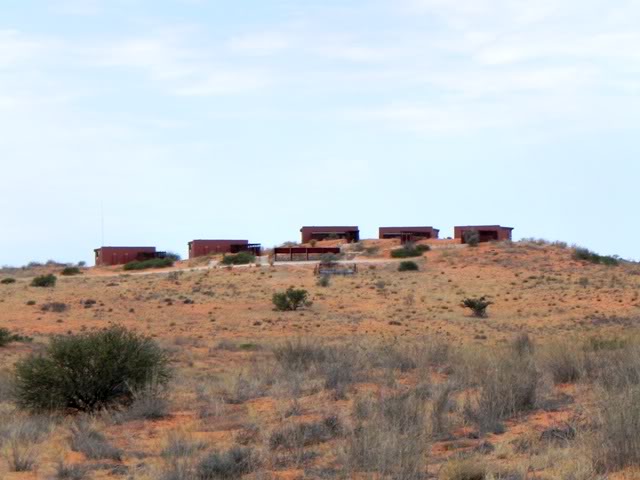 View when you approach the camp.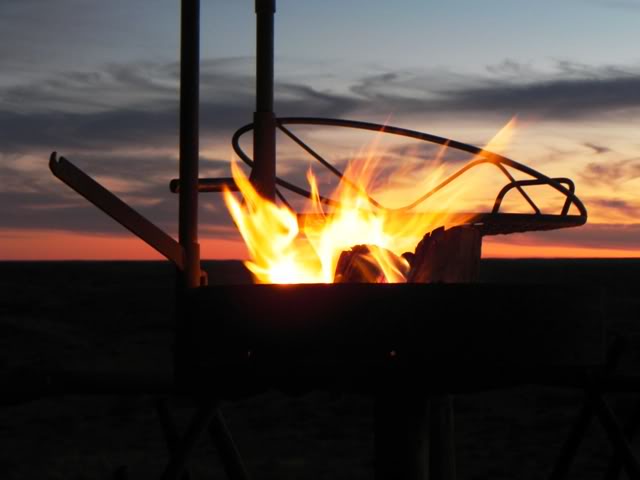 Atmosphere at sunset. :mrgreen: