Lisbeth

Global Moderator
Posts: 54351
Joined: Sat May 19, 2012 12:31 pm
Country: Switzerland
Location: Lugano
Yet another animal, that I have never seen

The Danish ones look rather different

"Education is the most powerful weapon which you can use to change the world." Nelson Mandela
The desire for equality must never exceed the demands of knowledge
---
Richprins

Committee Member
Posts: 66739
Joined: Sat May 19, 2012 3:52 pm
Location: NELSPRUIT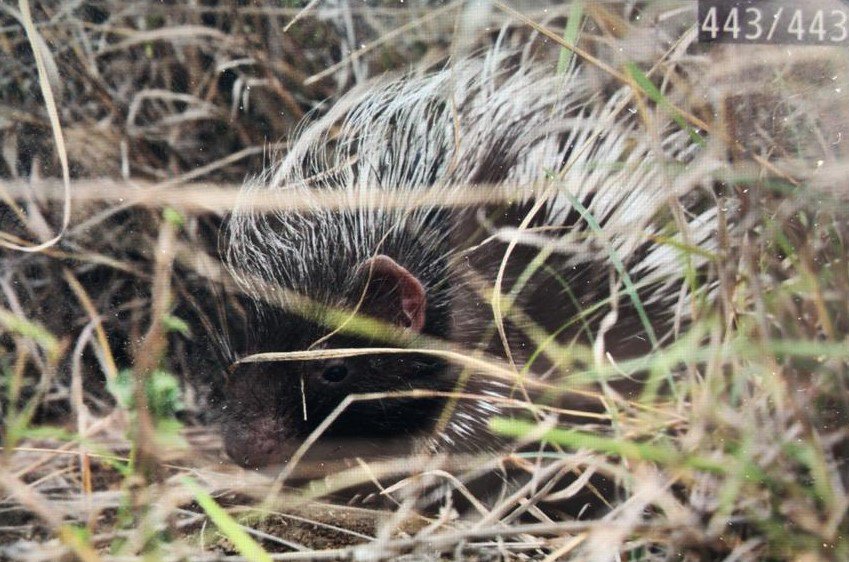 Kruger Sightings
‏Verified account @LatestKruger
16h16 hours ago
12:20
1 Young porcupine next to some water next to the road on the E side
"I was pretty surprised to find that in the middle of the day!"
S114, 5.5km S of Biyamiti Weir
Near Malelane
Vis 4/5
Tinged by Dan - Kruger Explorer
Please check Needs Attention pre-booking: https://africawild-forum.com/viewtopic.php?f=322&t=596
---
Peter Betts

Posts: 1884
Joined: Fri Jun 01, 2012 9:28 am
Country: RSA
---
Flutterby

Site Admin
Posts: 44954
Joined: Sat May 19, 2012 12:28 pm
Country: South Africa
Location: Gauteng, South Africa
---
Lisbeth

Global Moderator
Posts: 54351
Joined: Sat May 19, 2012 12:31 pm
Country: Switzerland
Location: Lugano
It must have been very thirsty

"Education is the most powerful weapon which you can use to change the world." Nelson Mandela
The desire for equality must never exceed the demands of knowledge
---
Richprins

Committee Member
Posts: 66739
Joined: Sat May 19, 2012 3:52 pm
Location: NELSPRUIT
A 2016 Bushcraft sighting just north of Tshokwane!

viewtopic.php?f=46&t=7200&start=10
Please check Needs Attention pre-booking: https://africawild-forum.com/viewtopic.php?f=322&t=596
---