Lisbeth

Global Moderator
Posts: 58165
Joined: Sat May 19, 2012 12:31 pm
Country: Switzerland
Location: Lugano
It is moth-eaten

"Education is the most powerful weapon which you can use to change the world." Nelson Mandela
The desire for equality must never exceed the demands of knowledge
---
Peter Betts

Posts: 2139
Joined: Fri Jun 01, 2012 9:28 am
Country: RSA
Mange ..due partly to Habitat degradation
---
Lisbeth

Global Moderator
Posts: 58165
Joined: Sat May 19, 2012 12:31 pm
Country: Switzerland
Location: Lugano
It is not contagious, is it?
"Education is the most powerful weapon which you can use to change the world." Nelson Mandela
The desire for equality must never exceed the demands of knowledge
---
Richprins

Committee Member
Posts: 71163
Joined: Sat May 19, 2012 3:52 pm
Location: NELSPRUIT
Yes it is, if it is mange, but it is not dangerous really and goes away as the condition of the animal improves!

Please check Needs Attention pre-booking: https://africawild-forum.com/viewtopic.php?f=322&t=596
---
Lisbeth

Global Moderator
Posts: 58165
Joined: Sat May 19, 2012 12:31 pm
Country: Switzerland
Location: Lugano


"Education is the most powerful weapon which you can use to change the world." Nelson Mandela
The desire for equality must never exceed the demands of knowledge
---
Richprins

Committee Member
Posts: 71163
Joined: Sat May 19, 2012 3:52 pm
Location: NELSPRUIT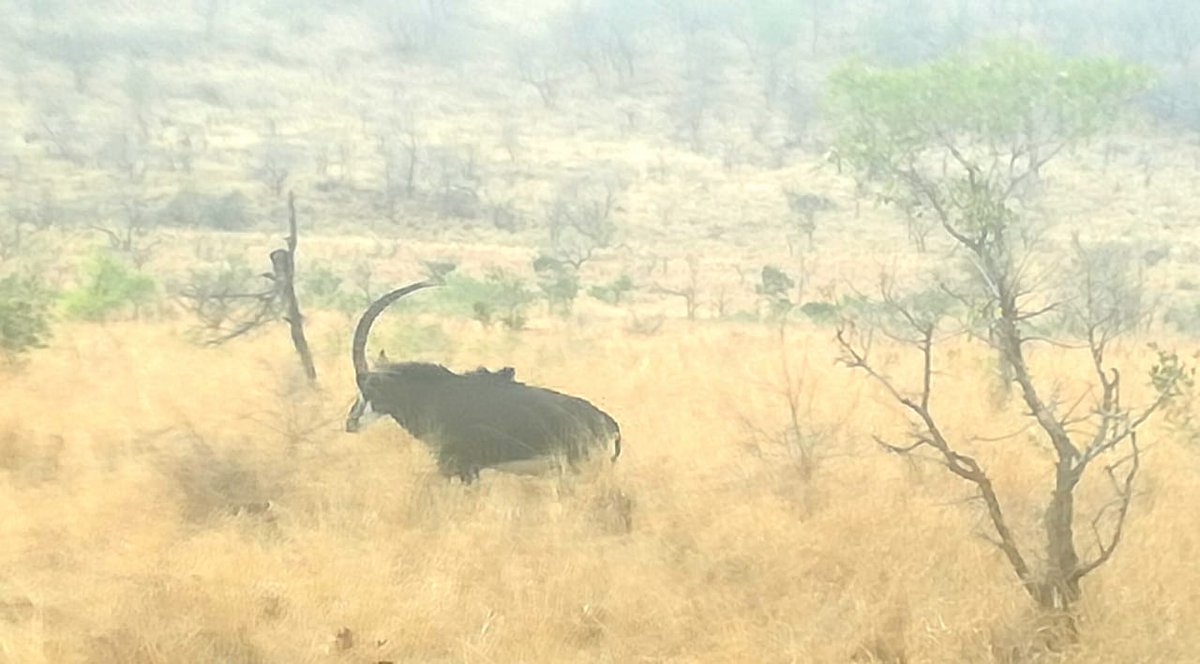 Kruger Sightings
‏Verified account @LatestKruger
Aug 29
8:08 am
1 Sable Antelope stationary
H10, 17km N of H4-2
5/5
Near Lower Sabie
Tinged by Buks
(Photo)
Please check Needs Attention pre-booking: https://africawild-forum.com/viewtopic.php?f=322&t=596
---
Richprins

Committee Member
Posts: 71163
Joined: Sat May 19, 2012 3:52 pm
Location: NELSPRUIT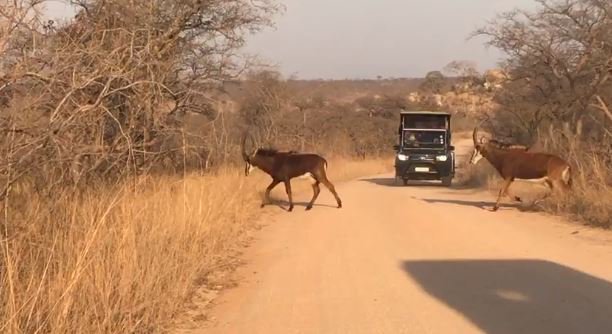 Kruger Sightings
‏Verified account @LatestKruger
3h3 hours ago
6:55 am
10 Sable on the move
'crossed the road in S direction'
S11, 600m W of H1-1 E entrance
Near Pretoriuskop
5/5
Tinged by Mish
(Photo)
Please check Needs Attention pre-booking: https://africawild-forum.com/viewtopic.php?f=322&t=596
---
Richprins

Committee Member
Posts: 71163
Joined: Sat May 19, 2012 3:52 pm
Location: NELSPRUIT
Please check Needs Attention pre-booking: https://africawild-forum.com/viewtopic.php?f=322&t=596
---
Richprins

Committee Member
Posts: 71163
Joined: Sat May 19, 2012 3:52 pm
Location: NELSPRUIT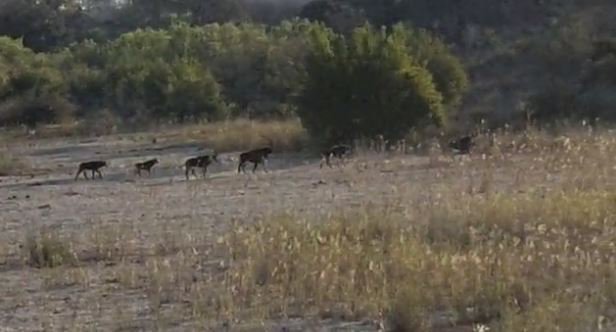 Kruger Sightings
‏Verified account @LatestKruger
16h16 hours ago
5:00 pm
11 Sable Antelope on the move
'Including 4 calfs, western side of sabie bridge. Crossing the river from south to north'
H12, Sabie bridge
Near Skukuza
4/5
Tinged by Cilliers
(Photo)
Please check Needs Attention pre-booking: https://africawild-forum.com/viewtopic.php?f=322&t=596
---
Richprins

Committee Member
Posts: 71163
Joined: Sat May 19, 2012 3:52 pm
Location: NELSPRUIT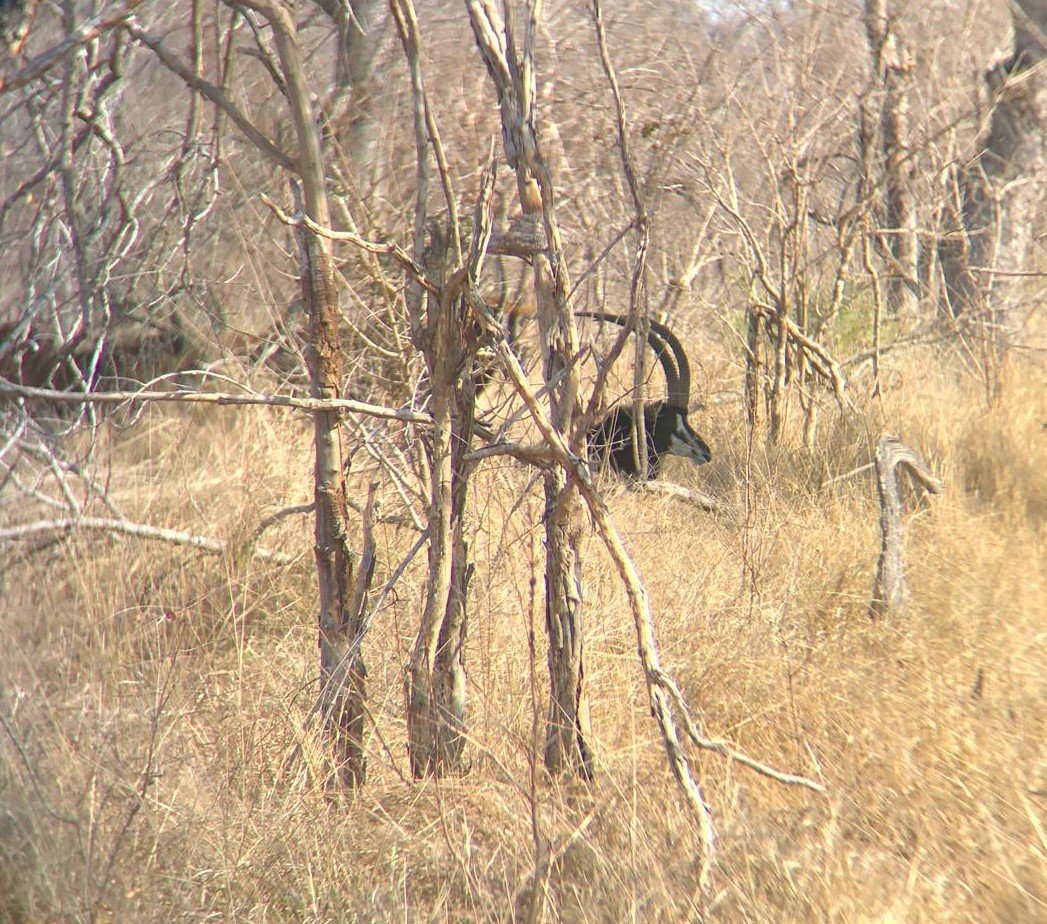 Kruger Sightings
‏Verified account @LatestKruger
4h4 hours ago
Yesterday
9:15 am
5 sable antelope stationary
H1-2, E of H12 by Matinmahle
Near Skukuza
3/5
Tinged by Joseph
(Photo)
Please check Needs Attention pre-booking: https://africawild-forum.com/viewtopic.php?f=322&t=596
---