Tawny Eagle Aquila rapax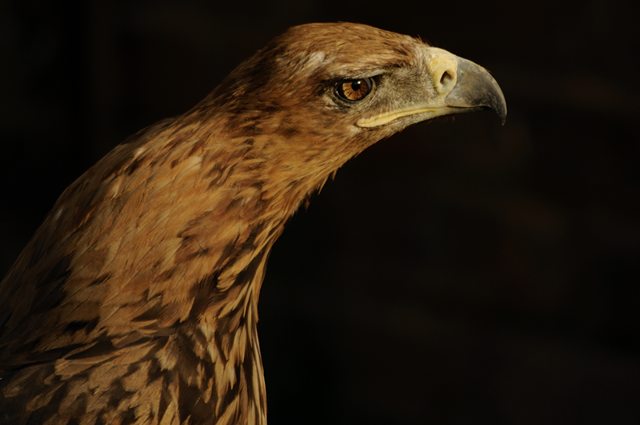 Tawny Eagles are a widespread species ranging throughout the palearctic and eithiopian regions, breeding from Rumania through Southern Russia and eastwrds to Mongolia, South into India and throughout much of Africa. In Southern Africa they are absent from the South and far West, but are widespread in the North in suitable habitat.
Although preferring arid areas, they ocurr in a wide variety of habitats from desserts, savannah, open grassland, thornveld and mountains from 600m to 4500m in elevation.
Females are larger and heavier than males.
They have a variety of plumage phases, from pale blonde through to dark brown and these forms are described as; pale, rufous, streaked, medium pale and dark.
Pale form.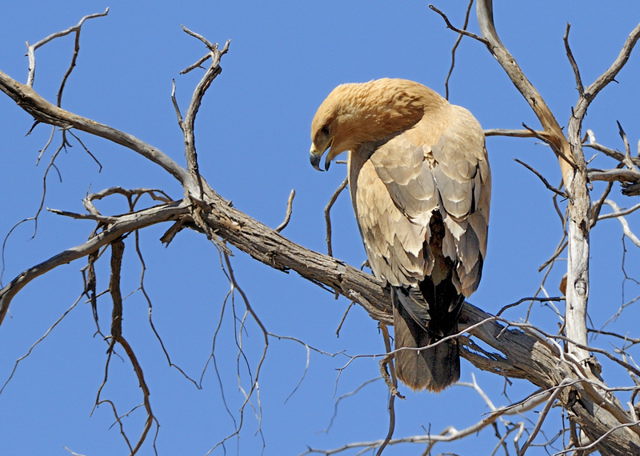 Streaked form.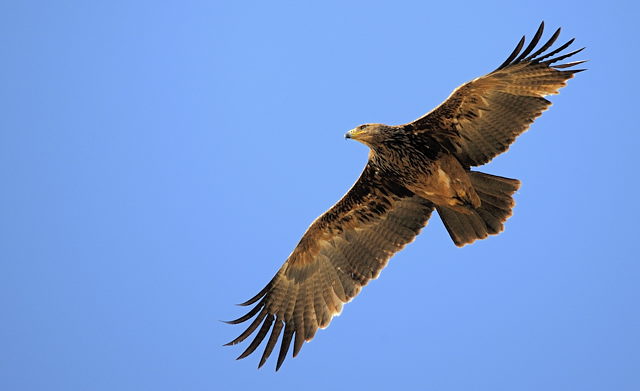 Mating for life, Tawny Eagles breed from March through to September in this region. Nests are built in the crown of a thornbush or tree and two eggs are usually laid which are incubated for 39 to 44 days. The chicks fledge after 76 t0 85 days and are independant after around 120 days. They mature after 3 to 4 years.
Tawny Eagles are generalist and will take a variety of prey from small insects such as termites, small mammals and birds. They often feed on carrion and will also rob other species of their prey.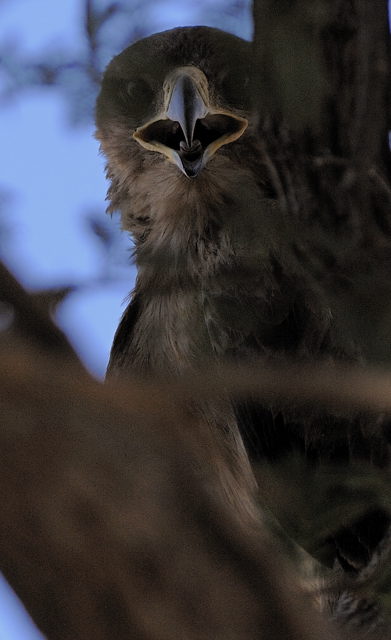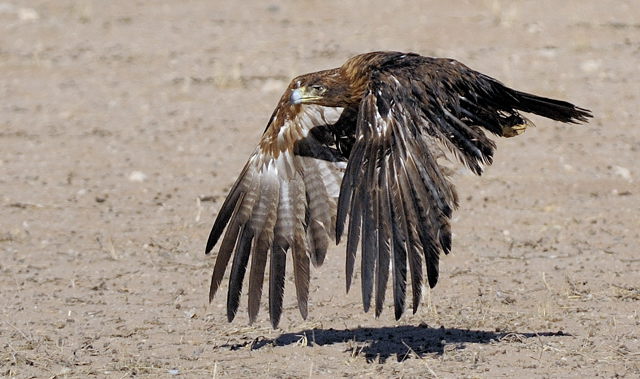 Please post any photographs or information you have on this species.