Lisbeth

Global Moderator
Posts: 53378
Joined: Sat May 19, 2012 12:31 pm
Country: Switzerland
Location: Lugano
Hermannia amabilis
(Sterculiaceae)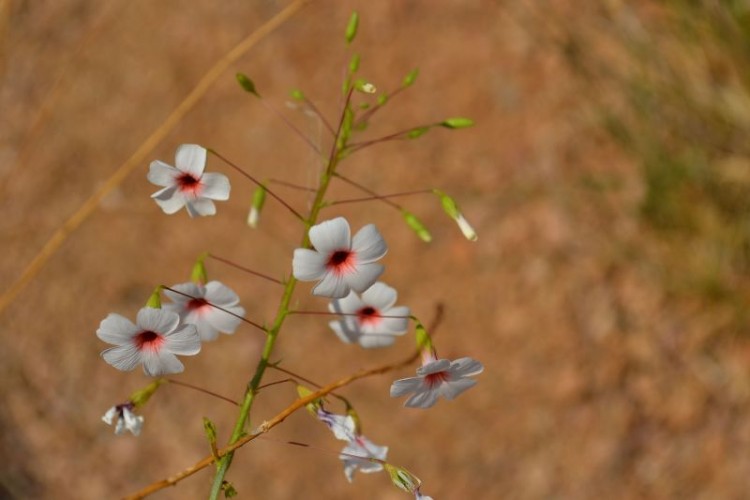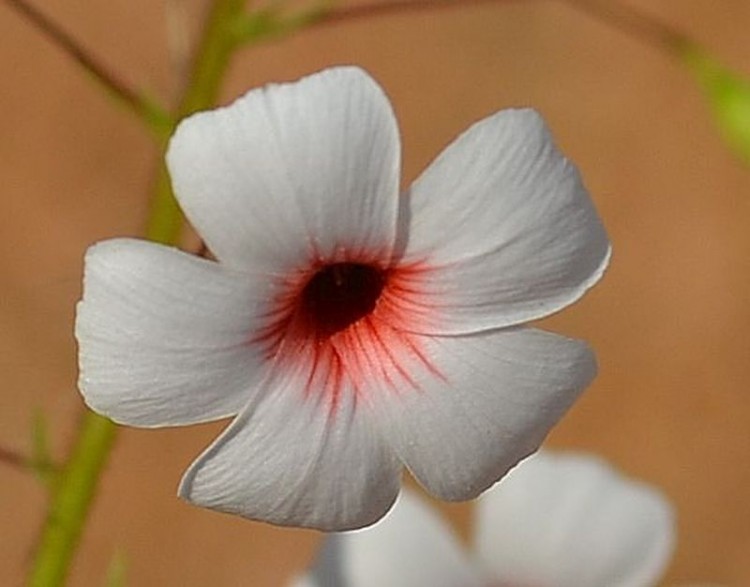 "Education is the most powerful weapon which you can use to change the world." Nelson Mandela
The desire for equality must never exceed the demands of knowledge
---
Klipspringer

Posts: 1254
Joined: Sat Sep 14, 2013 12:34 pm
Country: Germany
Rubescent Gnidia
Gnidia rubescens
Order: Malvales. Family: Thymeleaeceae
© Lisbeth
Description
Herbaceous perennial shrublet, up to 60 cm in height, slender branches from a woody rootstock. Unbranched or sparingly branched. Stems quite glabrous, usually terminated by an inflorescence. Leaves sparse above, densely clustered towards the base, alternate, entire, narrowly oblanceolate. Inflorescensce globose, 12-18 mm in diameter, ca 20-40 flowers. Flowers at first yellow, later rubescent.
Distribution
South Africa (Limpopo, Mpumalanga); Swaziland. Soutpansberg and Venda to the Mpumalanga Lowveld, also occurring in the Lebombo Mountains in eastern Swaziland.
Habitat
Found in dry woody slopes, usually on gravelly soil.
---