Peter Betts

Posts: 1884
Joined: Fri Jun 01, 2012 9:28 am
Country: RSA
Dont say that we are at Shingwedzi for 3 weeks in Nov
---
Lisbeth

Global Moderator
Posts: 54351
Joined: Sat May 19, 2012 12:31 pm
Country: Switzerland
Location: Lugano
You are camping

"Education is the most powerful weapon which you can use to change the world." Nelson Mandela
The desire for equality must never exceed the demands of knowledge
---
RogerFraser

Site Admin
Posts: 4878
Joined: Wed Sep 18, 2013 9:36 pm
Country: South Africa
Location: Durban

Love the UFO looks like a pelican

---
Lisbeth

Global Moderator
Posts: 54351
Joined: Sat May 19, 2012 12:31 pm
Country: Switzerland
Location: Lugano
It's a Marabou

"Education is the most powerful weapon which you can use to change the world." Nelson Mandela
The desire for equality must never exceed the demands of knowledge
---
Richprins

Committee Member
Posts: 66739
Joined: Sat May 19, 2012 3:52 pm
Location: NELSPRUIT
Yes, either marulas or jackal berry!

Please check Needs Attention pre-booking: https://africawild-forum.com/viewtopic.php?f=322&t=596
---
ExFmem

Posts: 3249
Joined: Fri Jun 01, 2012 6:56 pm

Sis
Your mindset to make the most of every day, regardless of weather or sightings is refreshing - kudos to you

I like the spa Buffs, Red Rocks scenery, the hammerkop w/ reflection

, and the Yellow-b storks that always remind me of an Oriental painting. You certainly have an eye

for nature's art in the form of trees - even the squirrel at the end of the entry shares your appreciation of artsy trunks

Seems you and squirrels are kindred spirits.


---
Klipspringer

Posts: 1392
Joined: Sat Sep 14, 2013 12:34 pm
Country: Germany
This was the francolin day

The tree looks like a Jackalberry to me, the leave shape and the bark is not Marula-like. Well-spotted!
This is a
Hibiscus calyphyllus
, Lemon-yellow rosemallow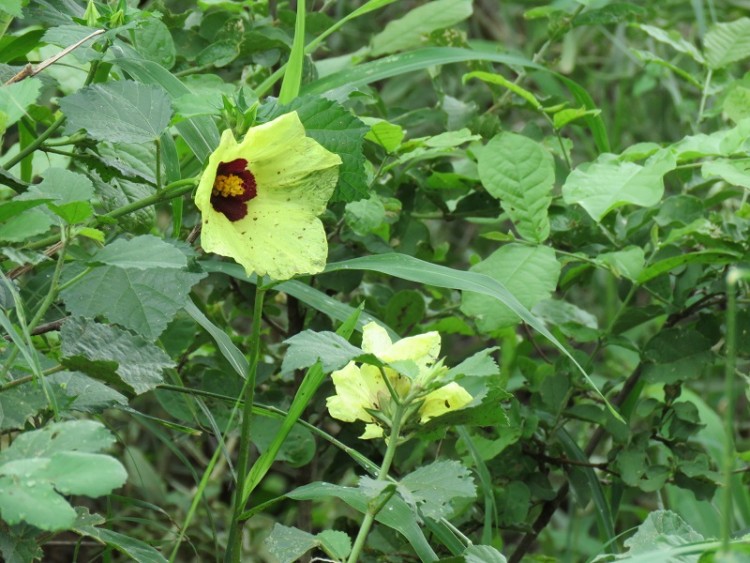 and
Heliotropium nelsonii
, Common String-of-star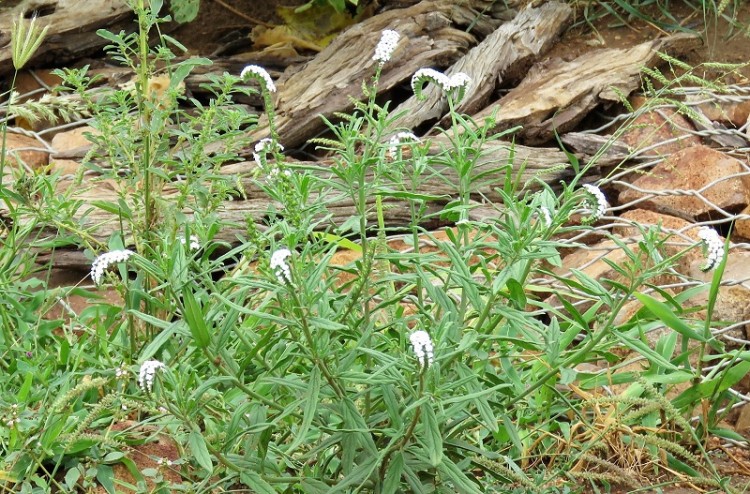 And I like the lady-starling and the hornbills in the Mopane
Your Crowned lapwing looks also beautiful with the red legs in the greenery
---
Pumbaa

Posts: 5294
Joined: Wed Jun 06, 2012 8:53 pm
Thanks Lisbeth,
that is why the S56 is still one of our favourite roads because of the beautiful trees along that road

and you are right when it is raining the good sightings are rare but nevertheless better rain than drought again

Great shots of the crested barbet and from the waterbucks

There are camps in Kruger were everything is okay but they are rare indeed - especially those missing hooks were to hang the towels on and reachable mirrors to put my contact lenses on without doing wrenches are rare and sometimes there are hooks or mirrors but simply for giants and I cannot reach them




PuMbAa

Please visit our website: www.photomaniacs.de
---
Mel

Global Moderator
Posts: 29977
Joined: Sat May 19, 2012 12:31 pm
Country: Germany
Location: Wolfsburg, Germany
The bush looks nicely green in and after the rains

And the birds always look as if they felt sorry for themselves when their plumage is all wet and soaked

Kinda cute though.
Oh, and love that diva barbet

Despite the lack of steady big cat sightings, it must be really nice up there

God put me on earth to accomplish a certain amount of things. Right now I'm so far behind that I'll never die.
---
Flutterby

Site Admin
Posts: 44954
Joined: Sat May 19, 2012 12:28 pm
Country: South Africa
Location: Gauteng, South Africa
A lot of sightings for such wet weather!


The birds look very sorry for themselves!

---