Written by Supernova
August 2005
In August 2005 we decided to invite Pajerocat and family from Botswana to join us at Kruger, by now we were raving about Kruger to the whole Brown family. (Pajerocat is the oldest of us 3 brothers)
The Supernova and Melly clan would go up on the weekend, check were all the game was, and then be joined on the Monday by the Pajerocat clan. And yes we were back at Skukuza, which was by now our second home. We arrived late and only had time for a quick drive, the idea was a quick loop, out on the H1-2, across the bridge and back on the H4-2. We only made it across the second low water bridge when we ran into this: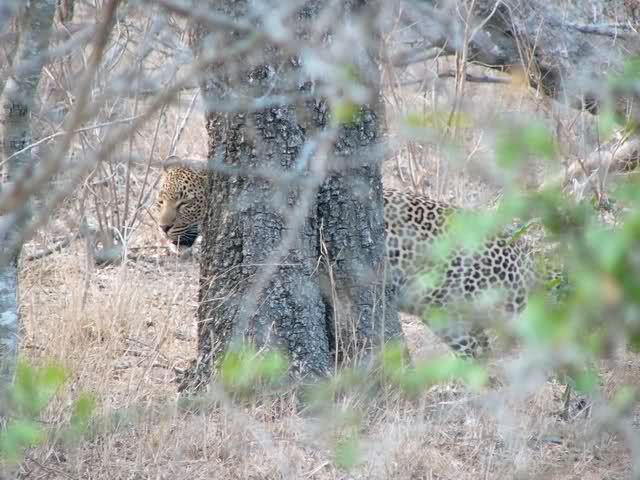 That was enough for the first day, we turned around and went back to camp, no need to go any further.
The next day it was up at first light and off down the highway (H4-2) to Lower Sabie, we were meeting Pajerocat there the next day and wanted to ensure we knew what to show them and where.
We found a sad looking guy on the high water bridge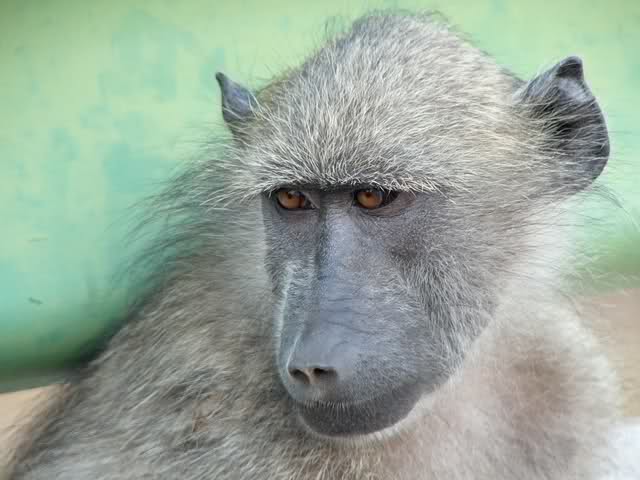 Followed by a charging hippo that very nearly ran into the side of the car on it's way back to the safety of the Sabie.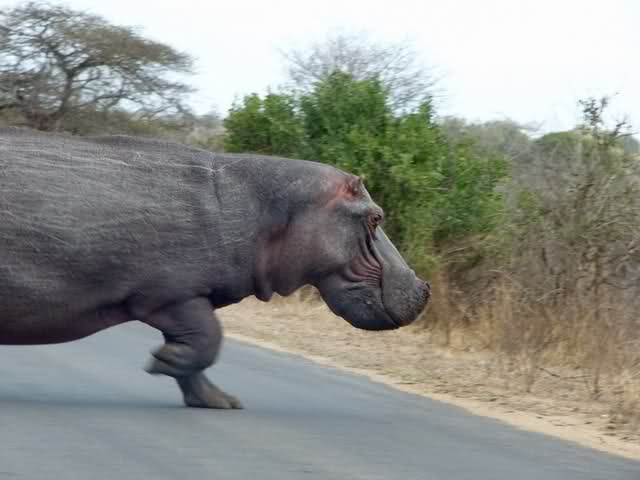 Halfway down to Lower Sabie this guy was waiting in a tree for us to arrive.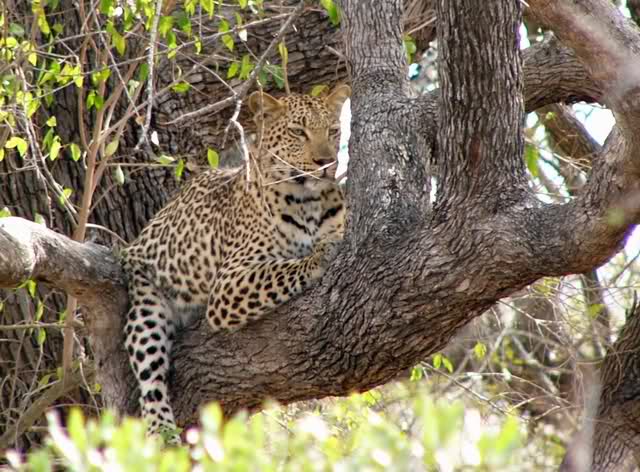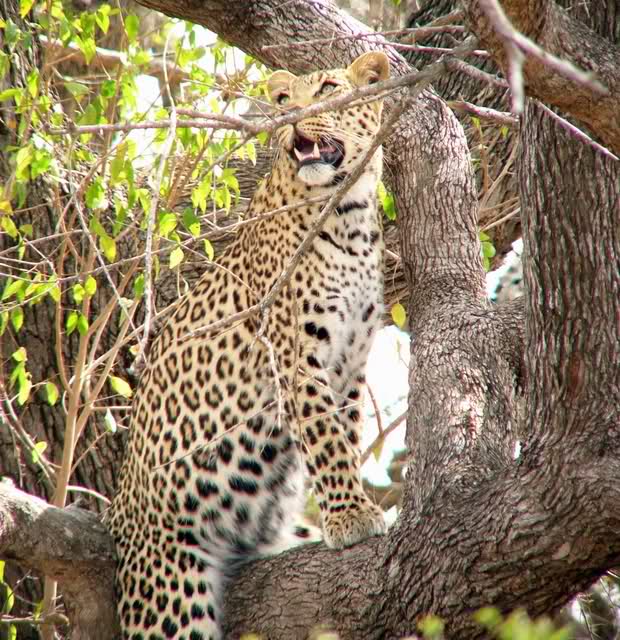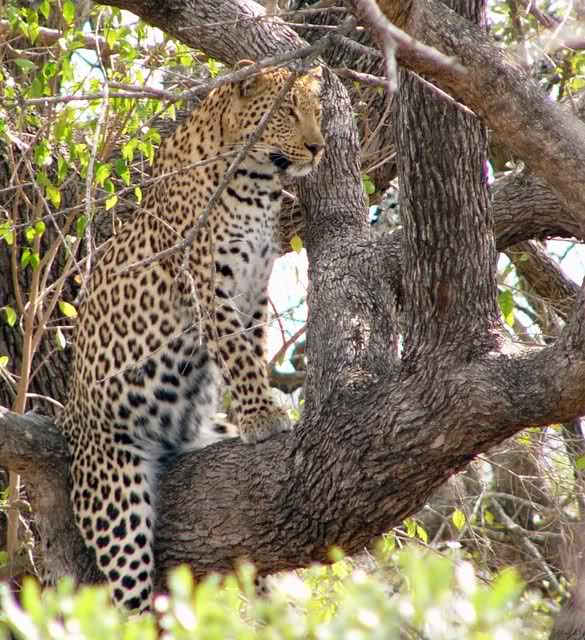 And at Lower Sabie, on the dam wall, we found this little guy. A far better barbel fisherman than I am, I remain useless, unless of course I have Bushcraft there to help – he is the family fisherman.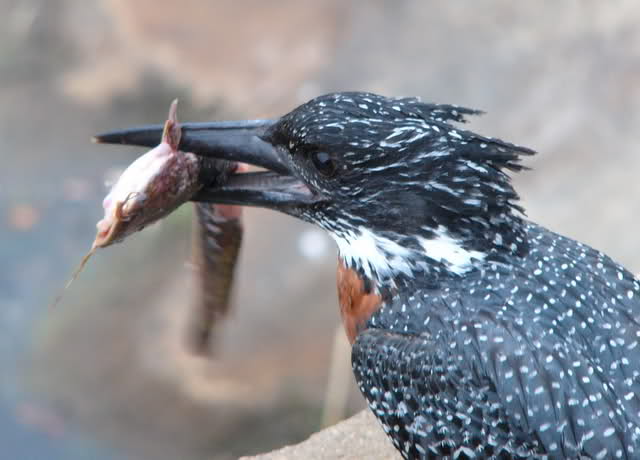 The next day we were ready to collect Pajerocat and family from Lower Sabie, we were to meet around mid morning, so we slept in and left at 09h00. The normal herds of elephant were on the way down.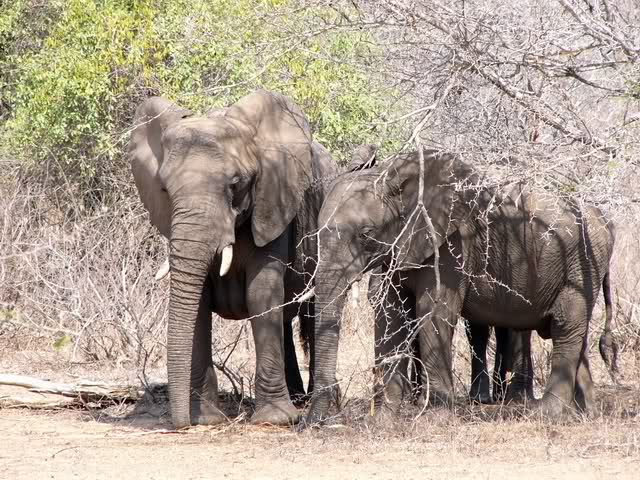 And then we spotted a pride of lions, with cubs, walking next to the road. They were just out of sight and every now and then one would appear then disappear behind a bush.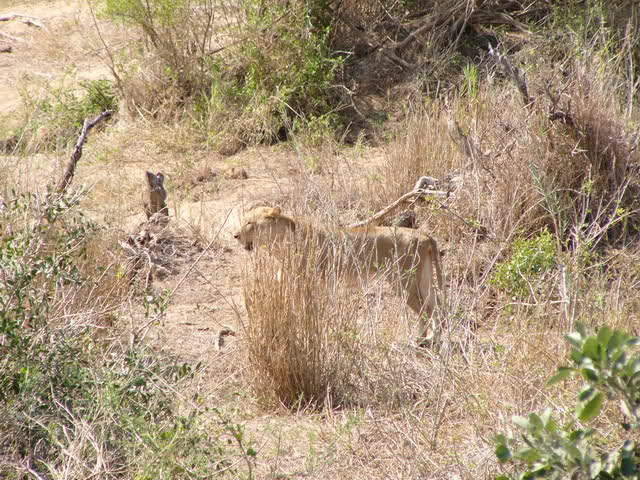 We were so intent on following the pride, we did not see the Male coming straight up the bank, directly in line with our car.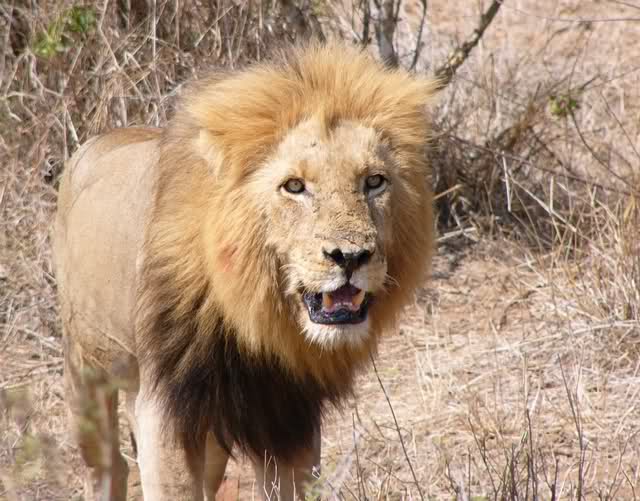 When we did spot him, we suddenly came across the discovery that the electric windows don't work when the car is turned off !! Kids screeched, video camera was dropped to the floor, Melly could not find the keys --- chaos reigned
And he just strolled quietly past us and wandered off down the road. This pic was taken on max wide angle out the passenger window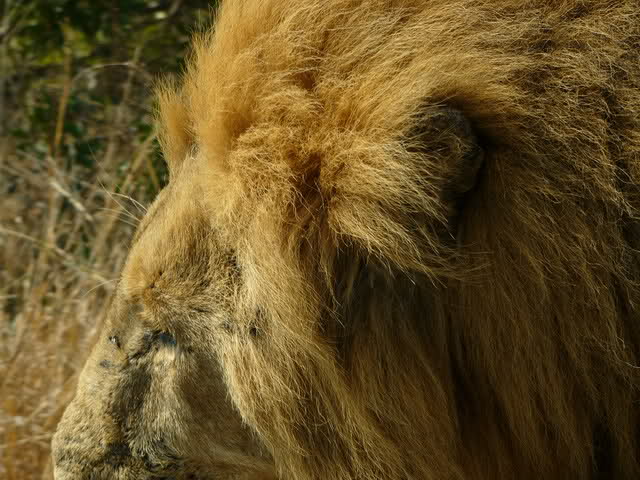 Now we were ready to impress the Pajerocat clan, there were Leopards, Lions and tons of general game waiting for us
And that was when Kruger went cold….
It was not the weather that went cold but the SIGHTINGS. No matter how much we had planned, Kruger can turn on or off at her own will..
We joined up with Pajerocat and family at Lower Sabie and took them directly back up the H4-2 to Skukuza, where we had most of our sightings the previous day and the roads were empty!! For the next 4 days we drove for 8 hours a day (6 to 10 in the morning and 2 to 6 in the evening) but the roads still remained basically empty…
Punkaloo (middle)and LuckyCharm (right) with their cousin Taylor at Skukuza reception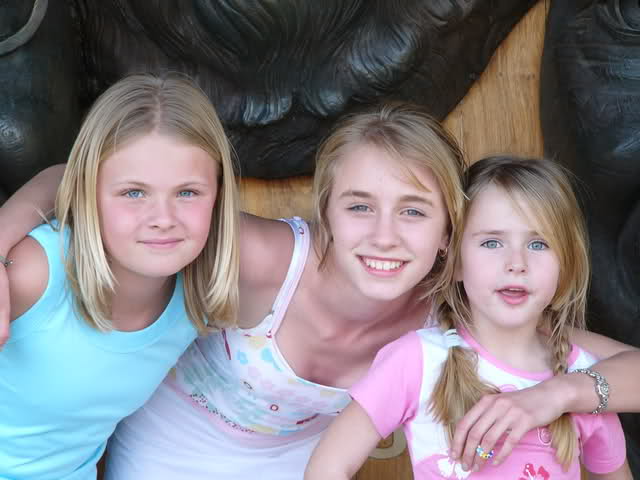 I have since learnt that when your timing goes off then you need to just sit back and relax. But we did not do this in 2005, we kept trying, the following roads were covered nonstop for the next 4 days H4-2 , H1-2, S1, S3, H10, H2-1, etc...anything close to or around Skukuza and apart for a few general game sightings, not much else…
Taken on the S79 (N'Watitimhiri causeway)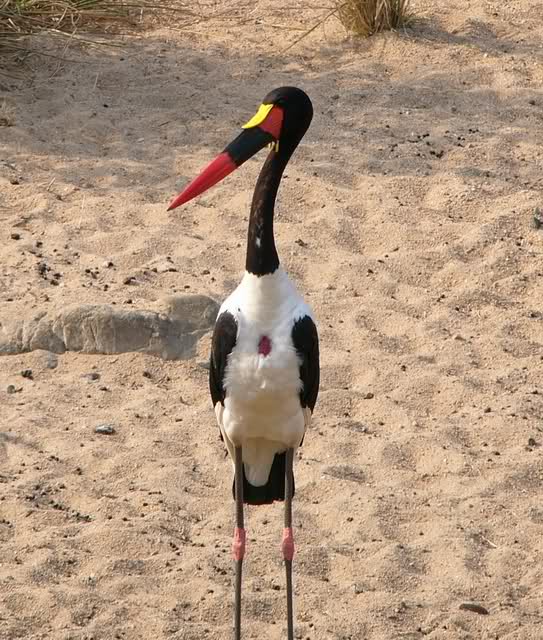 Taken on the H4-2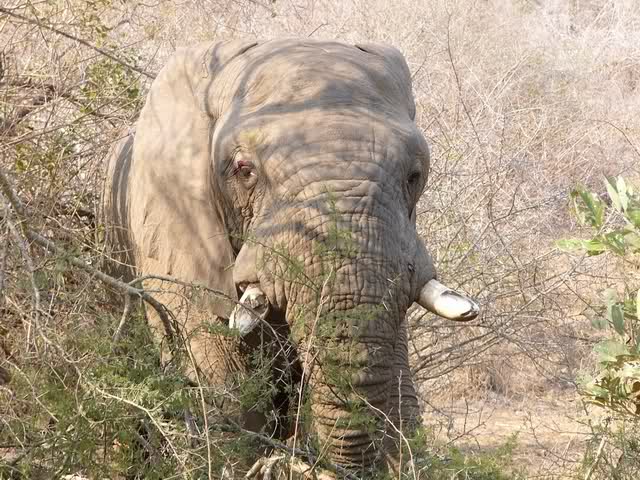 We had a fleeting glimpse of a lioness on the H10, for about 10 seconds
On a drive down to Transport Dam we got these three pictures at the dam.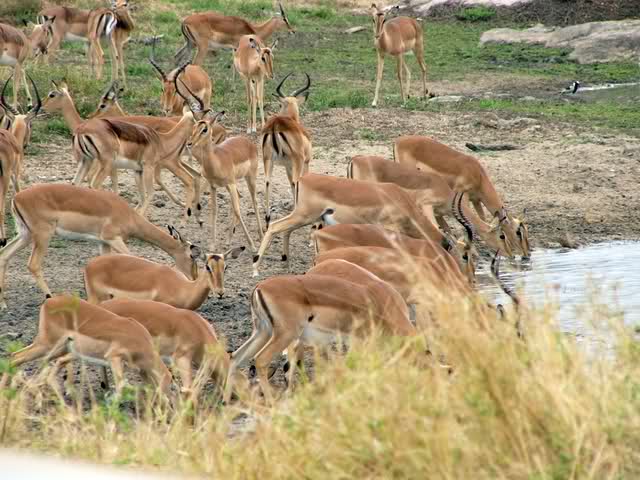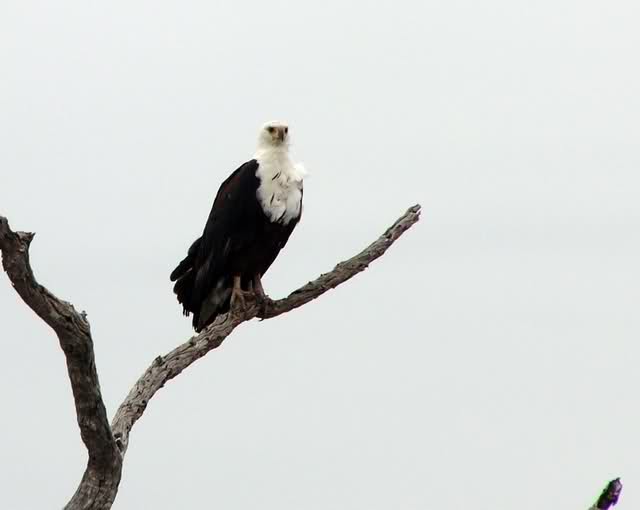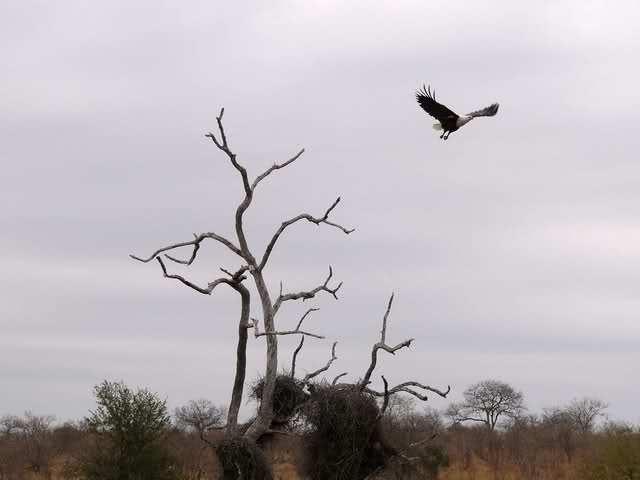 We did still get to see a Kill, no matter how small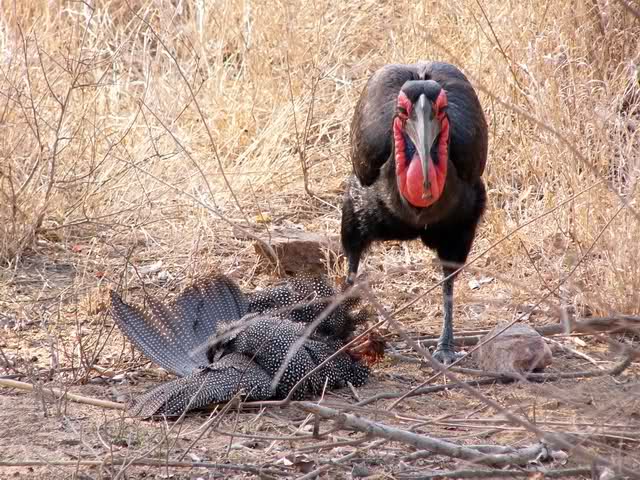 And did get a far away sighting of a Sable on the H1-2 between Tshokwane and Skukuza.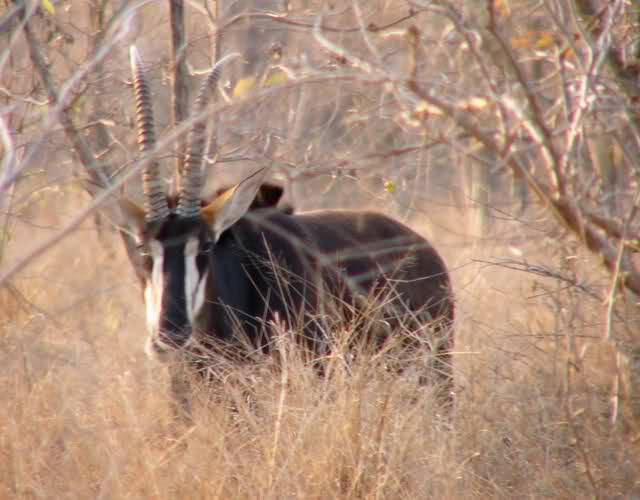 And that was basically the max of the sightings for the next 4 days with our guests that had come all the way from Botswana. The end of the holiday had come and Pajerocat left Kruger via Kruger Gate and we decided to have a last drive down to croc bride and leave the park via Croc Bridge gate. I hope Pajerocat gets to read these trip reports, as I believe he still thinks Kruger has only one lion and 100,000 impala.
So off we went on our own and as things happened we drove straight into a pride of lions just before Lower Sabie, the same pride we had been hunting for the last 4 days. We tried to call Pajerocat but it was too late, they had already left the park.
Mom, Dad and Cubs were in the road, under the cars, everywhere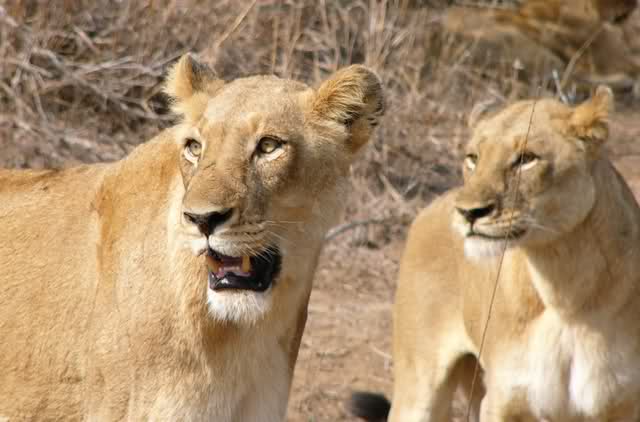 There were about 8 of these little guys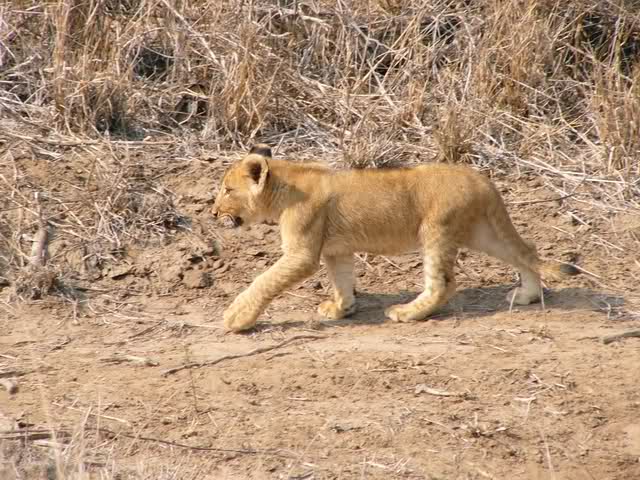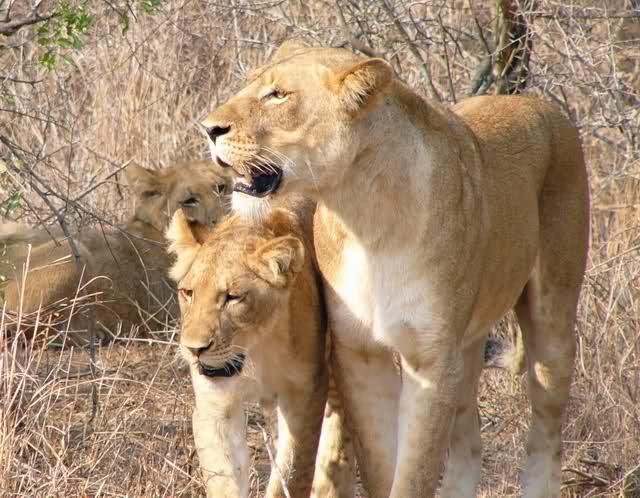 Well I suppose that is how Kruger is ……. You can plan as much as you want to and she will only show you what she wants, when she wants.
Our favorite place at Skukuza.

2007 June to follow (2006 – Tortoise was born, so no Kruger trip)