Late Afternoon Drive: 5km up from Lower Sabie and back
We only left at 4:30pm for this drive, because of the very long morning drive. The first sighting was a herd of elephants crossing the Sabi River and a herd of buffalo that crossed in front of us and then settled in the Sabie River bed.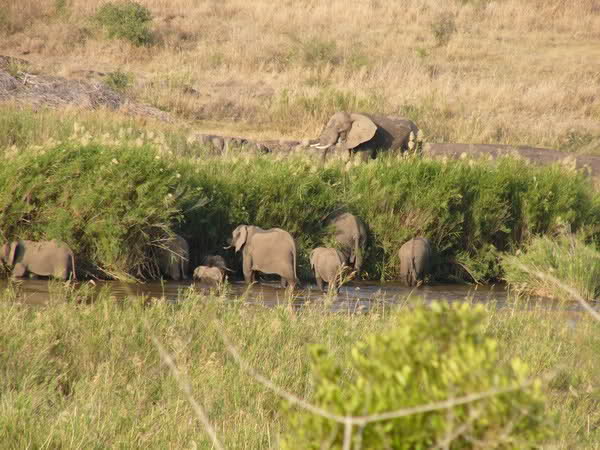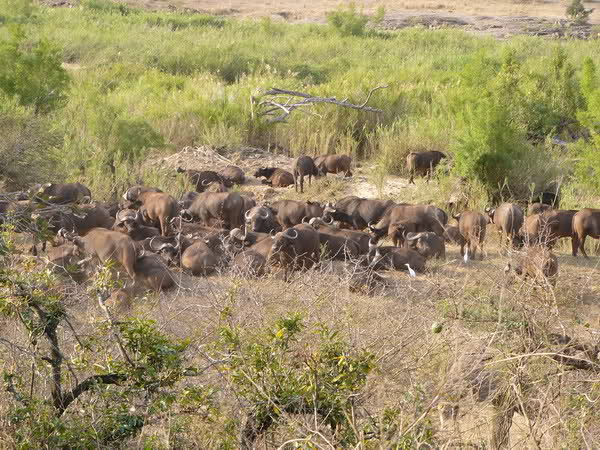 The next sighting was a Bateleur and a Fish Eagle.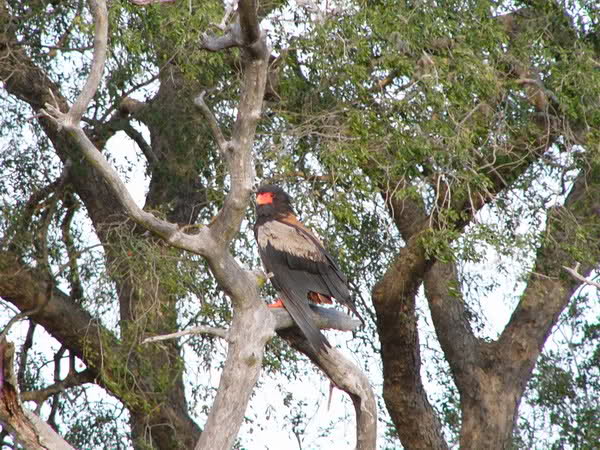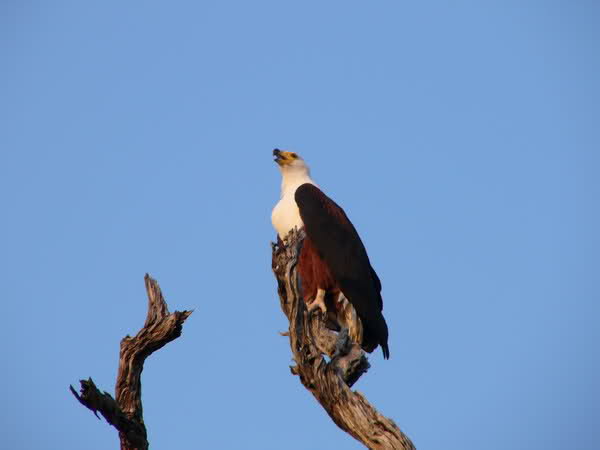 Then, to round off the day, this large male lion was relaxing on a rock just outside Lower Sabie.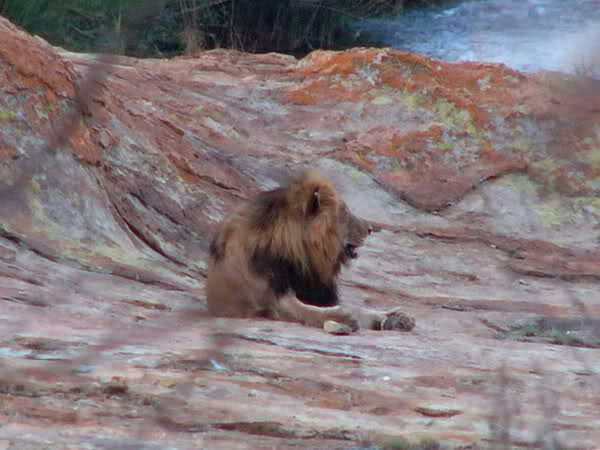 Lower Sabie is one of our favourite camps from a sighting prospective, but I wish that they had more accommodation for the larger families, as it's always a mission to get a booking. We had chosen this camp for our last night in KNP, because it was close to Crocodile Bridge for an early exit from the park.
The reality that this was the last night in the park was starting to sink in and I was developing that uneasy feeling of dread in the pit of my stomach.