J an I were up early to get out of the gate as soon as it opened. A & K were having a lie in as it was K''s 2nd birthday. The early morning game drive was getting ready as we got to the car park and the guide told us that the Lions had been located and they were off to see them. We decided to let them go first as they would not be stopping for anything along the way, and followed slowly behind. After stopping a few times to see different birds and antelope in the gloom of the morning, J noticed tracks ahead and said "Black Rhino." We followed the tracks, which were on top of the game drive vehicles' tyre tracks and J said we had better be alert as they were very close. We pulled up at one spot to look at the spoor. We thought the Rhino had been spooked by the game vehicle and had run off deep into the bush. I was looking around when my eyes suddenly focussed on three Black Rhino in the bush close by, two adult females and a calf! They snorted and turned to run off before I had a chance to raise my camera and I thought I'd lost the opportunity for a photo. J said to wait a while as they often circle around to see what has disturbed them, so we waited and sure enough, the one with the calf popped her head up close by. She looked at us haughtily, calf by her side, before moving off slowly into the thick bush. We never made it to the Lions on this drive and found out later that the game drive had missed seeing the Rhino.
Black Rhino with calf.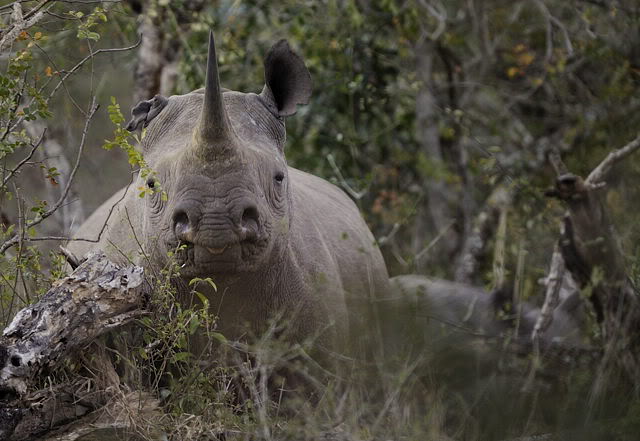 We noticed that her right ear was damaged.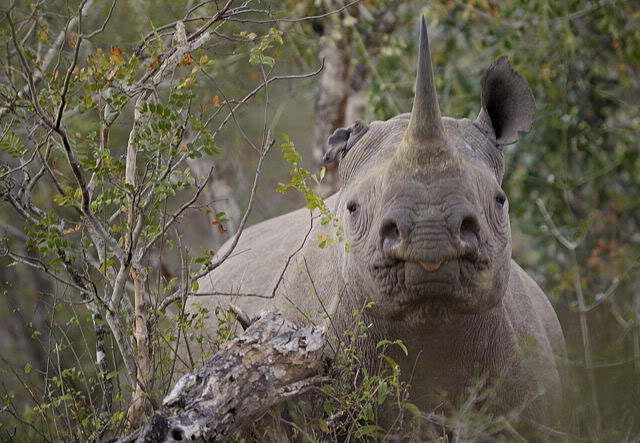 We did catch up with the Lions late in the day and were the only car there. Three Lionesses and a Male were present, dozing at the side of the track. Little K was roaring at them in the back seat, nose pressed hard against the glass. She would not quieten down and the Lion gave us his best "go away" stare and looked at one point as if he might charge, so we drove away and quietened K down before returning to watch again.
One of the Lionesses suddenly perked up and stared off into the distance. We looked and looked, but it was a while before we first heard, and then saw what had piqued her interest. A swarm of Bees were on the move and flew over the bush above. We were glad to be in the bakkie at this point and closed all the windows just in case they decided to pay us a visit.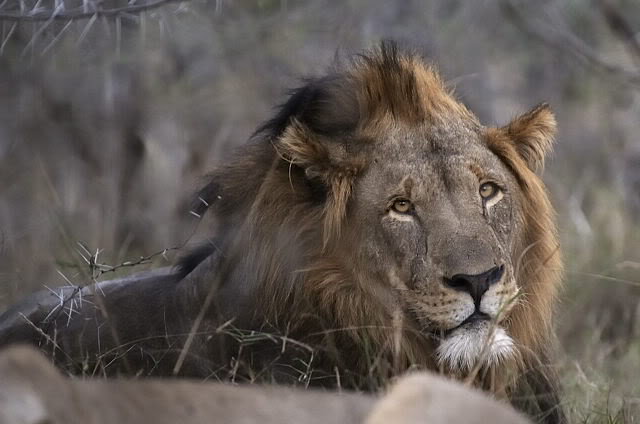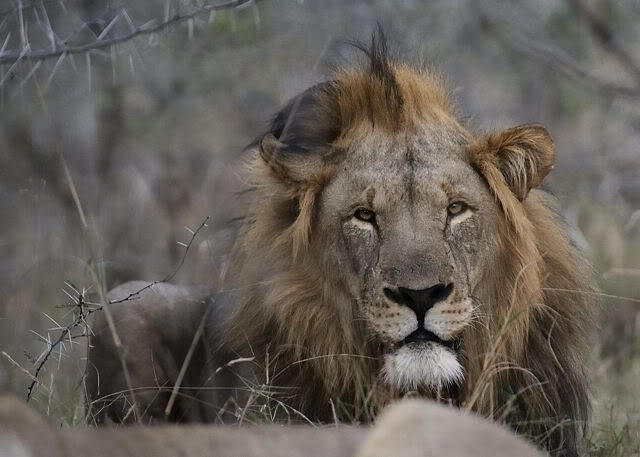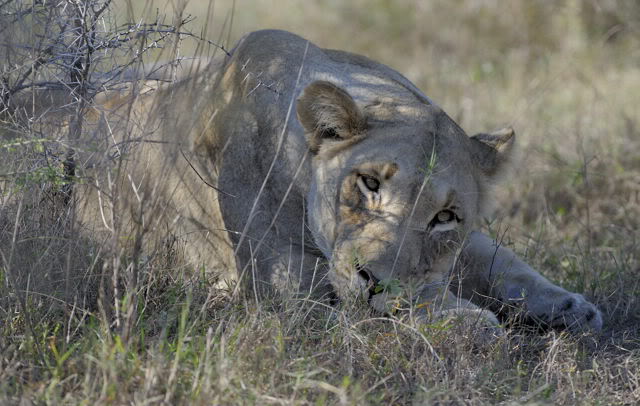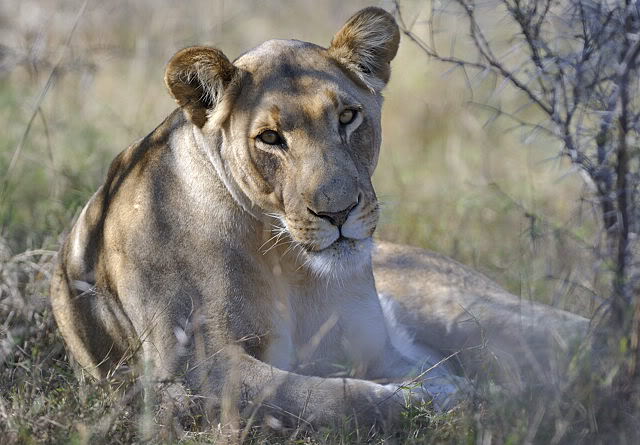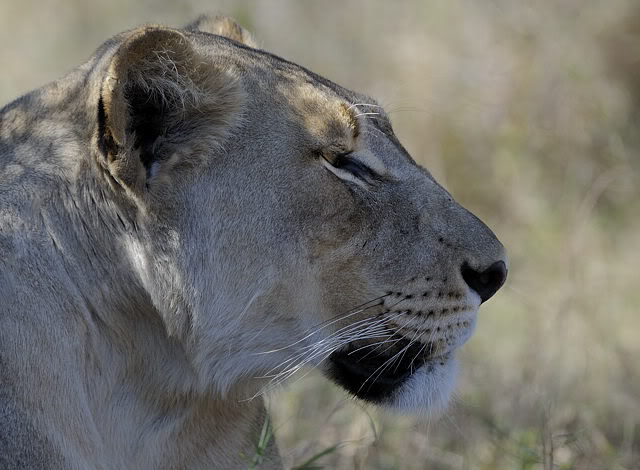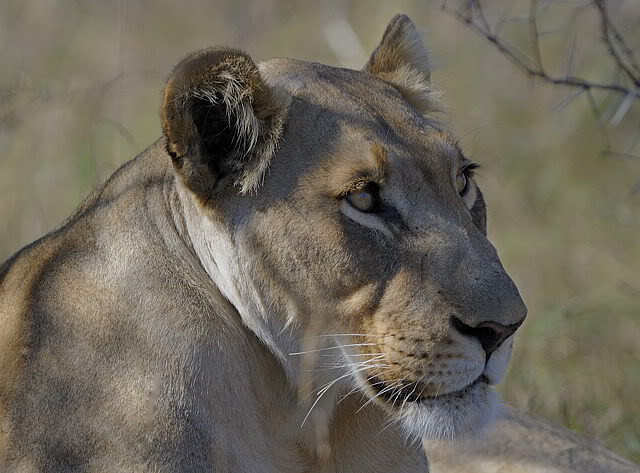 Bee watching.