The whole village is concentrated in McKenzie street. Shops, Restaurants and a few Guesthouses, B&Bs and a hotel. The rest of the Guest Houses B&Bs and private houses are in the roads behind.
It is nice place, peaceful ( apart from 31st December, when hell broke loose) and pleasant. No decent haidresser though and they don't know how to iron a shirt, but those are minor problems, when you are on holiday. On the other hand, there was a good super market and an excellent "Ocean Basket" Restaurant.
The first thing you notice in the main street is a market with local handicraft and fruit under beautiful flowering trees.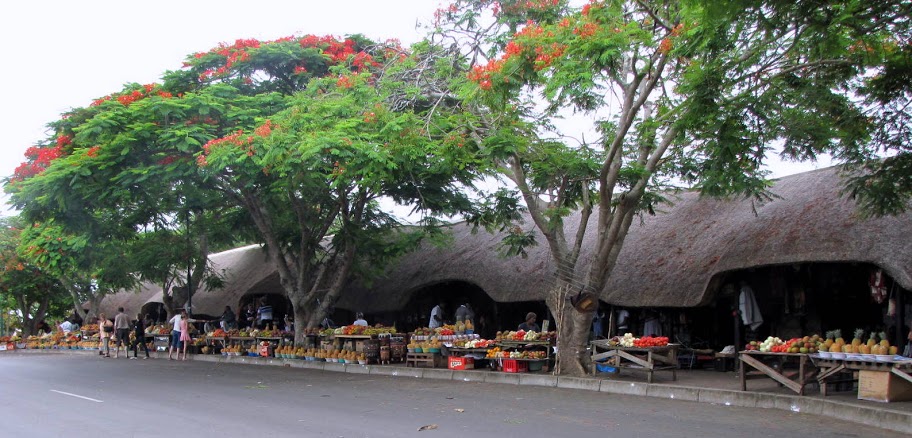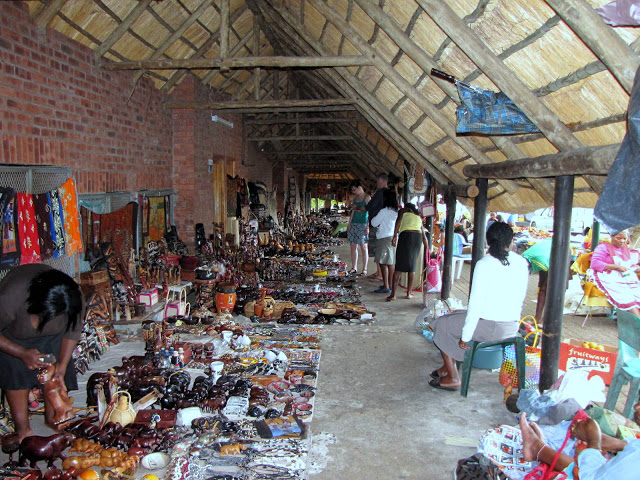 To be continued.....