Accomodation in Tembe is in luxury tents which are spaced apart and screened from other tents by thick bush. There is a bar/shop, restaurant and boma area where everyone sits around the fire in the evenings chatting about the days events.
The atmosphere is relaxed, almost laid back, but the staff are very friendly and even made a birthday cake for the little one and they all gathered to sing and dance for her on her big day (her 2nd birthday).
Tarrifs include guided drives, but we only went on one, the remainder we self drove to give us the option of staying at a sighting at our lesiure. Not everyone is willing to spend time watching a foraging bird party. :lol:
The roads are all sand tracks and you need a 4x4 to get around if you are to self drive, but we encountered no difficulties wherever we went.
Link to the Tembe website....
http://www.tembe.co.za/
Main entrance signs.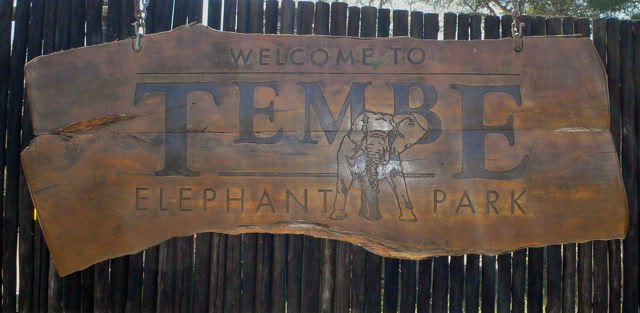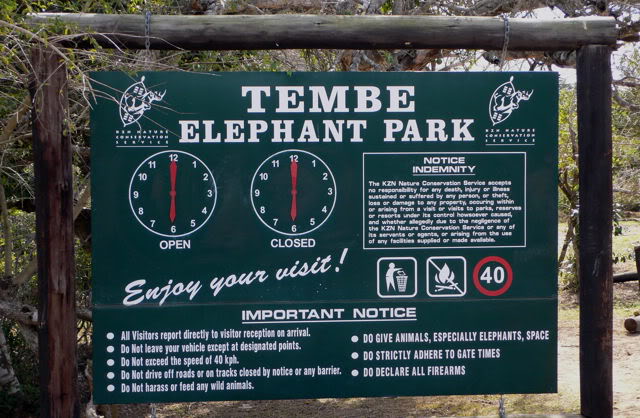 Tented accomodation.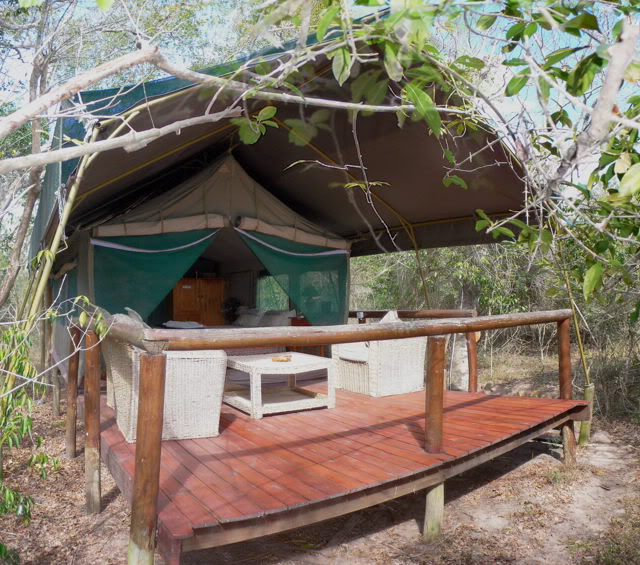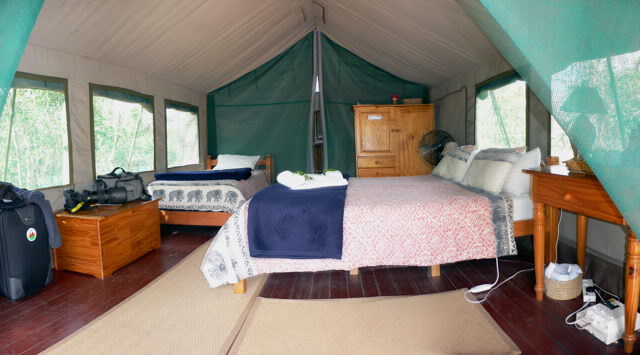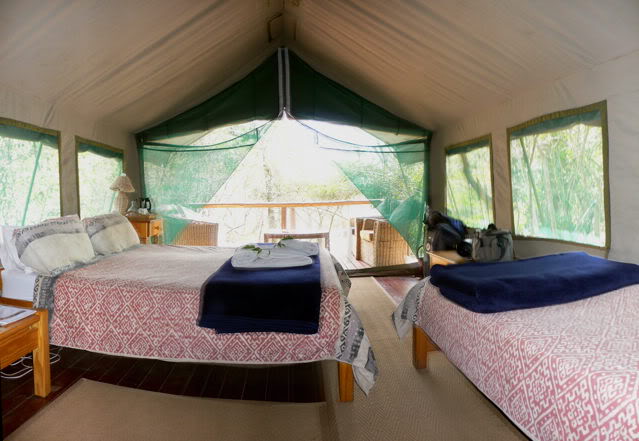 Shower room.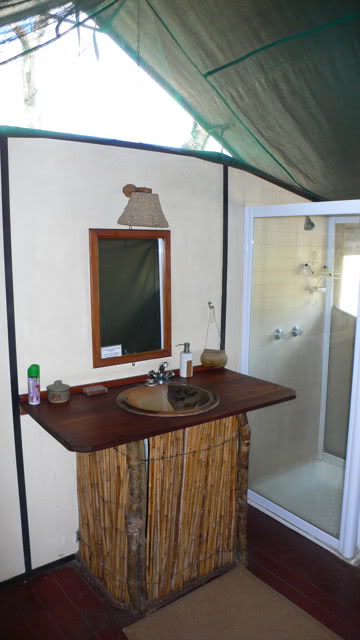 And for those of you who watch the webcams, the view from the hide.