Thu Feb 09, 2012
Moremi Game Reserve covers some 4,871 km2, as the eastern section of the Okavango Delta. Moremi is mostly described as one of the most beautiful wildlife reserves in Africa as it combines mopane woodland and acacia forests, floodplains and lagoons.
© ngoko.com
It is the great diversity of plant and animal life that makes Moremi so well known. The reserve contains within its boundaries approximately twenty percent of the Okavango Delta.
There are a wide range of habitats in Moremi; from riparian woodlland, floodplain, reed beds, permanent wetland through mopane forest to dry savanna woodland. The mainland part forms only about thirty percent of the reserve and is, in many ways untypical - the remaining area being part of the Okavango Delta.
Birdlife is prolific and varied, ranging from water birds to shy forest dwellers. There are many species of ducks and geese, as well as an amazing variety of heron.
Elephants are numerous, particularly during the dry season, as well as a range of other wildlife species from buffalo, giraffe, lion, leopard, cheetah, wild dog, hyaena, jackal and the full range of antelope, large and small, including the red lechwe.
©getaway.co.za
©travelpod.com
Wild dog, whose numbers are so rapidly dwindling elsewhere, are regularly sighted in the Moremi and have been subject to a project being run in the area since 1989.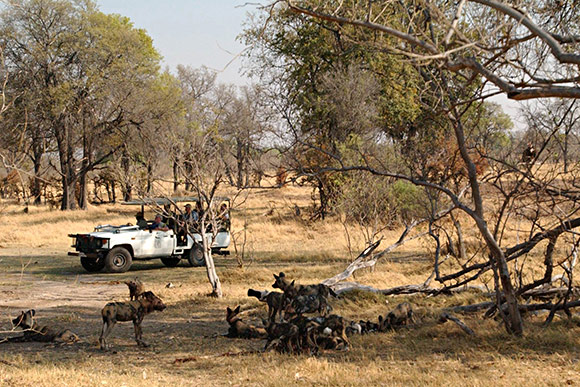 ©wild-wings-safaris.com
Moremi is best visited in the dry season and game viewing is at its peak from July to October, when seasonal pans dry up and the wildlife concentrates on the permanent water.
At any time of the year, game is prolific (although what is seen obviously varies with the season).
Mosquitoes are prevalent throughout the reserve and it is strongly recommended that visitors should take an anti-malarial prophylactic.
The Moremi Game Reserve has four camp sites. All of them are run by the Department of Wildlife and National Parks (DWNP). If you are camping in Moremi, you need to be self-reliant, so bring enough petrol, food and water.
Khwai Camp Site
is located at the North Gate of the Moremi Reserve on the banks of the Khwai river making it one of the most pleasant campsites in Botswana. Both Maqwee and Khwai camp sites have basic ablution blocks with the occasional braai stands and tables.
©blog.travelpod.com
Maqwee Camp Site
is located at the South gate of the Moremi Game Reserve. This is an extremely busy location, especially during the South African school holidays. Facilities at the campsite include flush toilets and showers.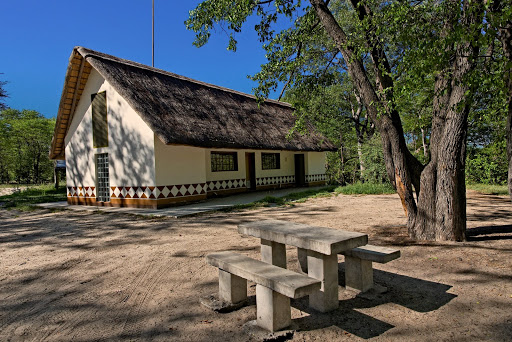 ©picasaweb.google.com
Third Bridge Camp Site
is one of the most beautiful and popular camp sites. The nearby pool looks very inviting, but the crocodiles and hippos make swimming a very bad idea!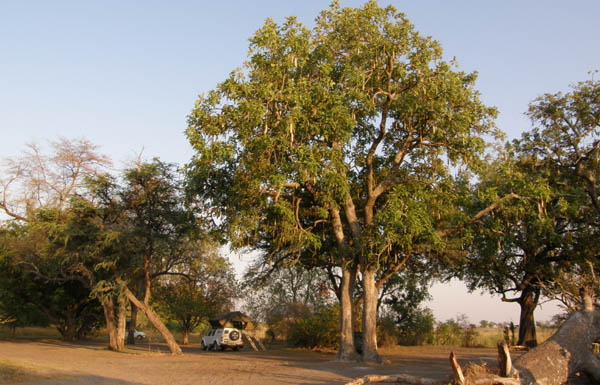 ©tomgoetz.com
Xakanaxa Camp Site
is situated close to the Xakanaxa Lagoon - this camp site is in the best bird-viewing area. About eight vaguely marked sites blend into one long camping area. Facilities are very limited, with very basic toilets and showers, plus water taps dotted around the sites, their knobs encased in huge slabs of concrete to protect them from the elephants who love such clean water.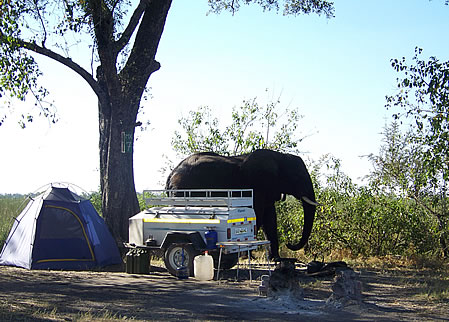 ©kalahari-tours.co.za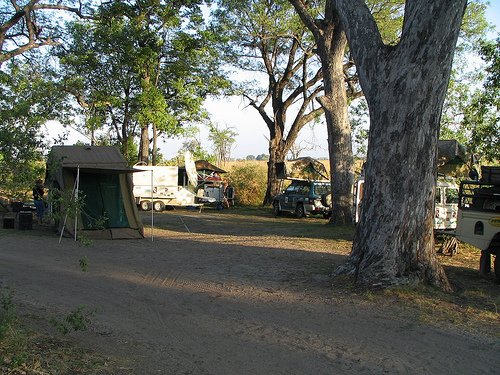 ©flickriver.com
Third Bridge and Xakanaxa are in areas of particularly dense game, so always remain vigilant as you move about the campsite, making sure that you keep your eyes out for animals at all times.
For reservation enquiries go to:
http://www.mewt.gov.bw/DWNP