Bontebok is a relative small park close to Swellendam.
It's not so much about game viewing, but for getting active and
go mountain biking, bike riding in general, hiking, fishing or just for unwinding and relaxing.
The park is right at the Breede River and you are able to pitch your tent at the river bank.
There are more campsites away from the river.
For those who prefer overnighting in cottages, the park offers about 12 cottages.
When you go, ask for a higher numbered cottage as those are in the first row towards the river.
At least unit 1 to 3, maybe even unit 4 are in the second row and their view is basically the other cottages.
We stayed at no. 8 which has a gap in the vegetation, so you can actually see the
river which is not the case with all of the others.
Here are some photos:
View from the river: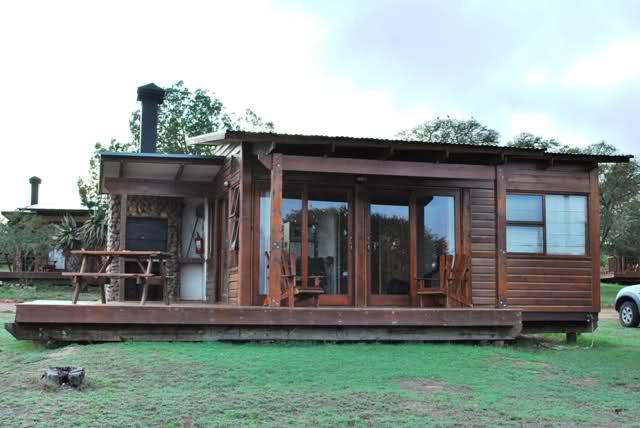 View from the second row: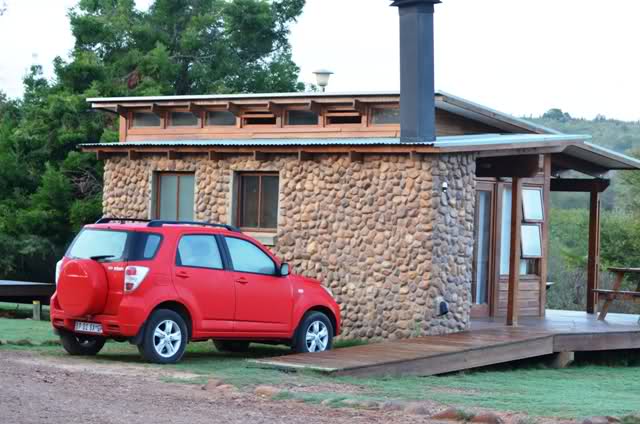 View from the lawn in front of the unit: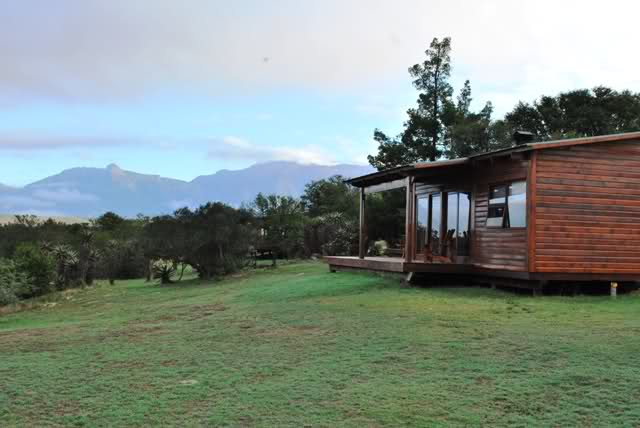 Part of the deck: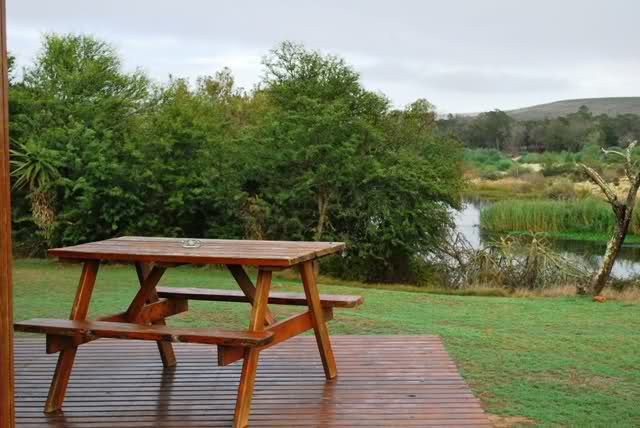 The braai: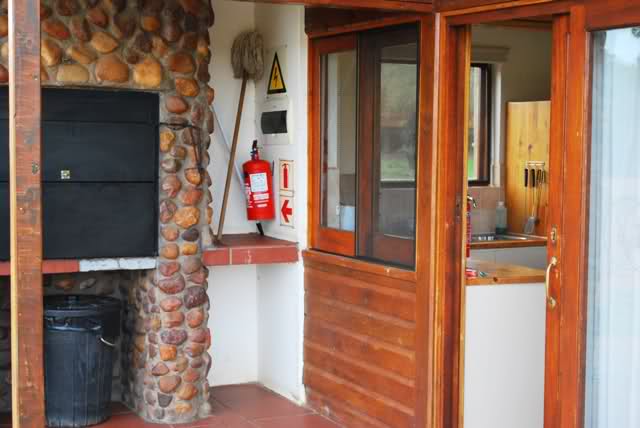 The kitchen: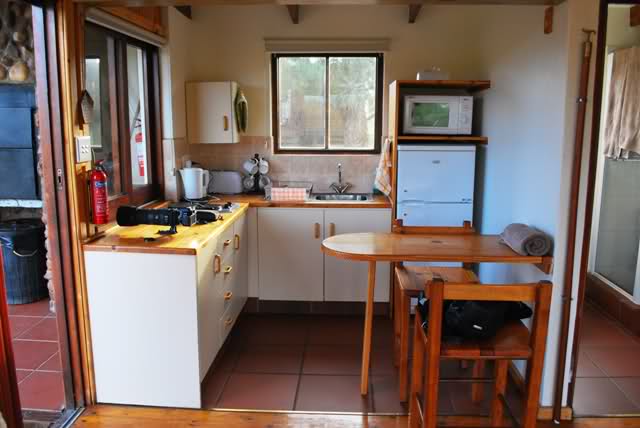 The bedroom: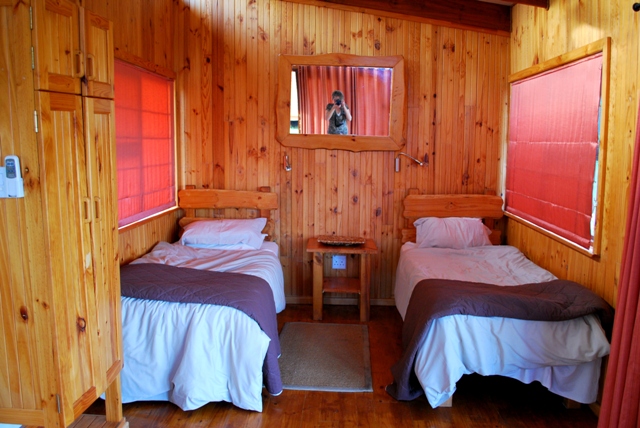 View from the room: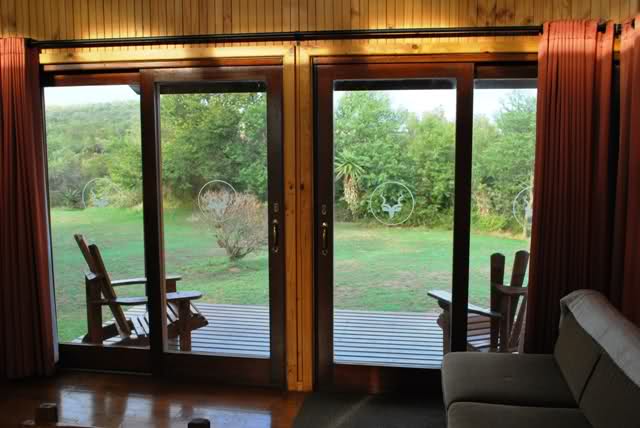 Bathroom: