The main camp only features family cottages with 2 bedrooms with 2 beds each.
Room 1 with a double bed: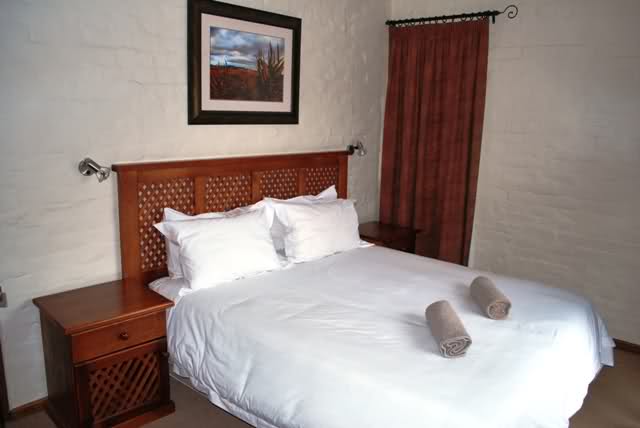 Room 2 with two single beds: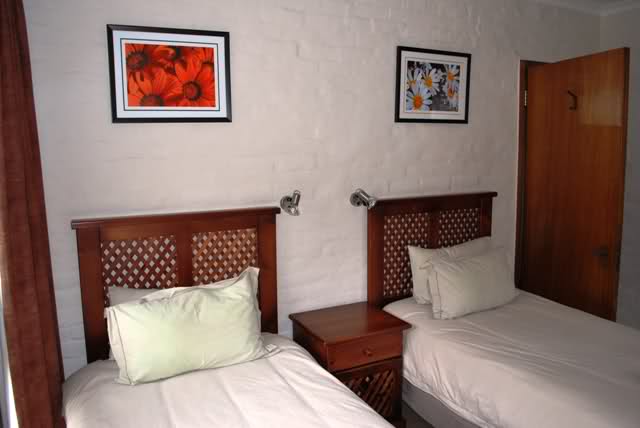 Living room with kitchen and bar: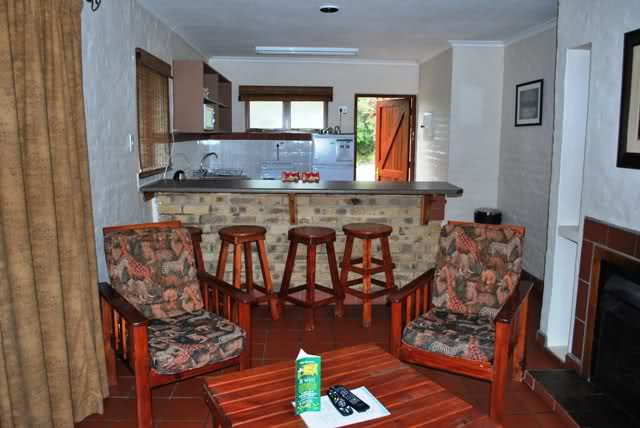 Towards the verandah: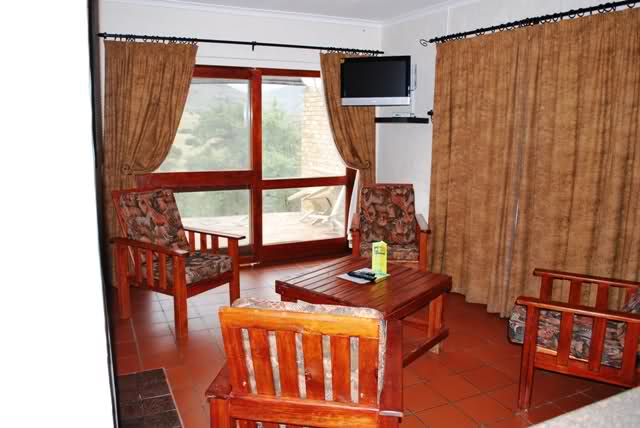 The verandah with the ubiquitous braai: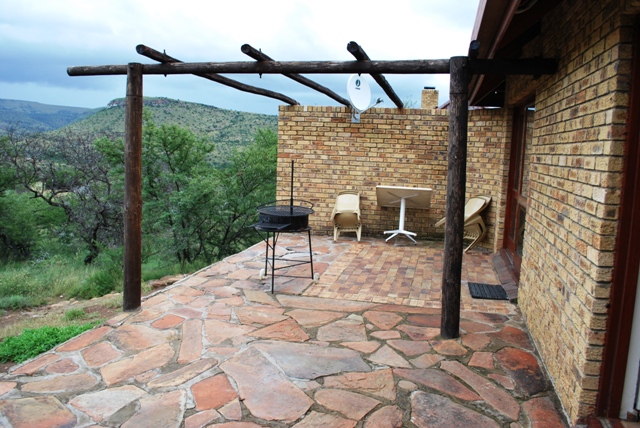 Verandah with a view: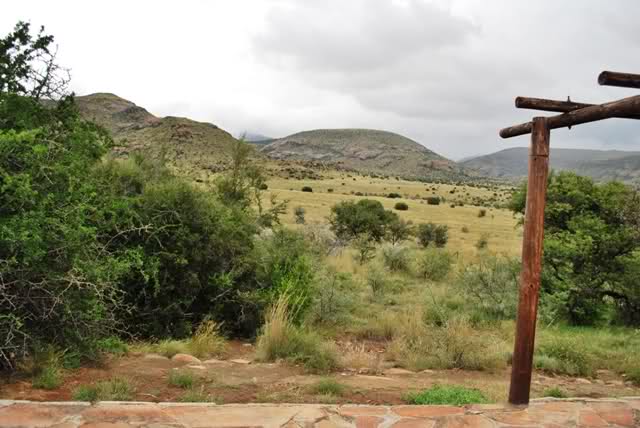 And the hut from the front: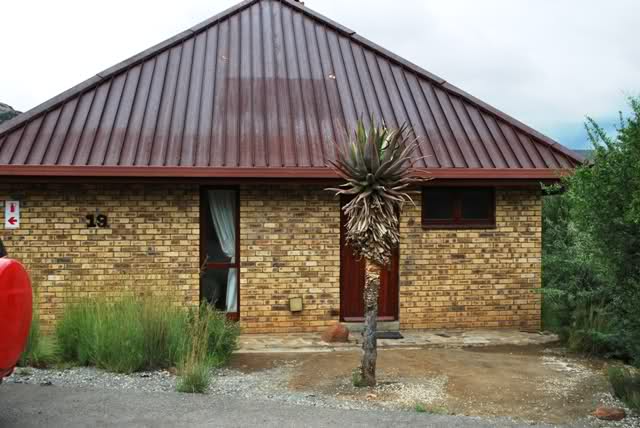 The park itself is absolutely amazing! We like it a lot and will definitely go back one day.
The scenery is beautiful and varied. You get spectacular views on the mountains and over
the plains on the plateau.
The accommodation, however, could do with a bit of renovation. It is old, tired and worn-out.
Particularly the carpet fitted in both bedrooms is not so lekker anymore to look at as it probably
has lived through many generations of visitors by now.
The kitchen cupboards need attention as well. Some of the doors are broken, the drawers hard
to push / pull and the whole thing just looks a bit shabby.
If you like a bit of 'space' towards your neighbours, ask for unit 20 and amazingly 15, 8 and 7.
It has to do with the fact that the cottages are not in a straight line and because of the bends
some units inbetween have little visibility towards their neighbours. 8 has a bit towards 7, but the
gap between 8 and 9 is bigger than any other.