Thu Feb 09, 2012
Larger than Denmark or Switzerland, the 52 800 square kilometre Central Kalahari Game Reserve, which was set up in 1961, is the largest game reserve in the world.
©ngoko.com
Situated right in the very centre of Botswana, this reserve is characterised by vast open plains, salt pans and ancient riverbeds. Varying from sand dunes with many species of trees and shrubs in the north, to flat bushveld in the central area, the reserve is more heavily wooded in the south, with mopane forests to the south and east. Rainfall is sparse and sporadic and can vary from 170 to 700 millimetres per year.
The people commonly known throughout the world as Bushmen, but more properly referred to as the San, have been resident in and around the area for probably thousands of years. Originally nomadic hunters and gathers, the lifestyle of the San has gradually changed with the times and they now live in settlements, some of which are situated within the southern half of the Central Kalahari Game Reserve.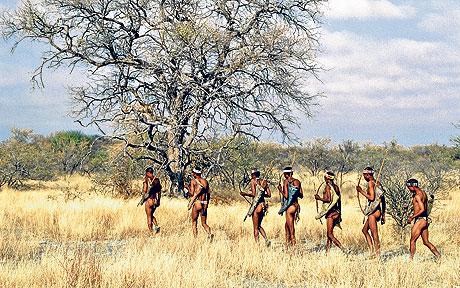 ©telegraph.co.uk
The main wildlife concentrations are to be found in the northern half of this vast reserve but it is possible for adventurous and completely self-contained visitors to travel through the reserve between Khutse on the southern boundary to the northern section - a journey which takes a minimum two days of 4x4 wilderness travelling.
©visualphotos.com
©driveout.co.za
Game viewing is best between December and April, when the animals tend to congregate in the pans and valleys. The reserve is home to gemsbok, springbok, ostrich, kudu blue wildebeest, red hartebeest, giraffe, eland, brown hyaena, warthog, wild dog, cheetah, leopard and lion.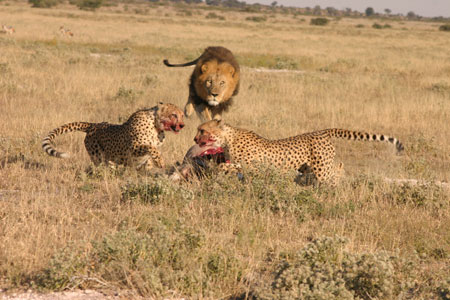 ©chinadaily.com.cn
©considerafrica.com
©grantatkinson.com
Visitors may walk in pan areas where visibility is good, but walking in areas of tall grass or thick bush is potentially dangerous and not encouraged and it is always wise to stay within easy reach of the vehicle.
Undeveloped campsites are available for overnight stops at Molapo, Gope, Bape and Xaka. Those visitors wishing to travel trans-Kalahari should note that, apart from being self-contained with all fuel, food and water, they should only travel in a group of two or more vehicles with basic spares and survival aids.
©magical-southern-african-safaris.com
©blog.travelpod.com
Matswere is the access point for designated but undeveloped campsites in the region of Deception Valley, Sunday Pan, Leopard Pan and Passarge Valley, whilst the campsites at Piper Pan can be accessed from either Matswere or Xade. Water is available from the Wildlife Camp at Xade but is currently not reliable at the Matswere entrance. NO petrol, diesel or food supplies are available in the reserve.
©tracks4africa.co.za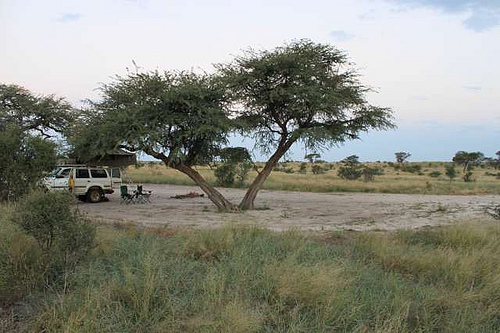 ©flickr.com
©postcardjunky.wordpress.com
For reservation enquiries go to:
http://www.mewt.gov.bw/DWNP