May 2nd Skukuza to KZN
Our final morning had arrived and as per normal, everyone was quiet and very subdued.
After saying our goodbyes to Supernova, Melly, Luckycharm and Tortoise, we were on our way. The road was very quiet until we found a massive boon army on patrol. RP would have been very proud of this gang.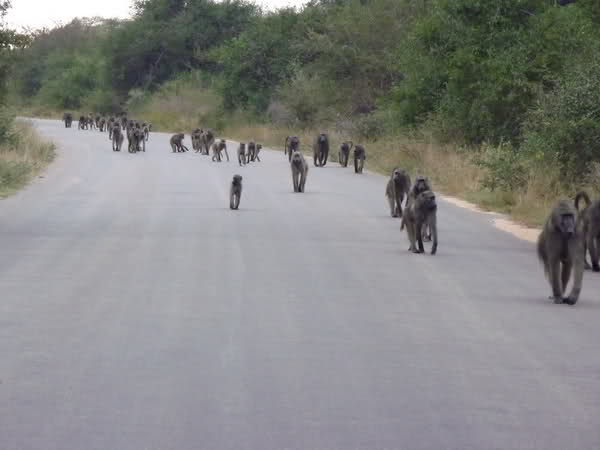 2 kms from Lower Sabie, we found a few cars on the side of the road and saw pretty quickly what all the excitement was about. He was lying there like the king he is, surveying his territory.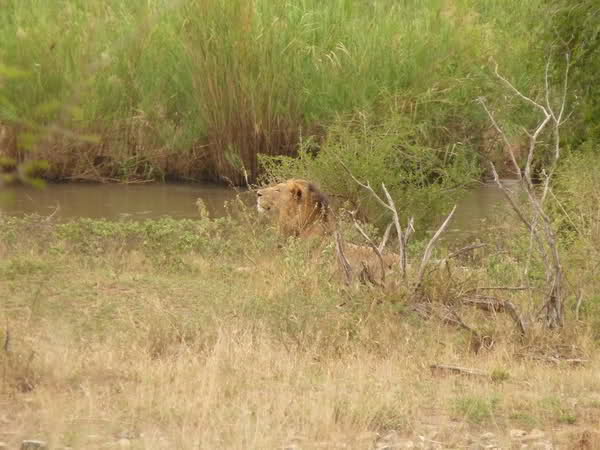 While we were watching him, we saw all the cars suddenly take off behind us. His brother, who we heard had crossed the road just a few minutes before we arrived, was on the move, but eventually also decided to rather relax next to the river.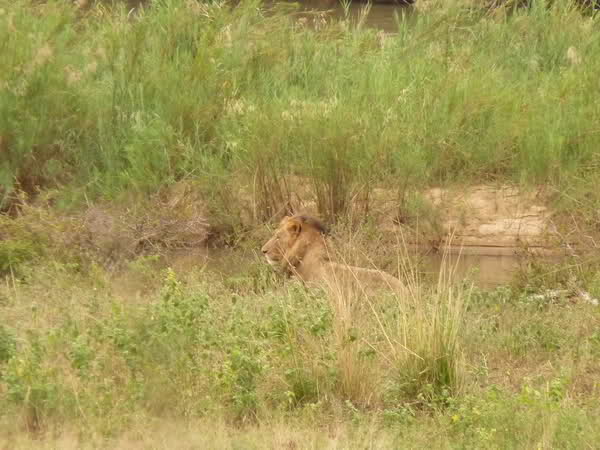 Time was running out and after only a few more minutes, we hit the road again. We didn't stop at Lower Sabie, as all the bladders were behaving, which I got a bit of a tongue lashing for from the SO, as for her, the longer we take to get out the park, the better, but I had all the driving to do, so the blinkers were on.
Next up was a fish eagle and a few giraffe.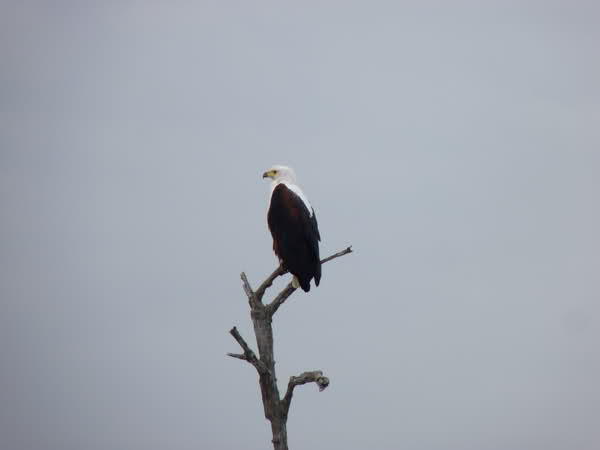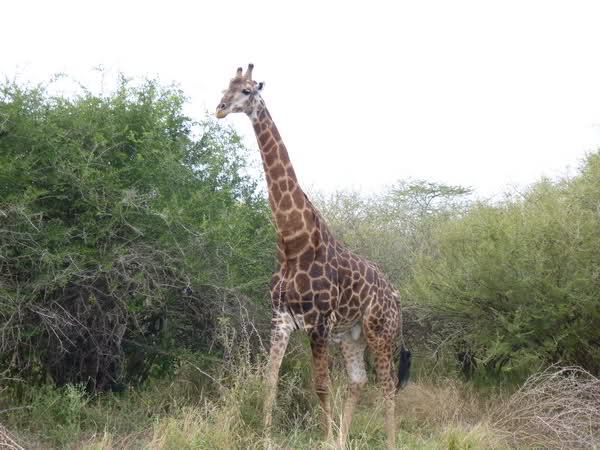 Halfway to Croc Bridge we found 2 more of the big 5, a couple of buffalo and another agro ellie, so the hunt was on for a leopard to complete our big 5 for the morning, but unfortunately no such luck.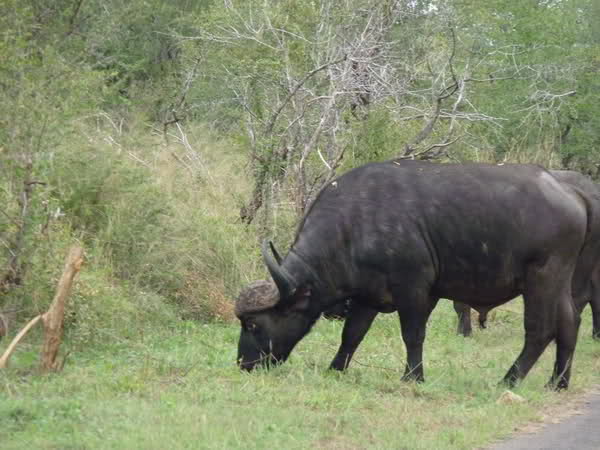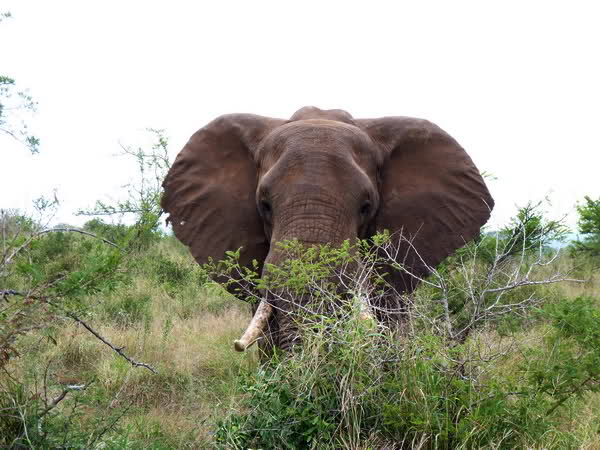 The drive over the Crocodile River is never a highlight when heading south and today was no exception, but the time was ticking and we still had a long way to go, so there was no time to hang around.
We had decided prior to our holiday that the drive from Skukuza to Durban would be too long for the rats, so had booked a stopover at a northern KZN park, but decided to way up our options when we got to that area, as I was fairly keen to have a day at home before going back to work.
Supernova and Melly also got 4 of the big 5 on their way to Phabeni Gate, but just like us, were short of the elusive leopard.
This is not normally permitted as our trip moved to another park for 1 night, but I hope that it will be tolerated by the Mods as it is the end of our TR. For this reason I'm not going to post too much detail.
I was stuffed by the time we reached northern KZN, so the decision was taken to stop for the night and utilize our booking. The kids would have to miss a day of school, but they weren't complaining and would far rather spend the night in the bush.
We only had time for a short 2 hour drive and in that time we got chased by agro ellies again, spotted a large herd of buffalo and found these guys below.
A vulture and its lightie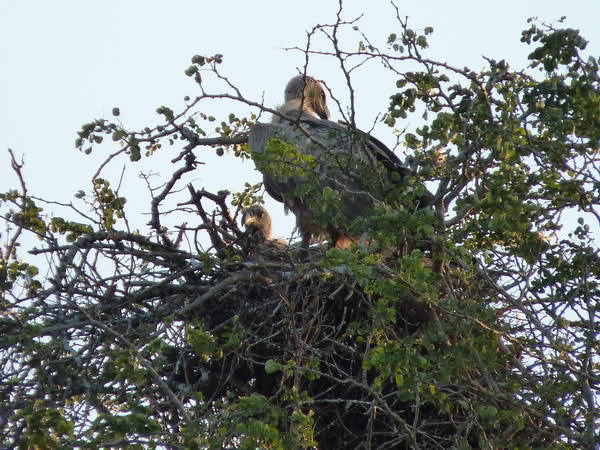 Then 8 wild dogs that came past our car at serious pace on a hunt (another first for us in this park)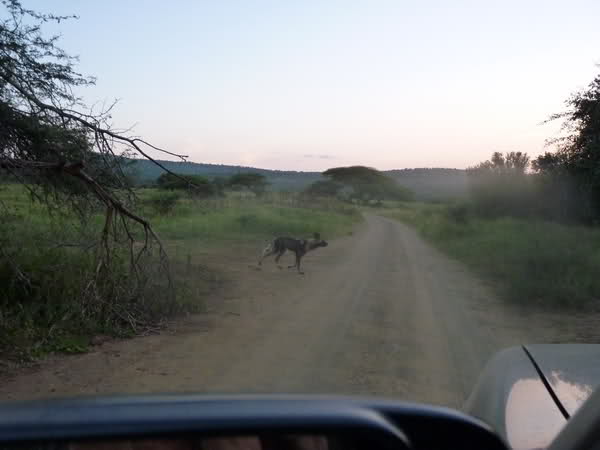 A rhino with a rather large horn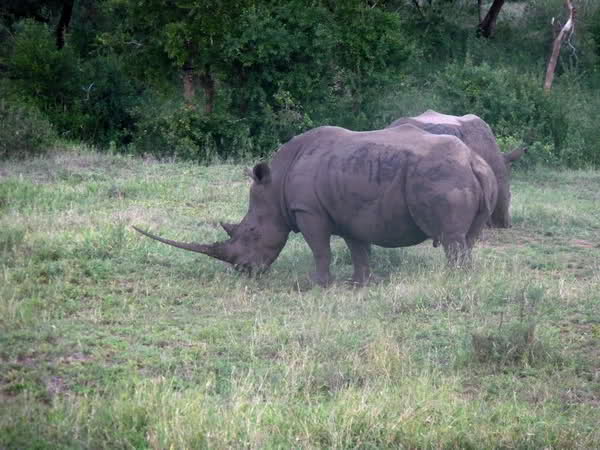 The night time braai is great fun as we stay in an unfenced camp and the locals always crash the party.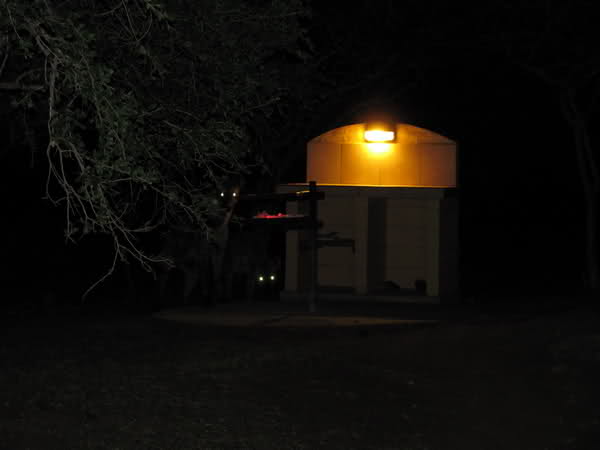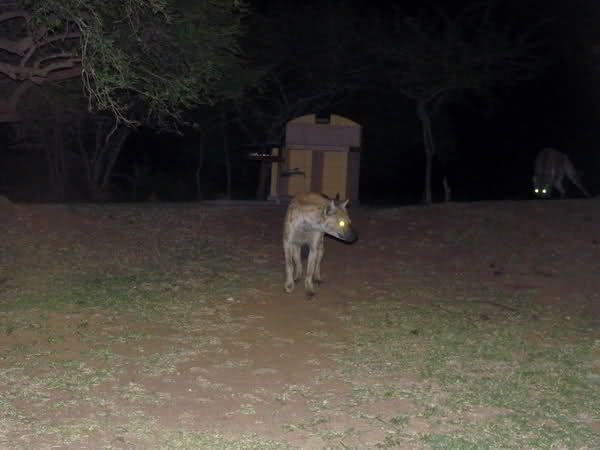 Lastly, thanks to all of you guys that have shared our adventure with us and for allowing us the opportunity to relive our trip.
I will have to spend my time now irritating others on their trip reports
Thanks again guys
Bushcraft, The Cow, Supernova, Melly and the Rats.