In the past, I've been lucky enough to spend almost ten years working in Antarctica and it's surrounding islands.
I'm going to post some stories and photos of my experiences there in relation to the wildlife and scenery. Some of the photos may not have been taken at the same time as the stories in the text, but will be used to illustrate certain behaviour or put in the correct sequence of events.
Antarctica is a place of outstanding beauty, with endless vistas, towering icebergs, jagged mountain peaks and colourful sunrises and sunsets.
As an introduction, I can do no better than show you the Lemaire Channel. A narrow passage of water between Mount Scott and Booth Island. The peak in the fer distance on the left is Mt. Francais on Anvers Island - 10,000ft high and 75 miles away from where the photo was taken.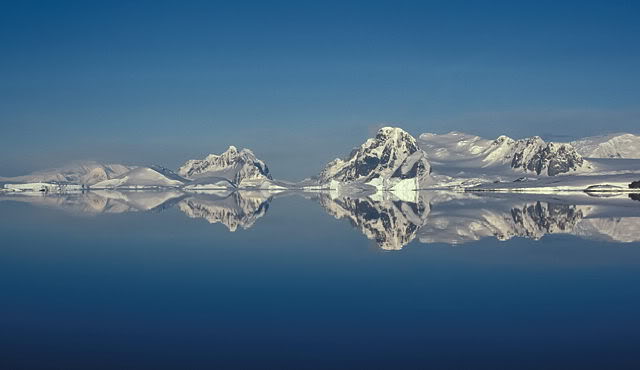 I've told the critters to spruce themselves up a bit. Can't have them looking scruffy on here can we?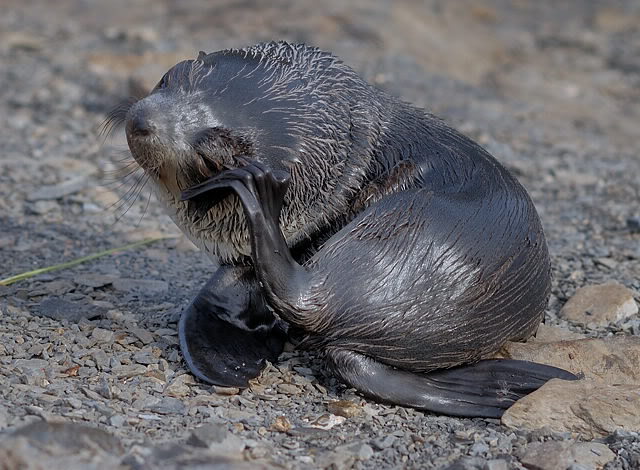 I'll introduce you to some of the characters that abound in this pristine wilderness.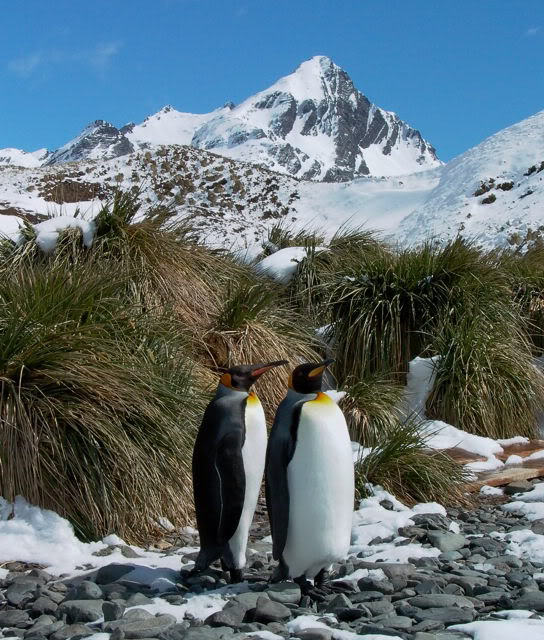 Soar over the Southern Oceans with an Albatross or two.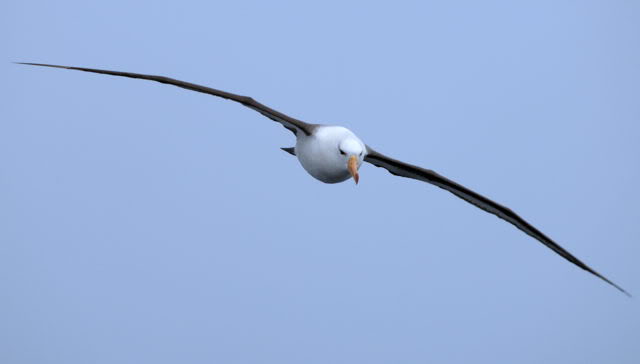 Have a closer look at some of the icebergs to be seen there.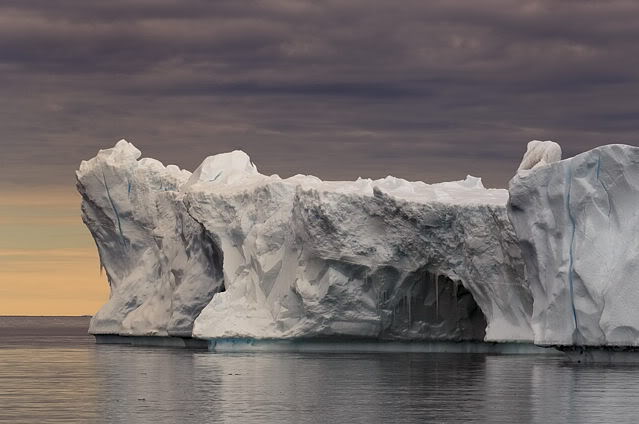 Show you some sunsets and sunrises.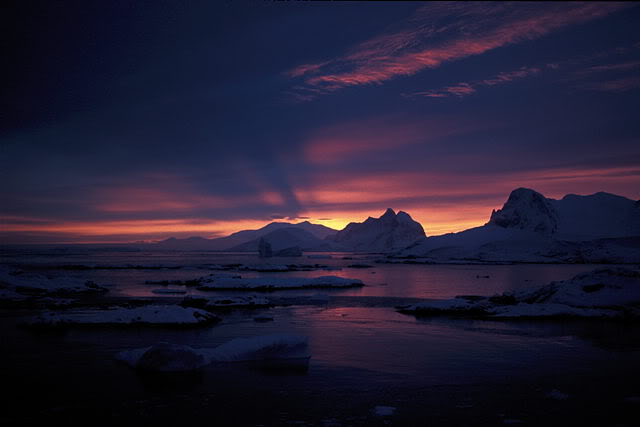 And the amazing scenery.

So get comfortable, sit back and relax and enjoy the show.