Not often we hear good news regarding wildlife these days.
Ok, I'm heading to warmer climes for this post and, seeing as there are no raptors further South than this, thought I'd better not post a whole report without any pics of my favourite birds in. :lol:
I really missed not seeing any raptors when in Antarctica, so always looked forward to my brief visits to the Falkland Islands. I did see one Peregrine on South Georgia, a vagrant bird that was blown in by a storm and hung around the old whaling station for four or five days.
In the Falklands, the Peregrines are of the sub-species
Cassini
. Generally darker than the ones I'm used to seeing, but, as with most species that have a cosmopolitan distribution, there are variances and the extremely pale form, once thought to be a seperate species altogether, the Kleinchmidt's or Pallid Falcon, also ocurrs. This "mythical" bird was discovered to be a very rare variant of the usual peregrine colouration and chicks of both phases have now been observed in the same nest.
Peregrines in the Falklands feed on a variety of bird species, but the adaptation that I marvelled at was when you would see these birds alight onboard a ship 50 to a 100 miles out to sea and hunt Prions by using the masts as lookout posts and flying out to grab an unsuspecting bird.
"Cassins" Falcon stooping.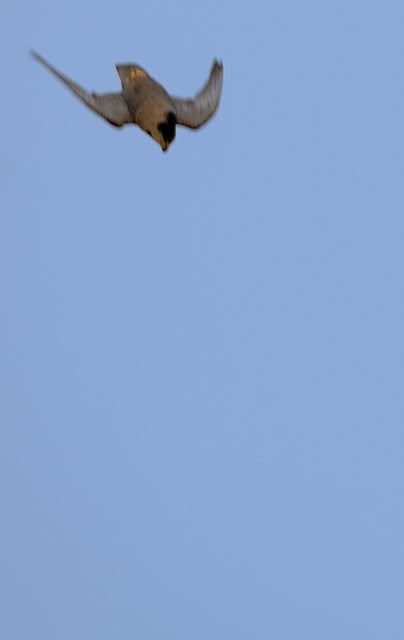 Turkey Vultures are now a common species on the islands. Once almost extinct here due to persecution by shepherds who believed that they killed lambs, they have been protected and have made a good recovery. They have an acute sense of smell and can track down rotting carrion from great distances.
Turkey Vulture.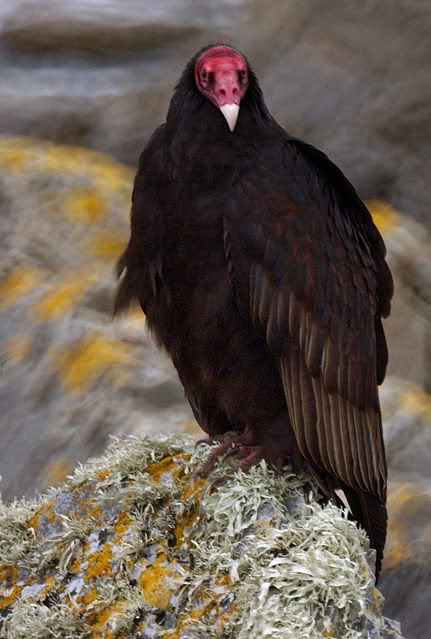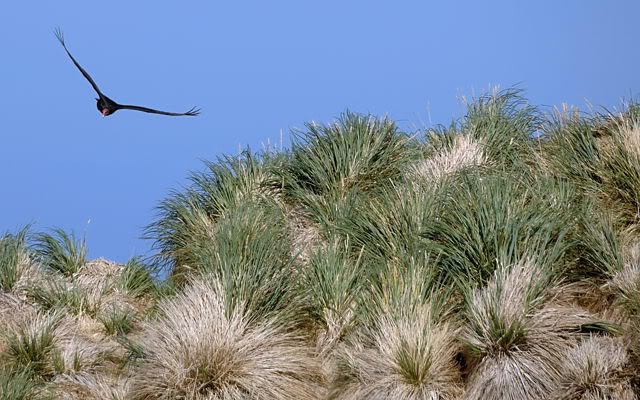 Striated Caracaras, or Johnny Rooks aas the locals call them, are related to Falcons. These birds were also heavily persecuted at one time and once had the distinction of being the rarest bird of prey in the World. Fortunately they have made a good recovery, although are still not as numerous as they once were before the arrival of man to these islands. They are gregarious birds, hunting in groups and socialising together. They are extremely curious and will steal hats, gloves, cameras and binoculars from unsuspecting people!
Striated Caracara with Penguin carcass.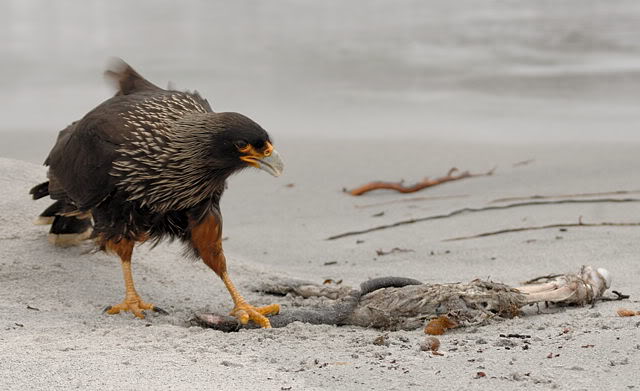 Juvenile.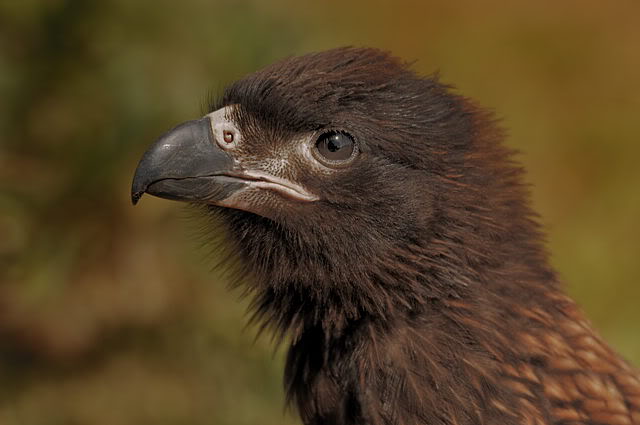 Adult.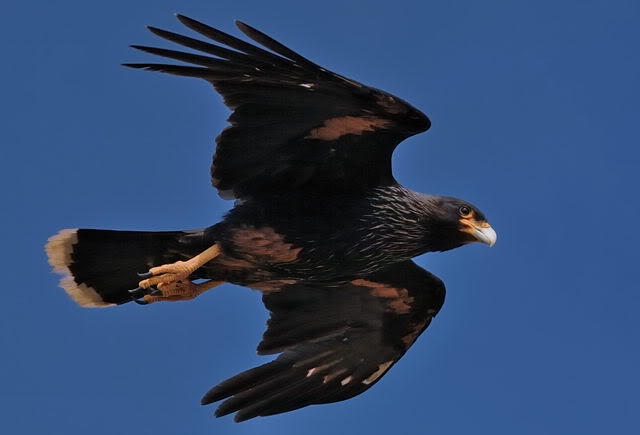 Red-backed Hawks are also quite common and even hunt over Port Stanley. They also have variable plumage phases from very dark, to almost white morphs. As with most island birds, they are very tame and can be approached closely. When visiting the island, I always looked out for the pair that nested at the entrance to the harbour as you approached Port Stanley.
Red-backed Hawk.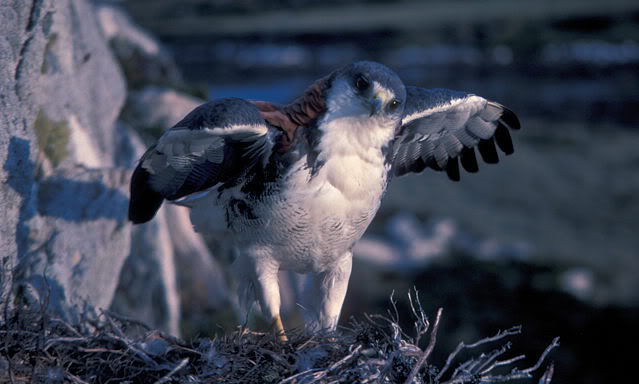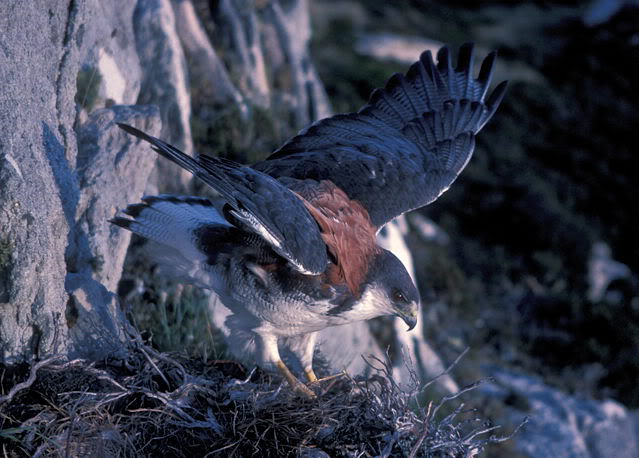 Short-eared Owls are another cosmopolitan species that breed here. They are even tamer than the Hawks and I spent a wonderful evening watching these enigmatic birds hunting birds in the whitegrass on Sea-lion Island. They "bounced" about in the grass attempting to flush out wading birds. They are cryptically coloured and can be difficult to spot until a movement gives them away. Their bright yellow eyes are mesmerising when they stare at you. Hypnotic even!
Short-eared Owl.