The Falklands have several species of resident songbirds which are a joy to see and listen to after a long stint down South. A walk out of town anywhere will find several species within a short period of time. On one voyage back, we had hitched a ride on one of the tourist ships where I met an American birder who asked if I'd mind spending a morning's birding showing him some of the birds close to town and adjacent beaches as I knew the area. He had a list of species that he had targetted to see during his stay in the Islands and wanted to get a head start on his wishlist. By mid-morning we had seen all bar one on his list, and that one, Cobb's Wren, is a rare endemic only found on some of the smaller, rat free, outllying islands! That's how easy the birding can be here when the weather is fair and the birds so tame.
The one we missed out on that day, Cobb's Wren.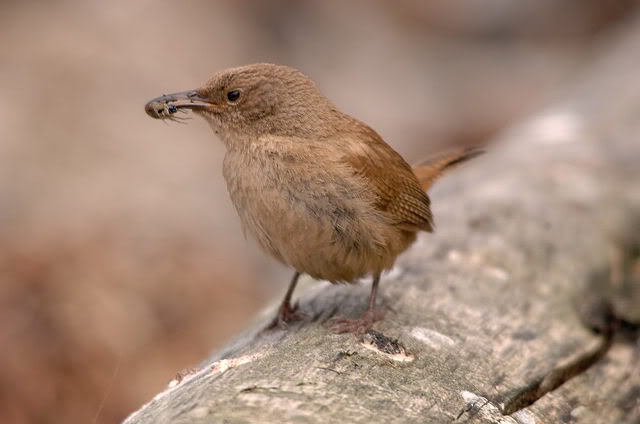 The Grass Wren is very common all over the islands.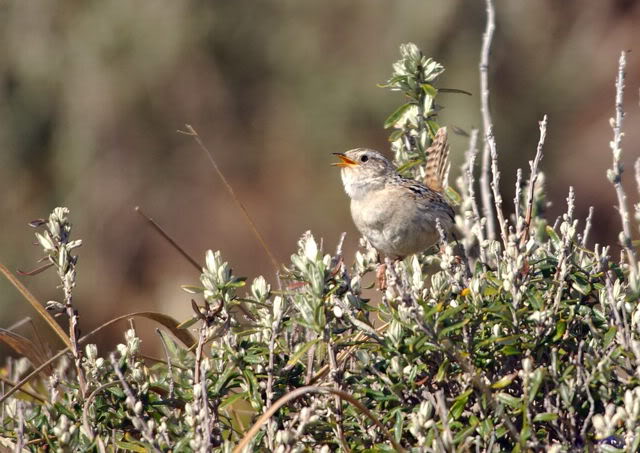 Long-tailed Meadowlarks add a splash of colour to the scene here.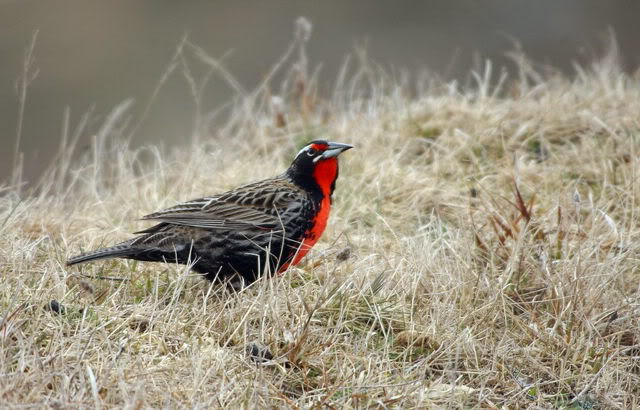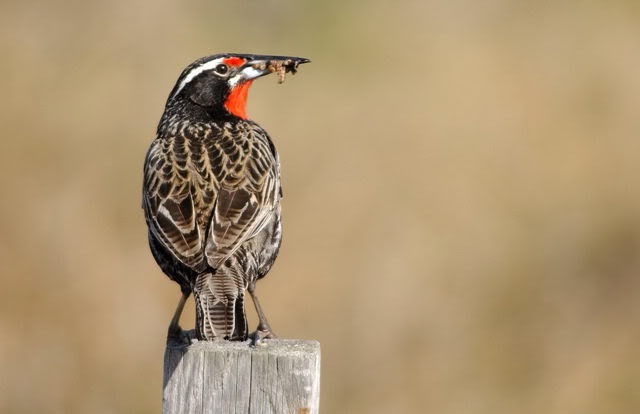 As do Canary-winged Finches.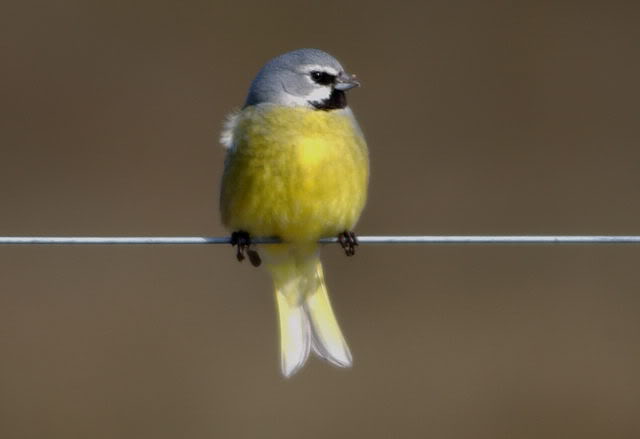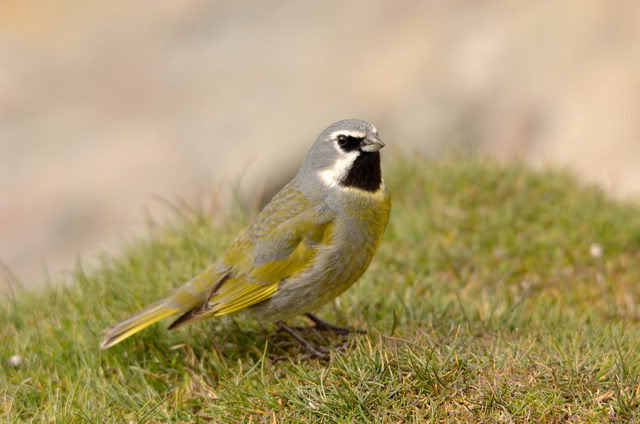 Correndera Pipits are also numerous.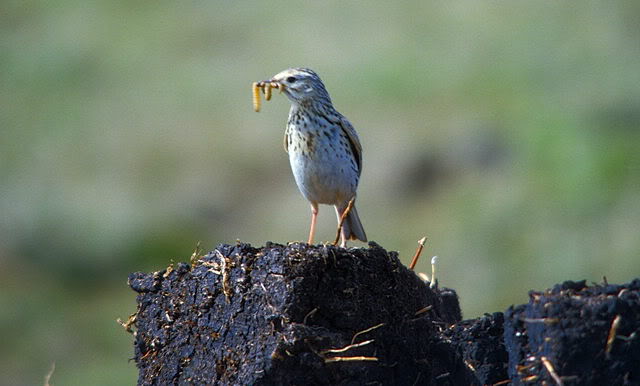 and Falkland Thrushes are seen on the lawns in Port Stanley.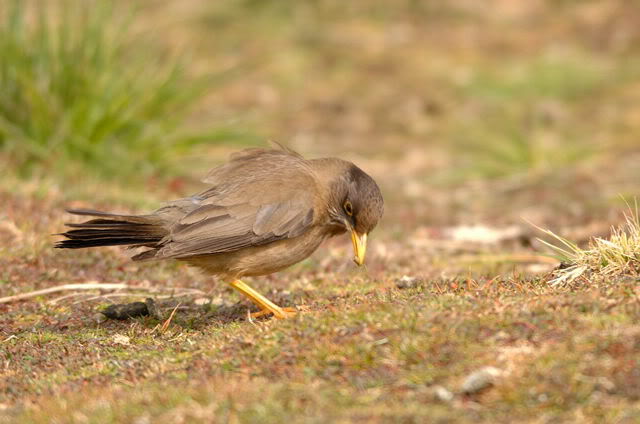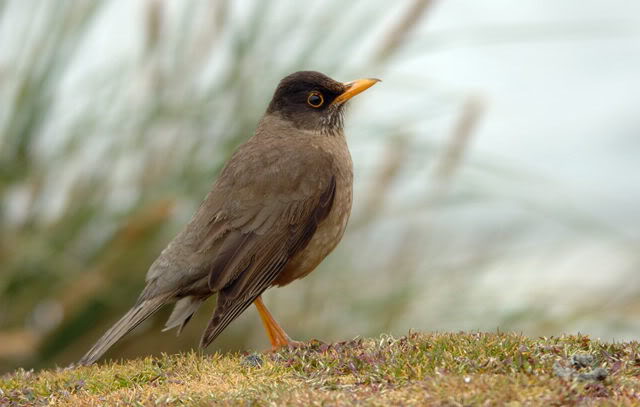 Dark-faced Ground Tyrants adorn the fence posts along the roads.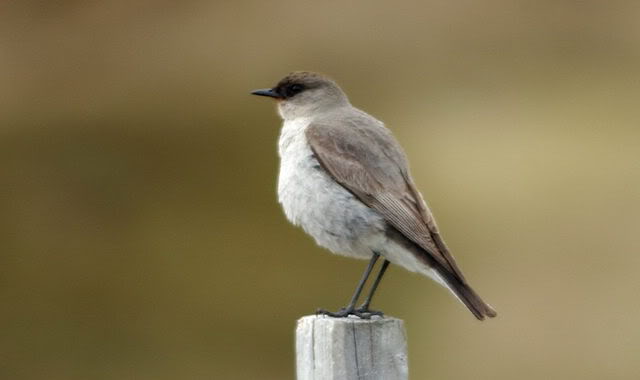 Or hop around the dunes along the beaches.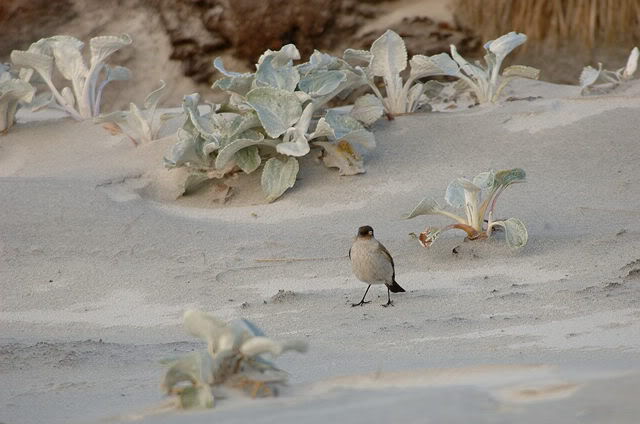 Last one up is the Blackish Cincloides, known locally as Tussacbird.