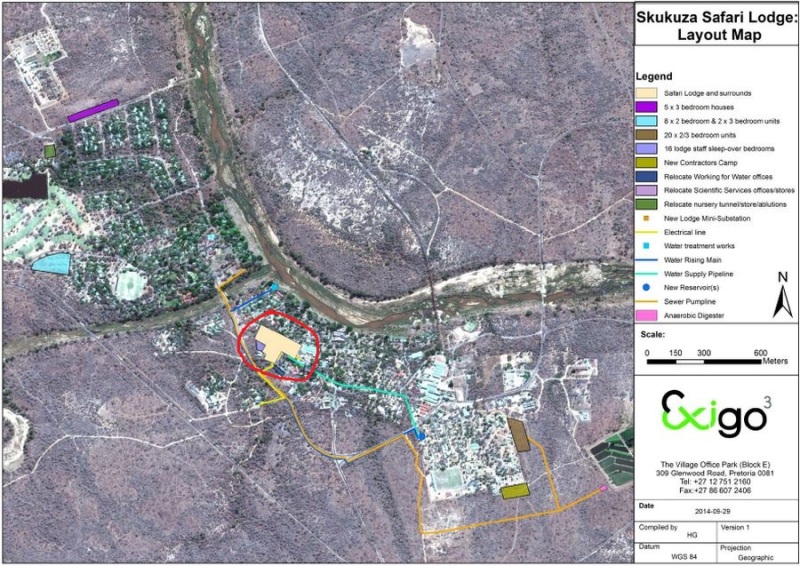 This thing is bigger than the sports field, for example!
How on earth can it be claimed that it will blend into the surroundings?
There will be cranes, construction teams needing accommodation, site offices, a concrete processing plant, and endless trucks coming in and out, possibly on a 24/7 basis.
For years!
Not exactly the sort of thing you need during the current rhino crisis? This will be the first ever multi-storey building in Kruger...it's not a quick process.