Time to show some garden birds that have entertained me…
Except for the ever present Crested Barbet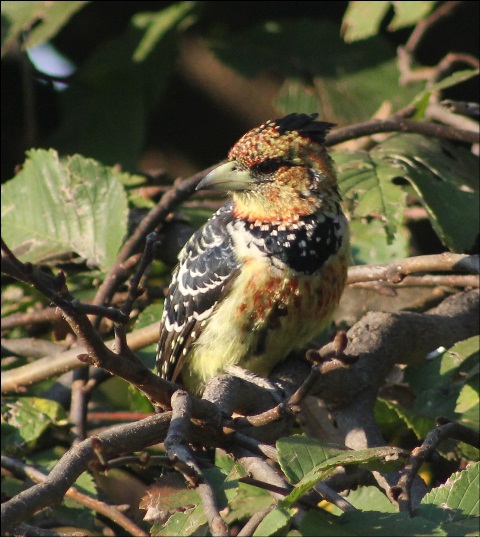 A Black-collared Barbet came to visit a few times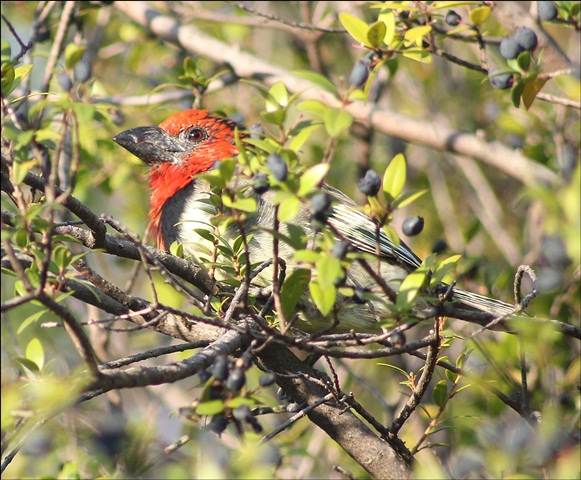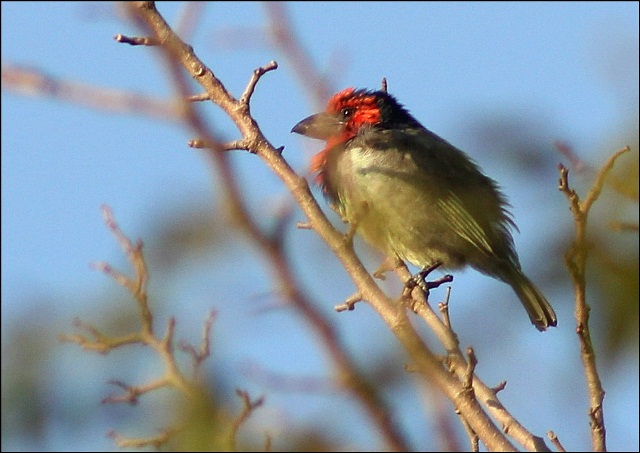 The Cape Robin-chat is around daily and finds all kinds of ways to pose for me – just love it !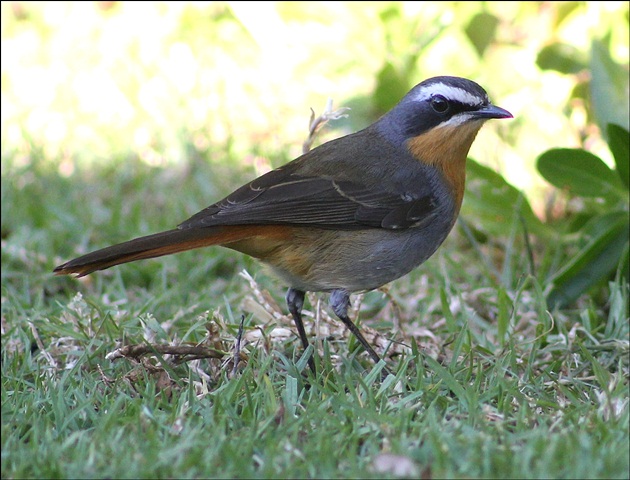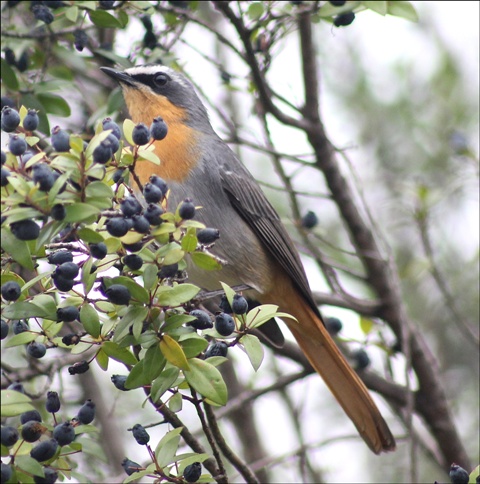 The mouse birds just love the berry tree.

I saw a speckled face – or should I say many of them.
They remind me so much of vervets… or was it mice.
They jump from one branch to another, they cling to a branch with one claw while eating out the other, and then they scamble away in a hurry.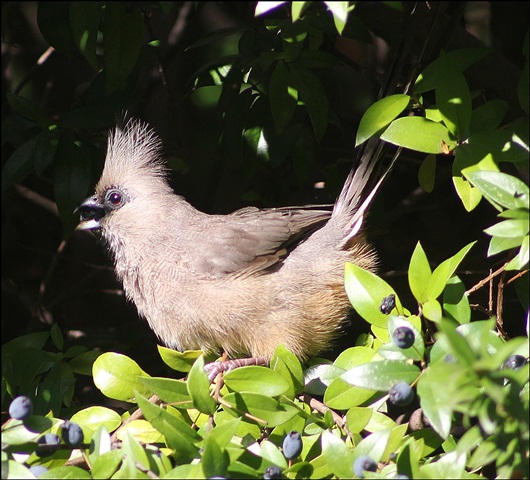 To my amazement I also found the Red Eye in between them, chewing away big time.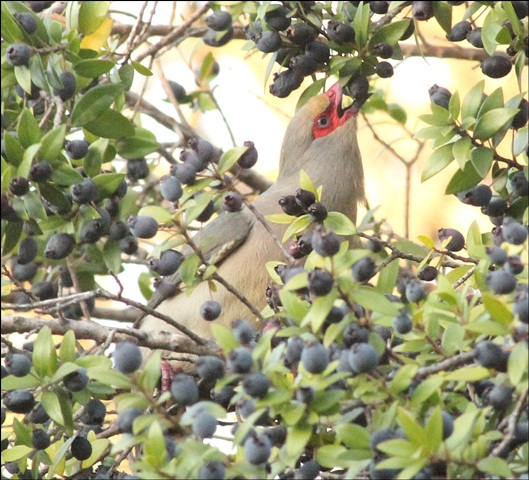 My amazement grew even more, when I saw Mouse birds with red legs… whoop, whoop… out with the bird book. The White-backed Mouse bird had also come for a visit..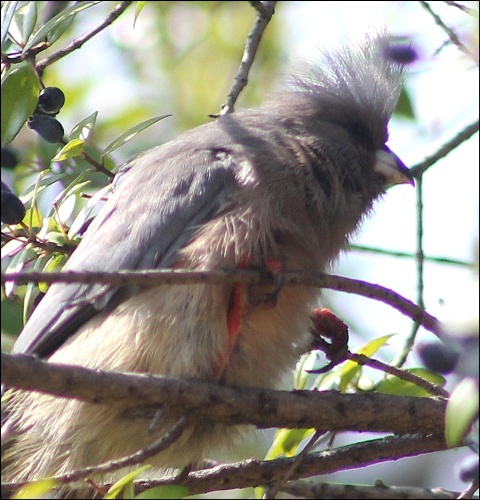 Just watching these mouse birds brought about much laughter in my home.
This guy was well fed – nowhere to hide that tummy.. -O -O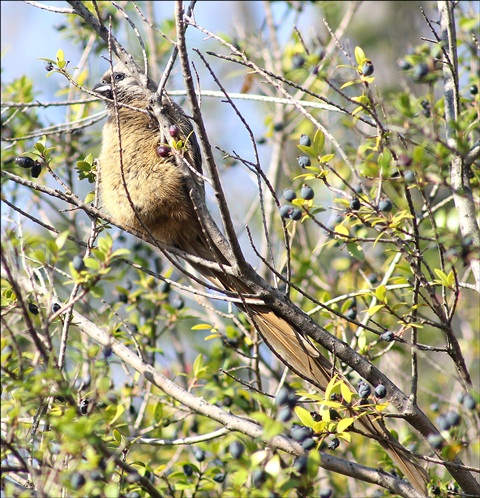 The Myna's were up to their old tricks and chasing away the doves… ooi..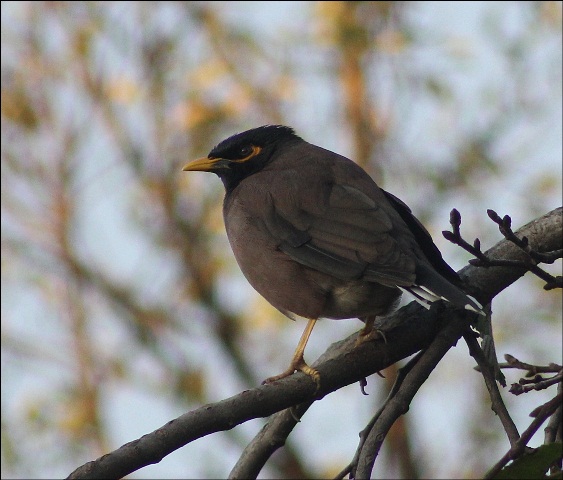 For a very brief moment I saw this Sunbird – I think it is a female Scarlet-chested.


- It has been confirmed to be an immature male Amythest Sunbird.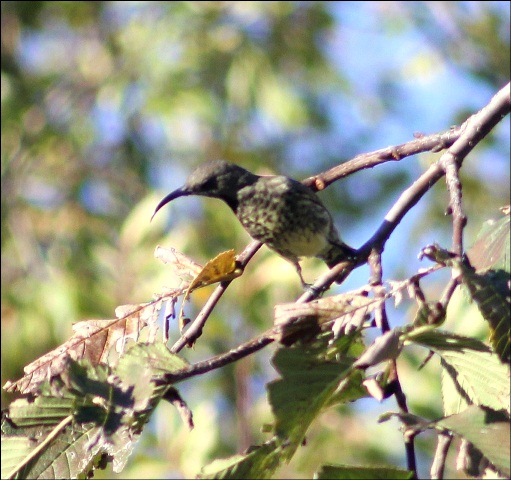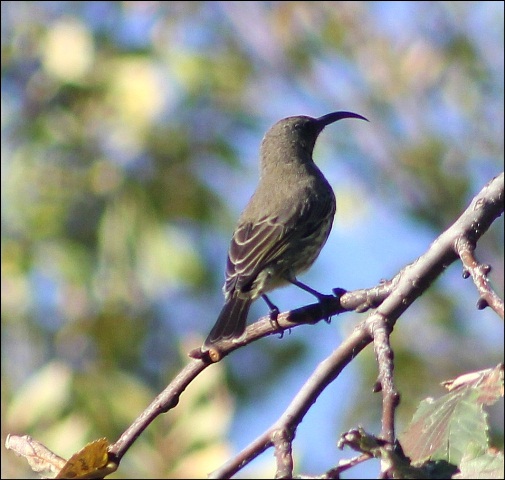 Grey Go-Away bird also enjoy lunch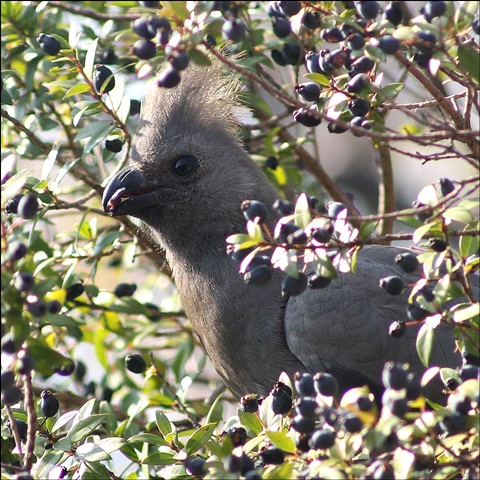 The Fiscal Flycatcher also enjoys my garden, although I do not know what attracts him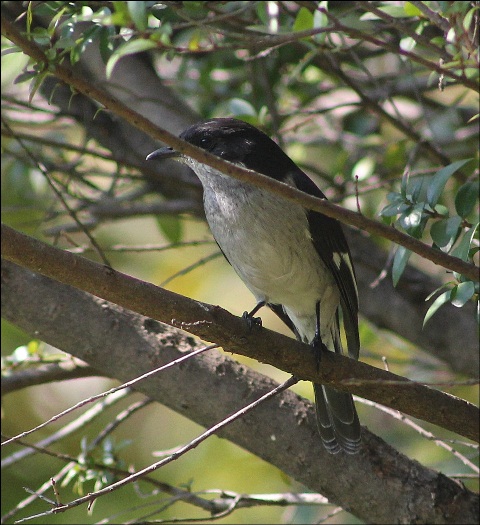 Back to the Mousebirds. This one was saying : Bath time for me….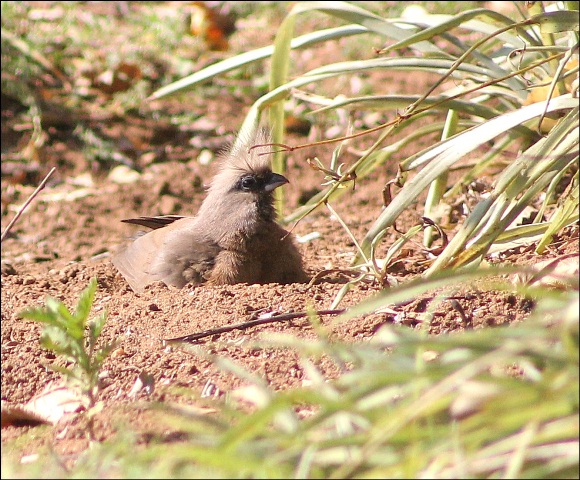 Dat die stof so staan – (with lot's of dust)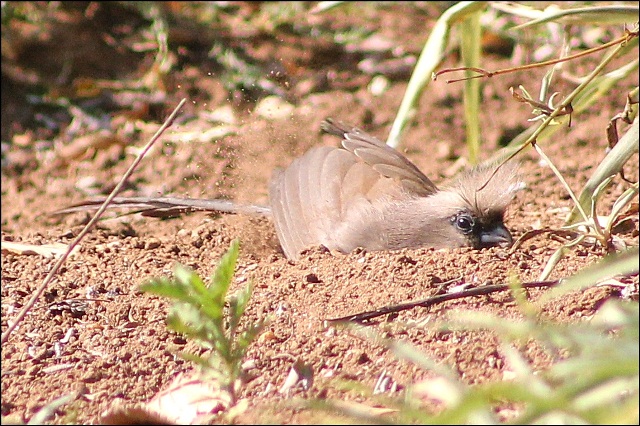 There is daily the Karoo Thrush, the Dark-capped bulbul, Cape Sparrow, Hoepoo and Red-head Finch's.
I have reached the stage where the sparrow has become one of the prettiest birds to photograph…



I need a park… desparately.