I popped into our local N.R. this morning after hearing that the Klipriver has once again burst its banks.
Here in Jhb South it is still a relative small stream :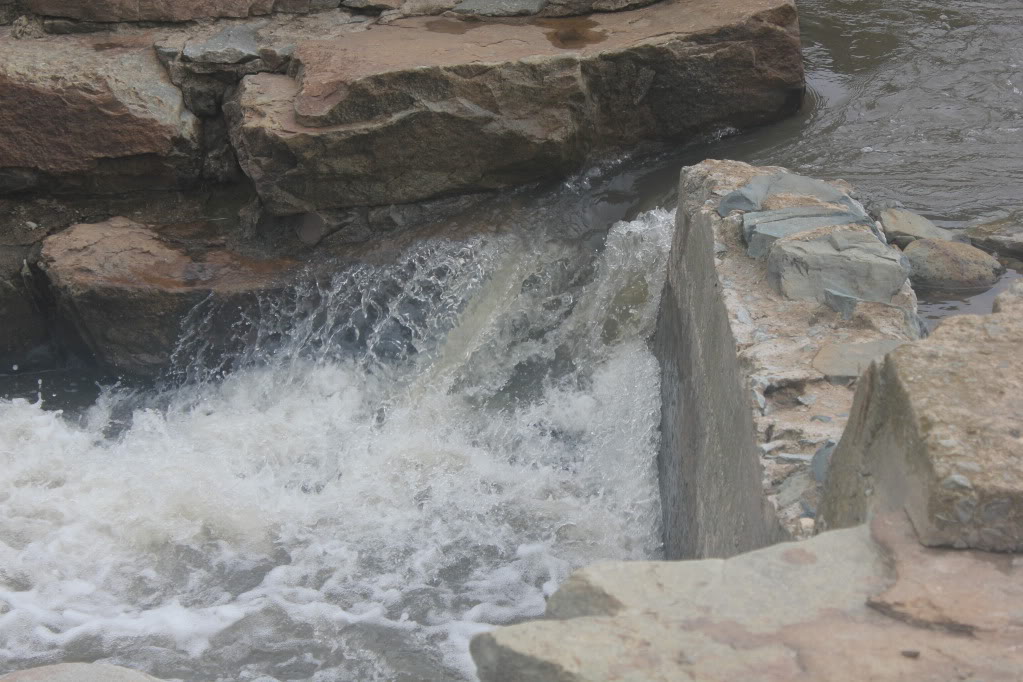 but when it comes down, it grows to more than 4-5 times it's size, and in a built up area it is frightening.
I did notice, that what came down with the gush of water was only grass and uprooted plants and trees. It was enough to do a lot of damage.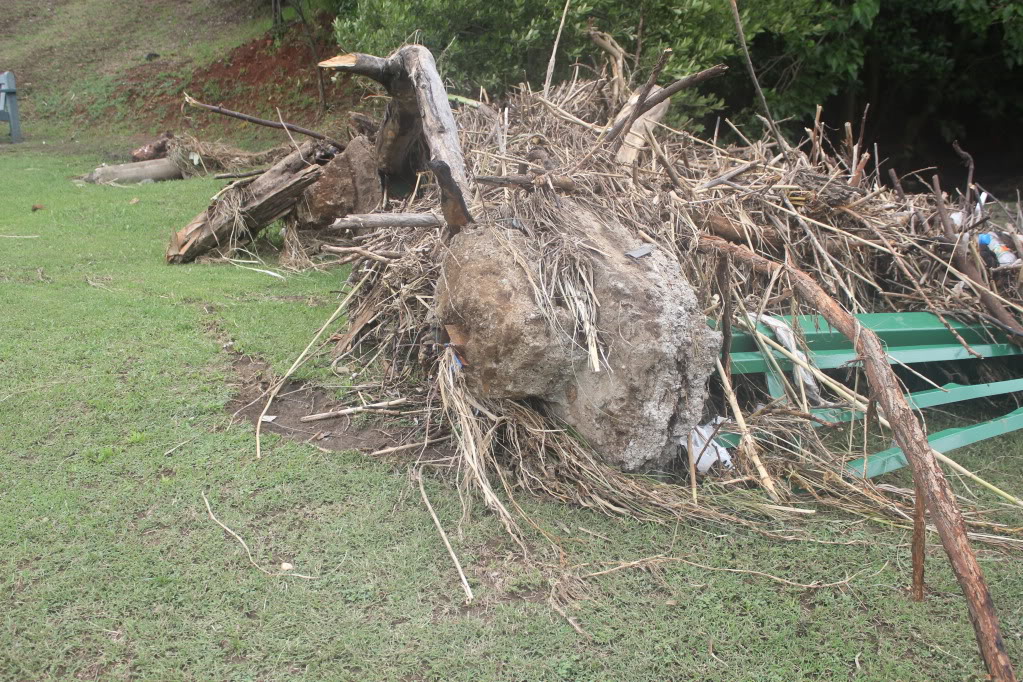 The force of the water and plant debris removed the whole entrace of palisades :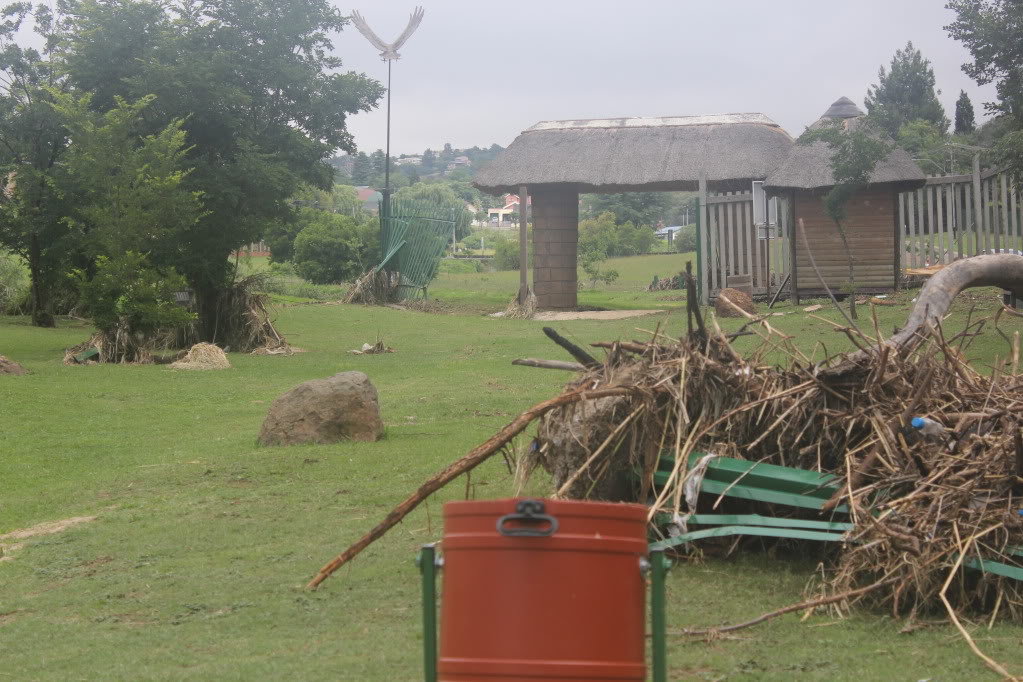 Luckily this was the only damage to the park. Downstream it is mostly grassland and veld.