Here are some photos of Grootkolk, unit 1.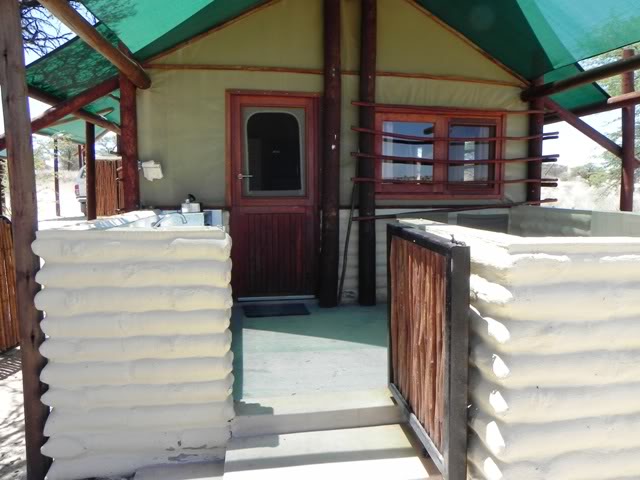 The 'upper' patio. You also get a fenced area where the braai is.
The ground there is gravelled.
As you can see in the background there is also shaded parking.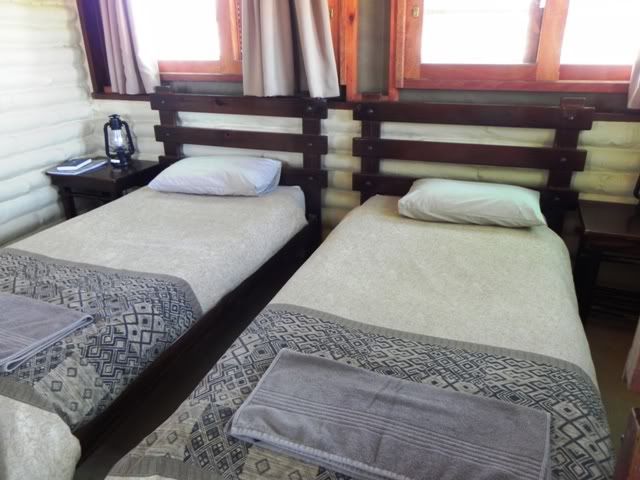 The beds.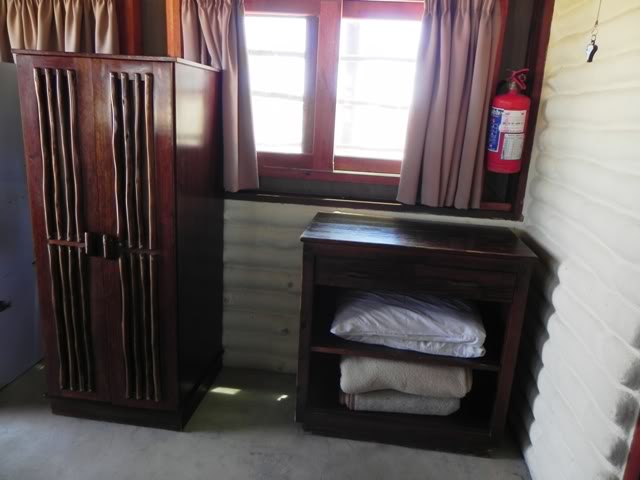 Opposite of the beds. The white thing you see on the left
is the fridge / freezer.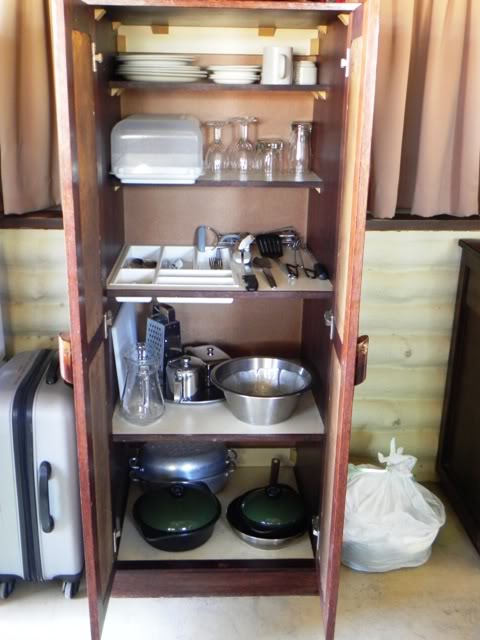 And the cupboard is one in the literal sense. No room to pack
clothes in there.
Although you get some hooks next to
the left bed in the pic further above.
T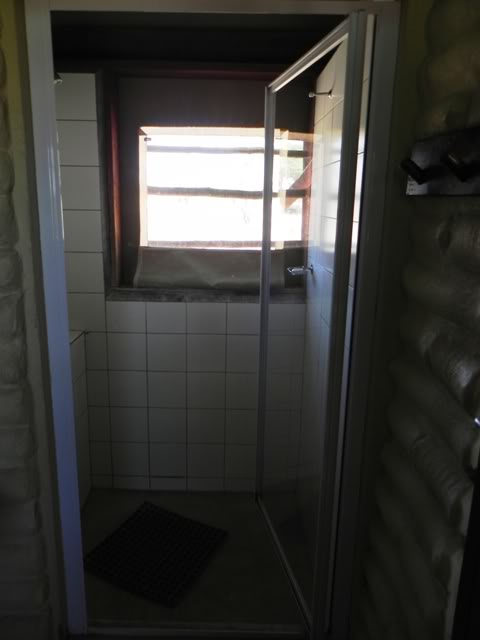 oilet and shower are opposite of each other, the sink with a mirror and a netted window with a flap behind
the mirrow is in the middle of them.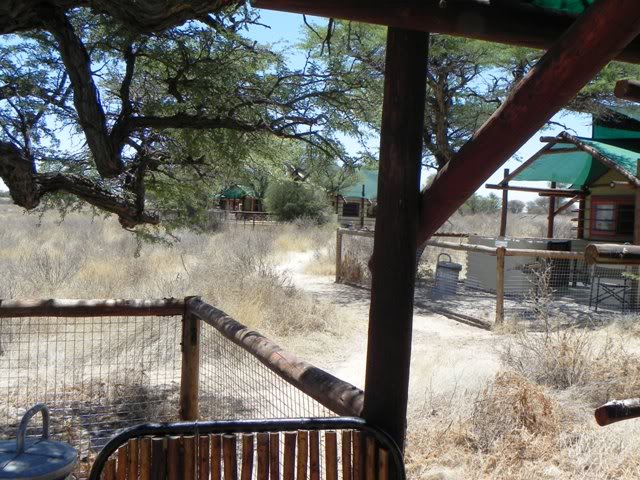 The view to the neighbours in unit 2 and the communal kitchen tent in the background.
The communal kitchen sports a big fridge and an equally big freezer.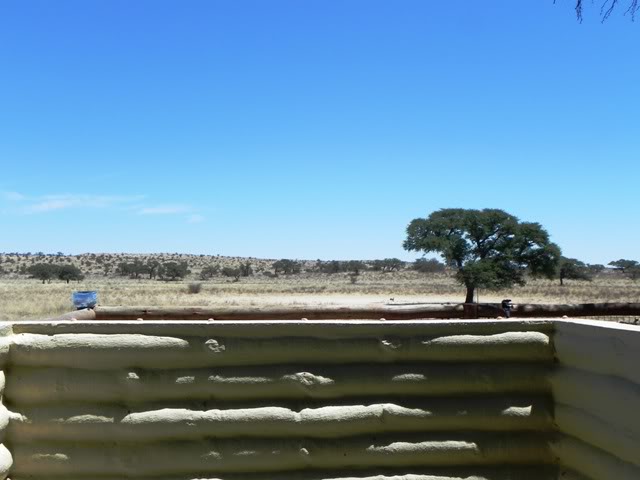 View to the waterhole whilst seated...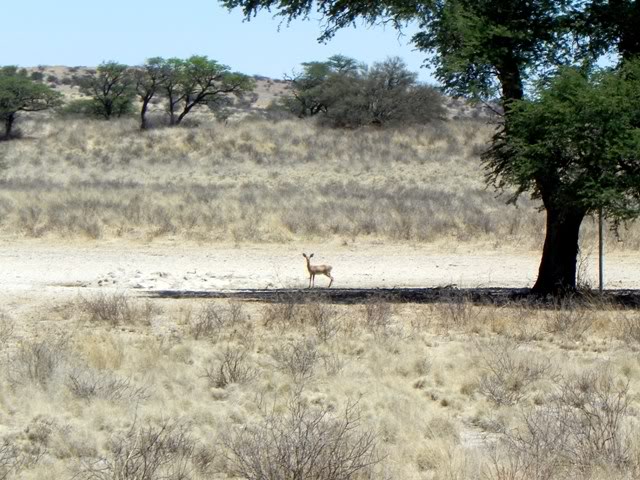 ...and when standing at the outer fence.
Unit 1 is the closest to the waterhole. The view from no. 2 is still good.
From unit 3, however, you have the tree in your way, so you can only see to
the left and to the right.
The waterhole has a floodlight which runs for about 1 to 2 hours after sunset.
Unfortunately, I forgot to take a picture of the kitchen.

It is outside and is basically a tiled board fixed on the left hand side of the 'upper' deck
when you face the entrance of the unit. You get a sink and 2 gas hotplates.
The only sitting place is outside as well - a round table with two chairs.
In contrast to Kieliekrankie or Urikaruus, you don't get a seperate kitchen / bedroom
arrangement.
One night is 980 Rand per unit at the moment.