Krugersdorp Game Park is about 30 min drive from Jo'burg.
If you need a park and time is of the essence to travel to KNP or the bigger park, this park will satisfy a small part of you.
I will post some pics of their chalets and reception area - with which I was ever so impressed.
More later.....
As I travelled, the only thing that scratched the surface of being irratable was the cyclists that were riding up and down and talking all the while.
That bugged me, but luckily it became to hot for them to ride...

I switched off my car and sat listening to the sounds of the bush... it was good.
My attention was drawn by these two squirrels and we had a super duper visit.... they introduced themselves as Moempels en Doempels....
Let the pictures tell the story...
Hello..... who, who are you ?? We are Moempels and Doempels... :o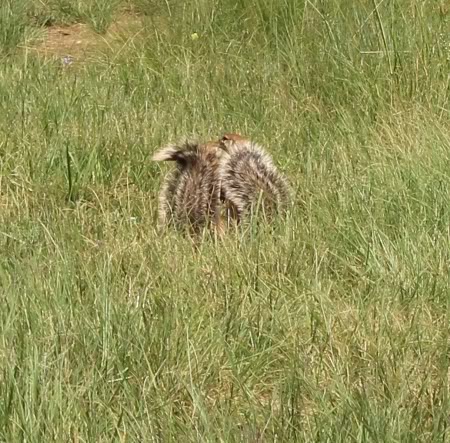 ...but phuleeze don't take pics of my friend.... :oops: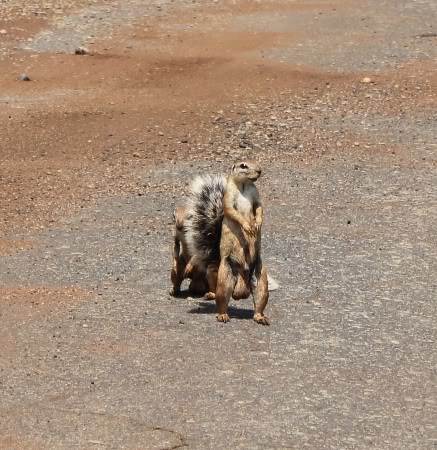 .... he is VERY shy, and except for that....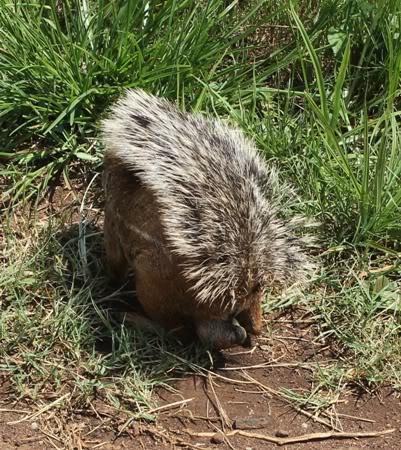 - he feels you need to like him for his body, not his face.....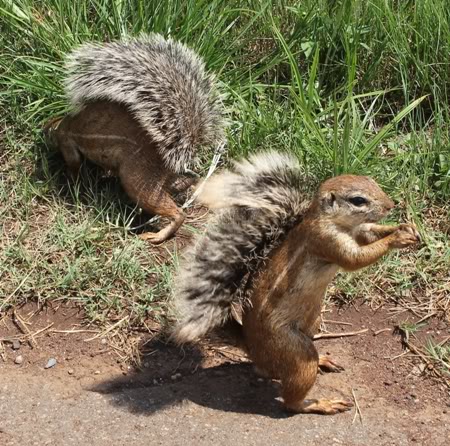 .... just see how great he looks....
You can take pics of me though..... I'm quite handsome too....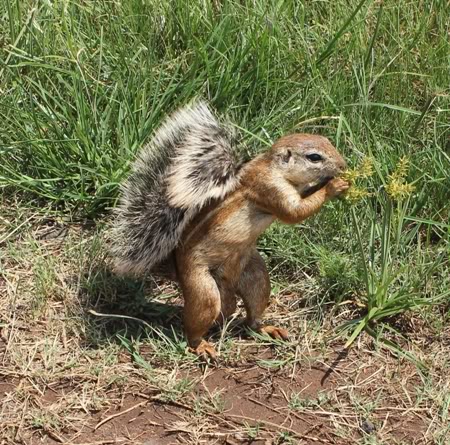 .... oh well, maybe only one picture.... but not the face dude....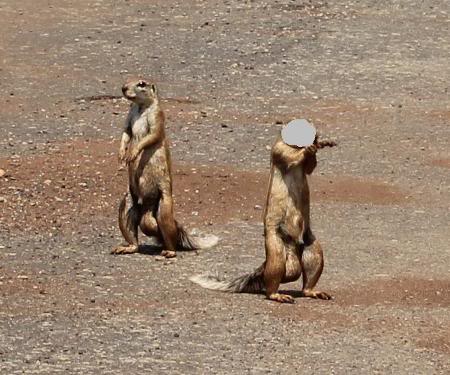 Run, run, run..... ah no.... now all is revealed.... Let's go home...