Although it was a sunshine day, it became even brighter after meeting Mpostumus.
How wonderful to meet mites in a place where we share the same love.

We had a great drive and I will post some pics (mostly practising some skills).... but first this awesome experience :
Casually we were driving at a pace of 20km when we saw a pair of eland in the distance and one of them was running around in circles in the veld.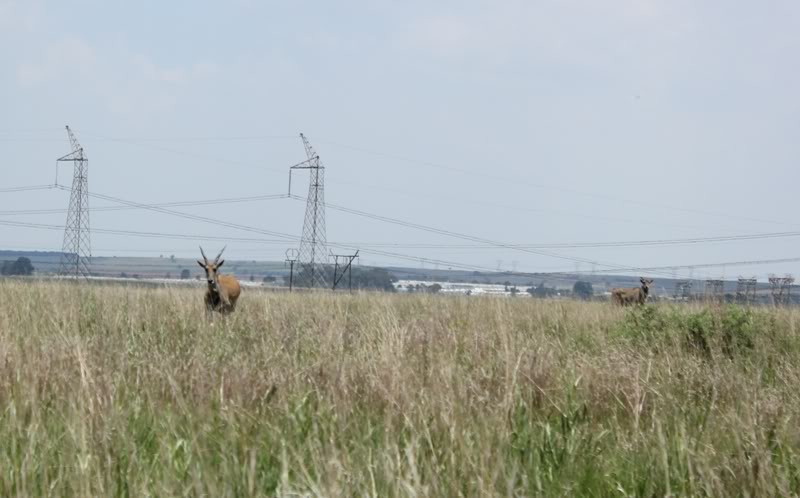 Very slowly we drove nearer as not to disturb them.
Suddenly the 'crazy' one stopped..... looked us in the eye...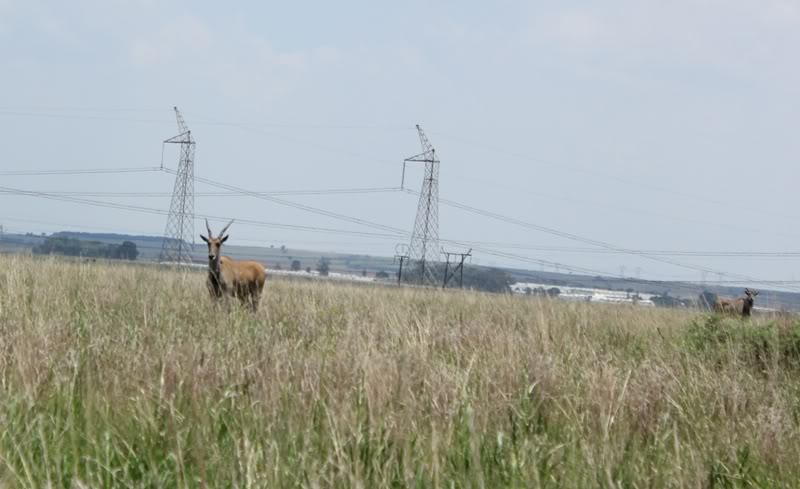 and slowly started walking towards us..... eeeeeek !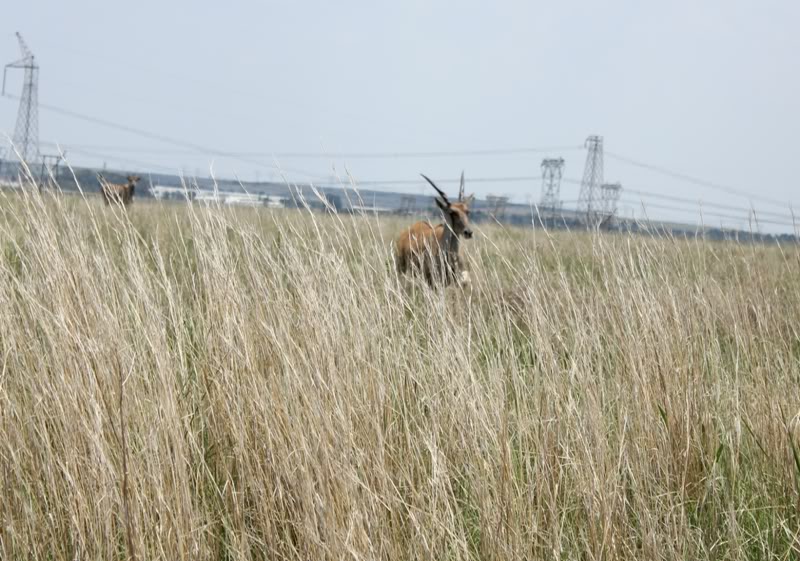 Then with a gush of energy he started running circles again.... around the car.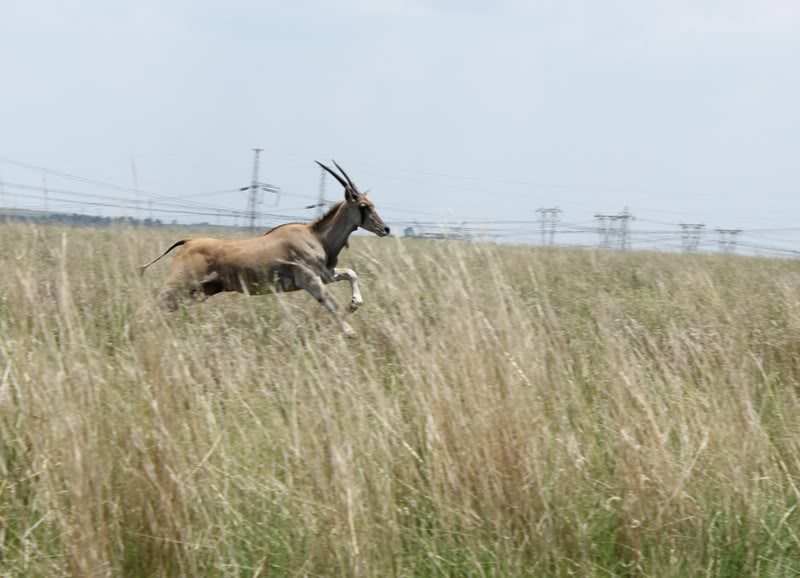 Me : Here, here, take the pictures......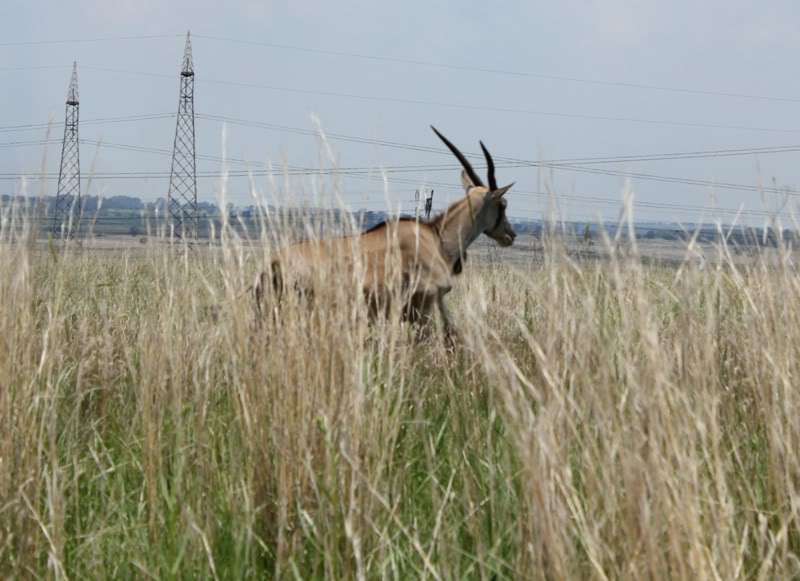 Me : Give back, give back......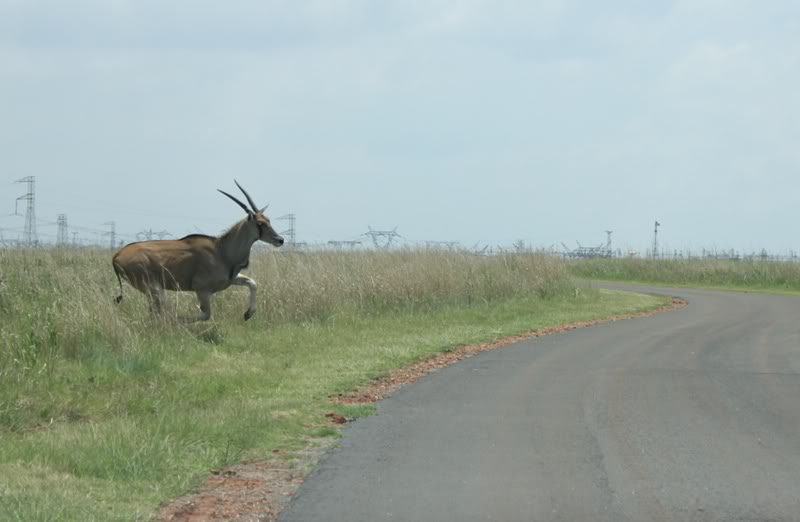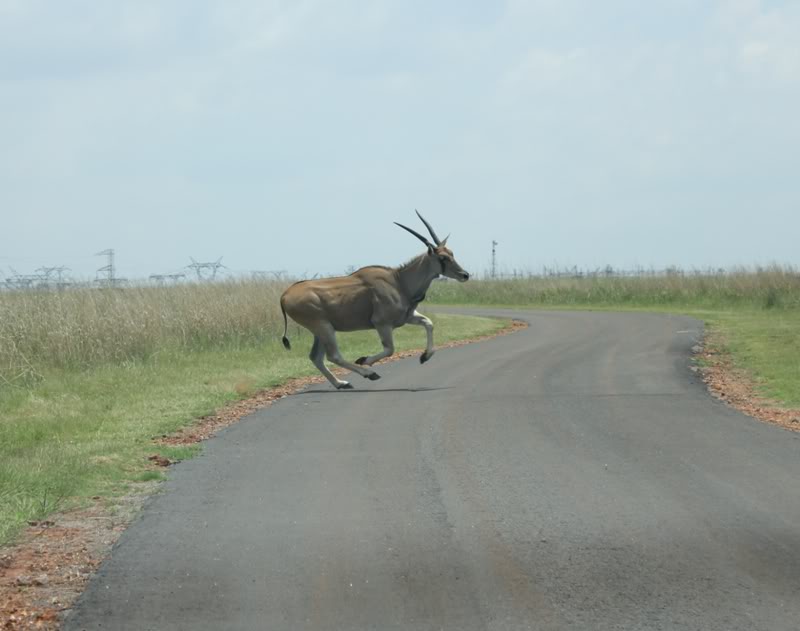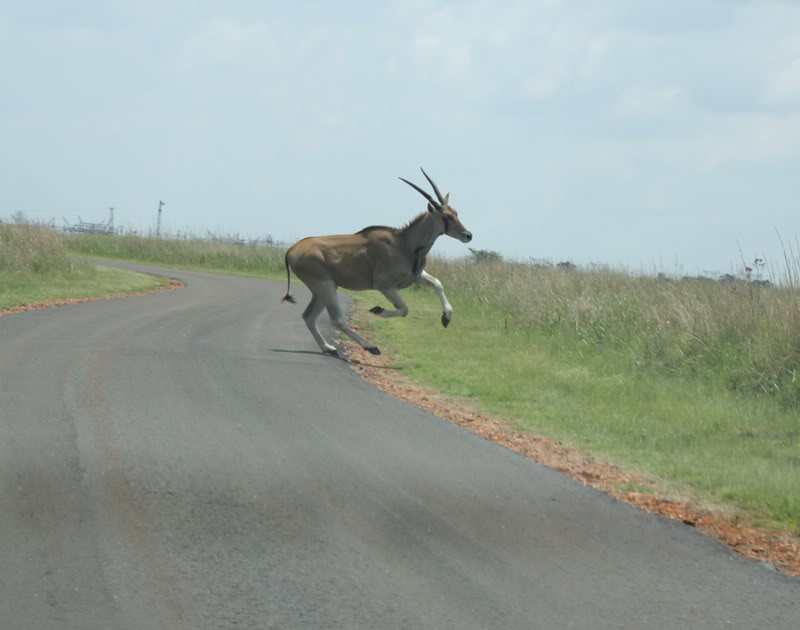 Me : here, here, quickly quickly, take some more.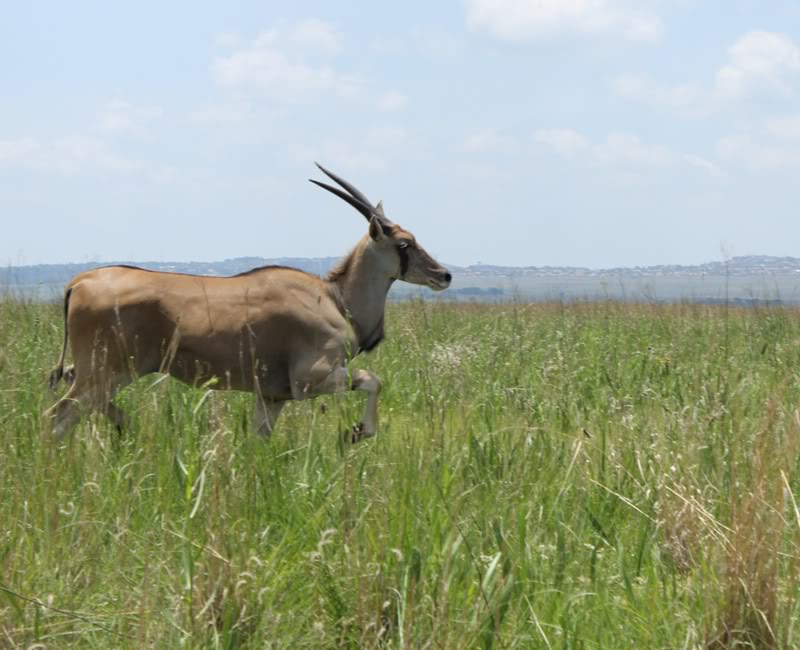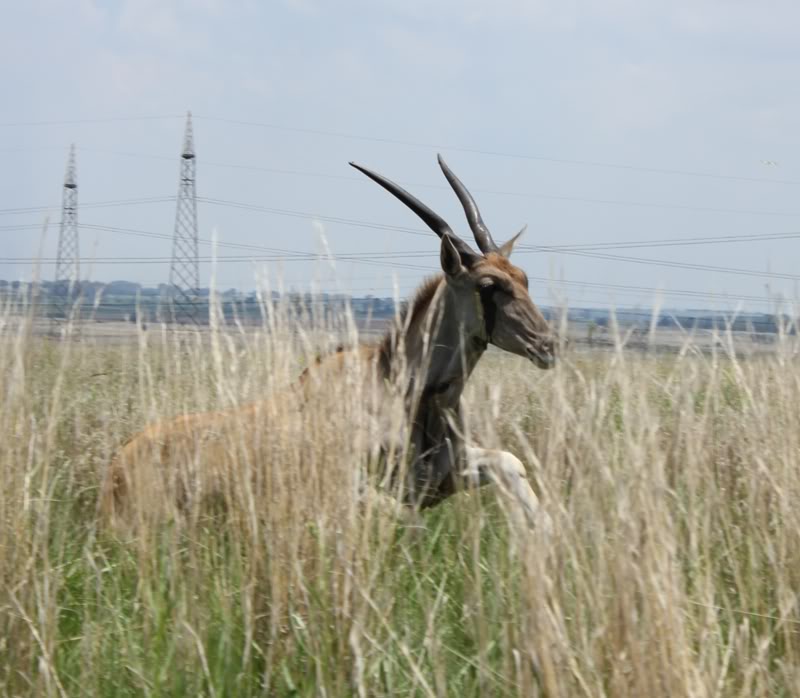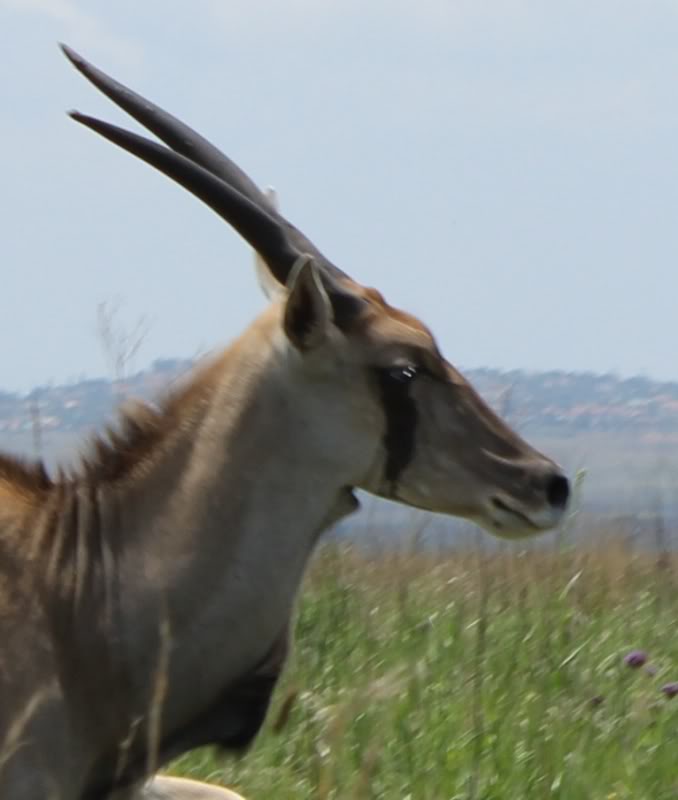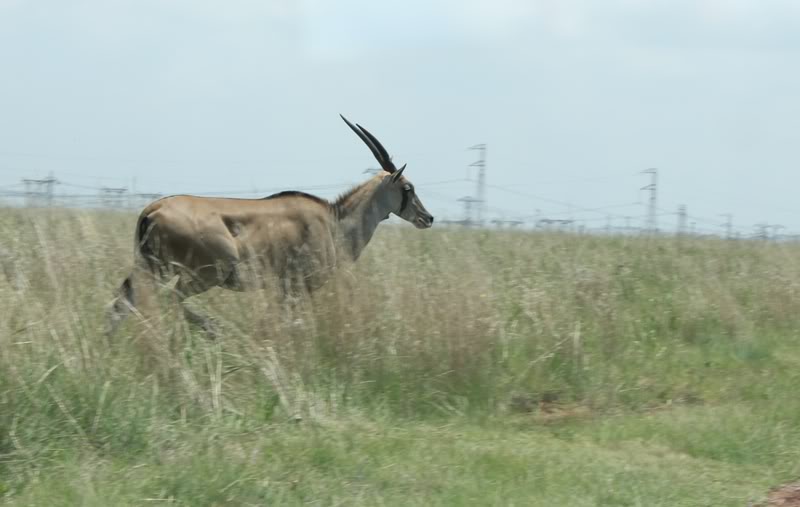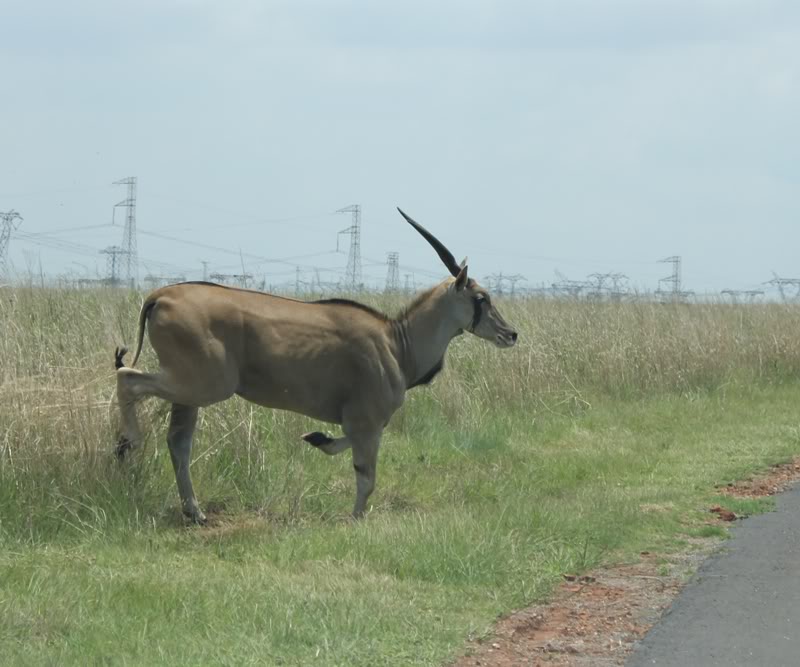 This buck went round and round. I was becoming concerned that it would hurt itself,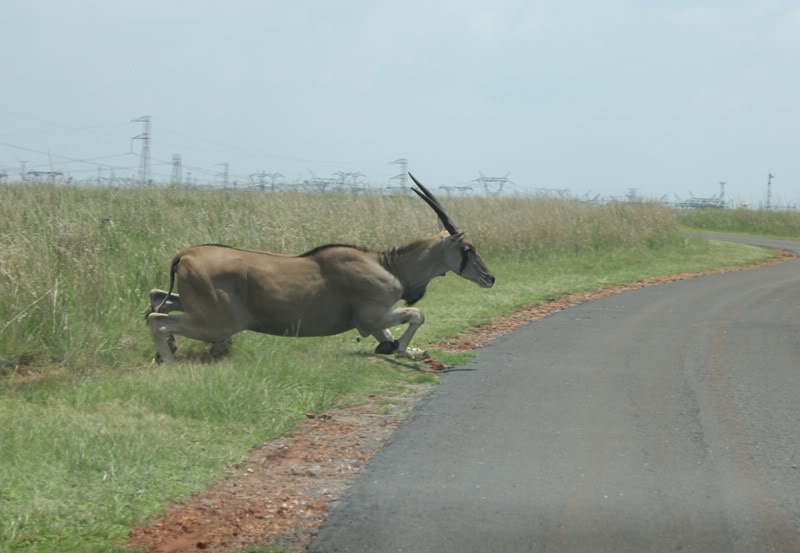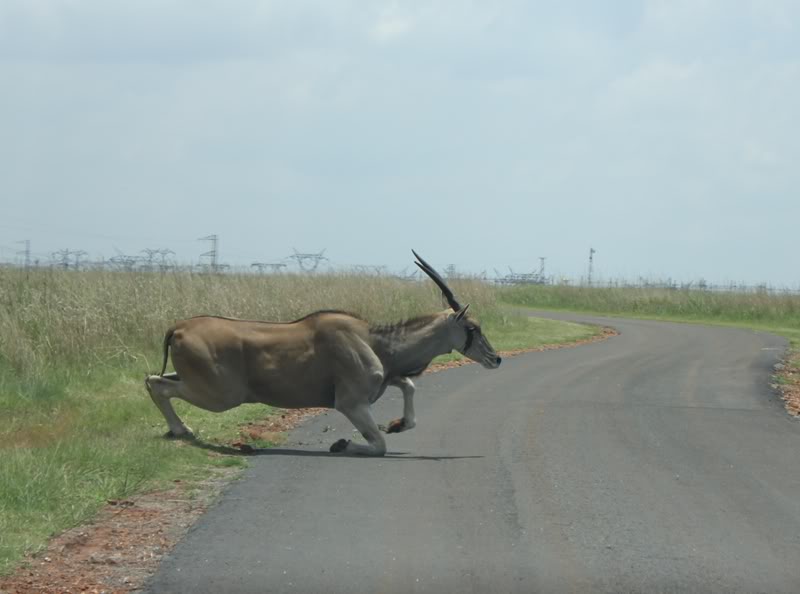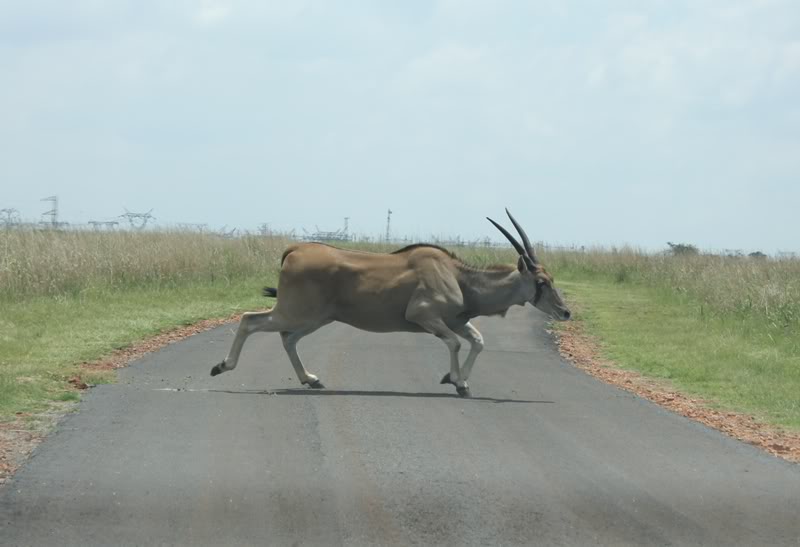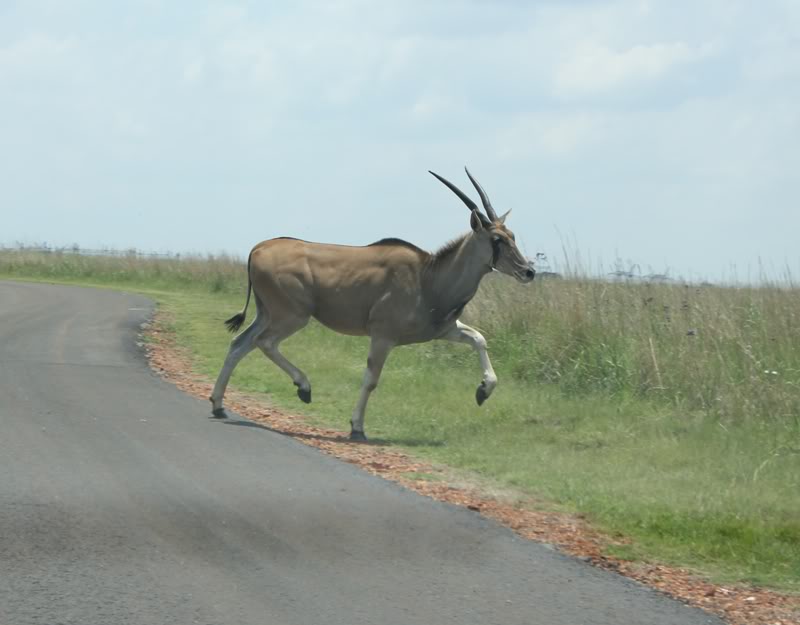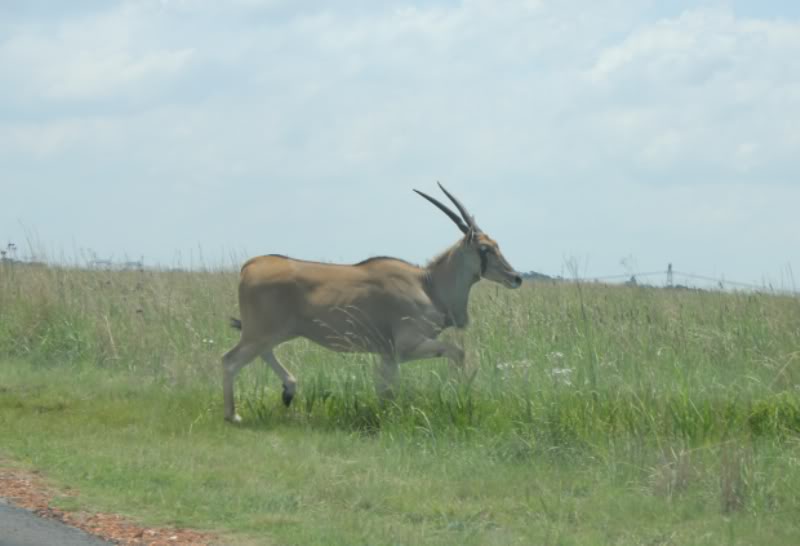 After about six circles I decided to drive off and let him calm down.
I stopped further up and looked back...... and he was still at it. What strange behaviour, yet it added so much excitement.
As you can see on the pics, it gave us full view of the strength of this animal and his muscles and also how solid he was on his little hooves.
This was amazing..... awesome.