We have been looking for them for so long and at last today our patience paid off.
Unfortunately the photos are not too good as they were lying in the shade of a tree and also we were photographing directly into a setting sun and then the clouds came up but we still got what we think is a very good record. There were three of them and we sat with them from 17:00 to 18:30.
Ever so sleepy.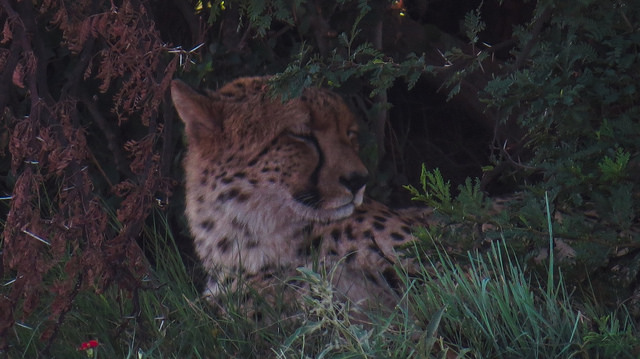 Just starting to wake up.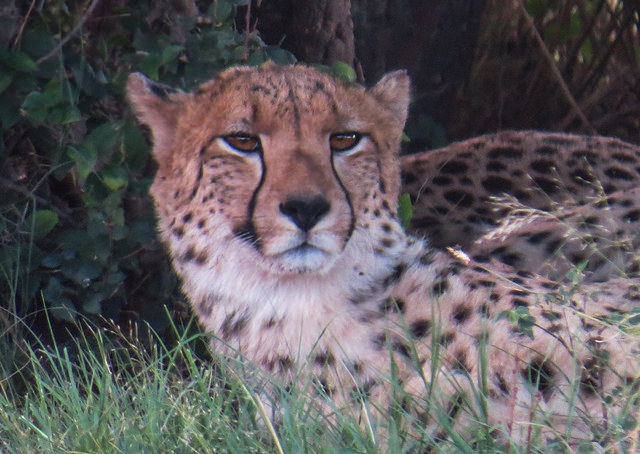 Grooming time.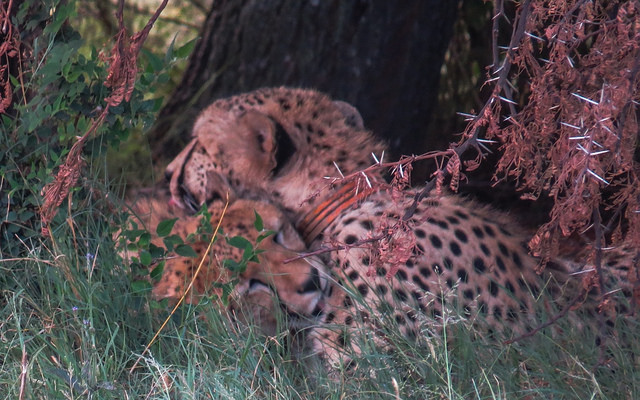 Is that a wildebeest I see in the distance?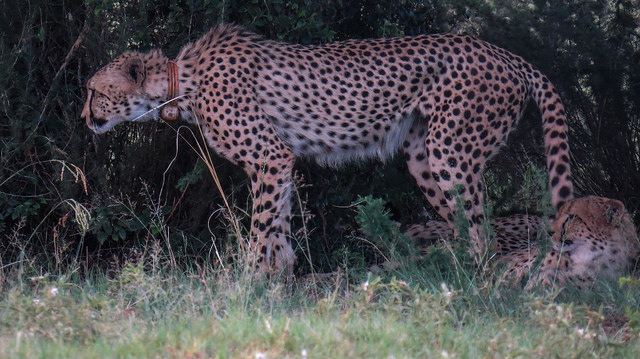 The three of them settling down again.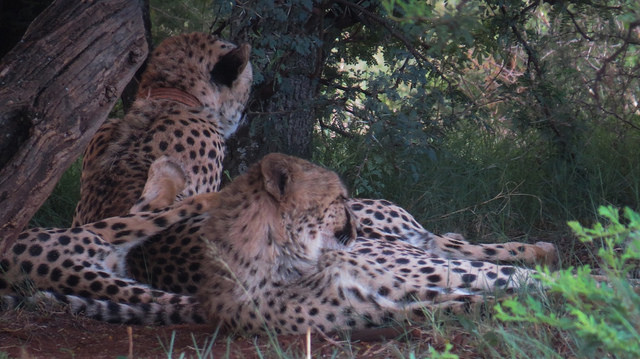 Surveying our kingdom.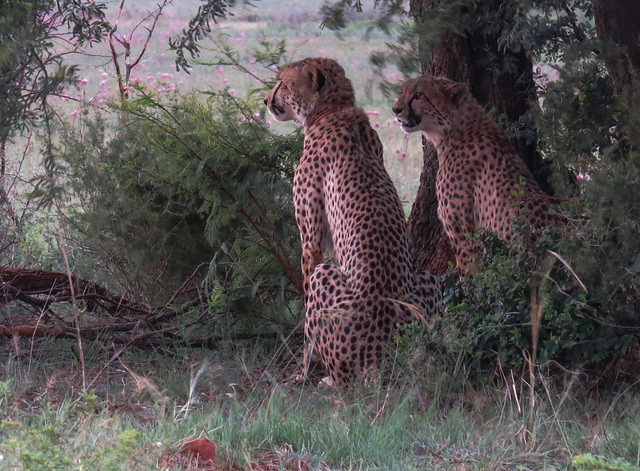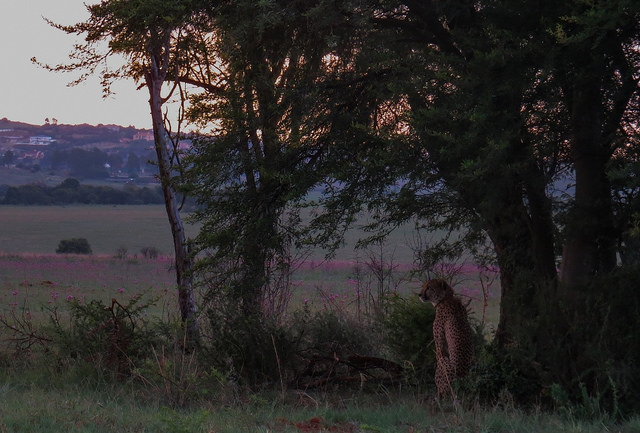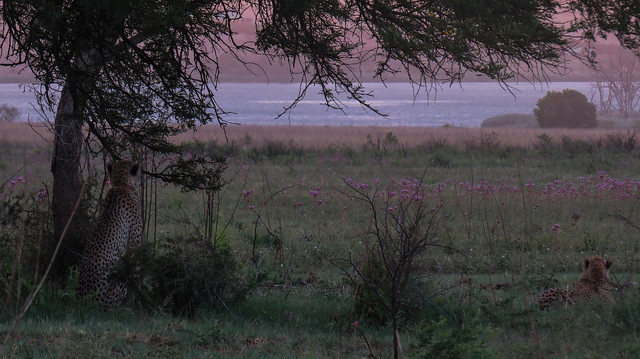 Finally sunset over Rietvlei.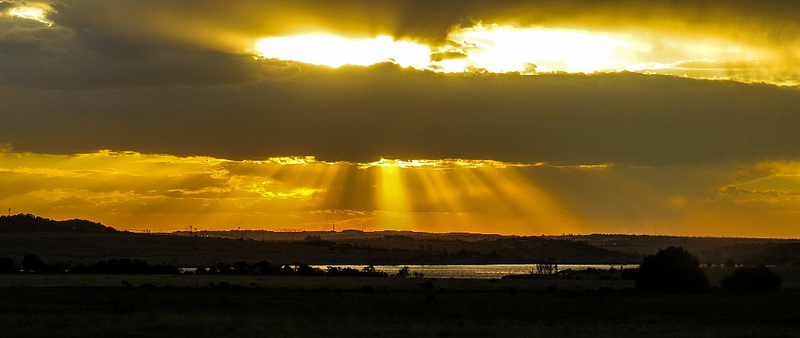 That's all for now folks. Hope you enjoyed our brief TT.