Richprins

Committee Member
Posts: 77167
Joined: Sat May 19, 2012 3:52 pm
Location: NELSPRUIT
nan wrote:buy glasses... it's nearly time



Please check Needs Attention pre-booking: https://africawild-forum.com/viewtopic.php?f=322&t=596
---
All-Nature

Posts: 950
Joined: Wed Nov 13, 2013 5:03 pm
Country: South Africa

So many wonderful

of the little britten


Common Pochard gorgeous


Don't think we get them here



Nan

"Adopt the pace of Nature Her secret is patience"
~ Ralph Waldo Emerson
---
nan

Posts: 35097
Joined: Thu May 31, 2012 9:41 pm
Country: Switzerland
Location: Central Europe
You have Southern Pochard but it seems not the same family
Went again the day before yesterday to the pond... no more Bittern at all

gone maybe
thank you All-Nature

Kgalagadi lover… for ever
---
Mel

Global Moderator
Posts: 32780
Joined: Sat May 19, 2012 12:31 pm
Country: Germany
Location: Wolfsburg, Germany
Lots of cute or hilarious photos, nan! Love the hairdos on the various birds and your captions that go with the bitter...

When did you take most of your photos? The lighting looks really soft

God put me on earth to accomplish a certain amount of things. Right now I'm so far behind that I'll never die.
---
nan

Posts: 35097
Joined: Thu May 31, 2012 9:41 pm
Country: Switzerland
Location: Central Europe
Mel wrote:Lots of cute or hilarious photos, nan! Love the hairdos on the various birds and your captions that go with the bitter...

When did you take most of your photos? The lighting looks really soft
thank you Mel

very early in the morning... 6 to 8, often when the sun is rising

at 5AM not enough light, but I have some like the Beaver

but I stay till 10 or 11AM

Kgalagadi lover… for ever
---
Pumbaa

Posts: 6239
Joined: Wed Jun 06, 2012 8:53 pm
Brilliant sightings, nan,
and awesome shots - Still some lifers there fore me a coupld of them

PuMbAa

Please visit our website: www.photomaniacs.de
---
nan

Posts: 35097
Joined: Thu May 31, 2012 9:41 pm
Country: Switzerland
Location: Central Europe
Pumbaa wrote:Brilliant sightings, nan,

and awesome shots - Still some lifers there fore me a coupld of them
thank you Pumbaa

Kgalagadi lover… for ever
---
nan

Posts: 35097
Joined: Thu May 31, 2012 9:41 pm
Country: Switzerland
Location: Central Europe
time to continue... what a work... and no time


Outing 26+27+29.7.2016
temporarily closed... the Beaver made some "little wood", must cut down a big tree

only one day, but a lot of noise

Kingfisher... a good one

lekker
Kgalagadi lover… for ever
---
nan

Posts: 35097
Joined: Thu May 31, 2012 9:41 pm
Country: Switzerland
Location: Central Europe
flower
panorama in front of the hide
Woodpecker
Rhagonycha fulva-cantharidés
Kgalagadi lover… for ever
---
nan

Posts: 35097
Joined: Thu May 31, 2012 9:41 pm
Country: Switzerland
Location: Central Europe
sorry miss one


Outing 18+21.7.2017
Barn Swallow before departure

Large skipper
Pyrrhocoris apterus
Meadow brown
Rhagonycha fulva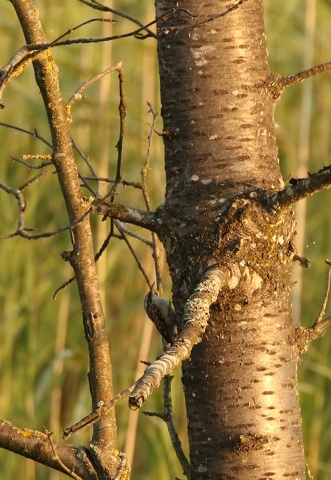 Short-toed Treecreeper, a liffer at the hide
Common Kingfisher, no need to go to the hairdresser... big enough comb

Red-crested Pochard, dont' touch at my little ones
Kgalagadi lover… for ever
---