Day 4, Tuesday 5th Oct., Olifants
It rained quite heavily during the night but we awoke to bright sunshine. Our plan for the day was to head down the S90 and S41, get onto the S100 and then make our way to Timbavati for brunch. We left camp as the gates opened and then decided to rather stick to the H1-4, thinking that after the rain we might find some cats on the tar.......BINGO! :P About 13kms out of camp we saw a few cars spread out on the road......16 lions on the side of the road!!! z0z They were all fairly young, having a bit of fun in the grass – jumping on each other, biting tails. We were with them for about 10 mins before they started to cross the road in dribs and drabs.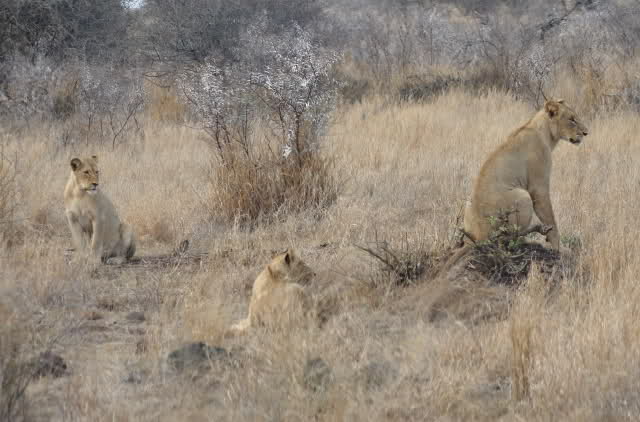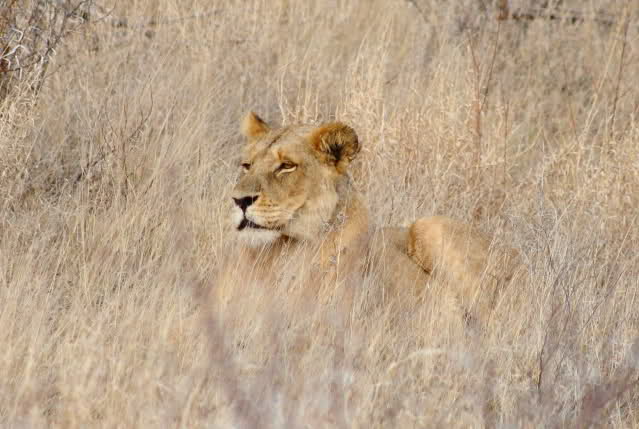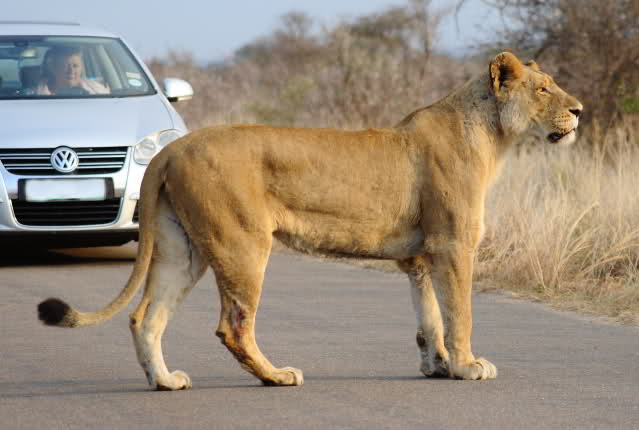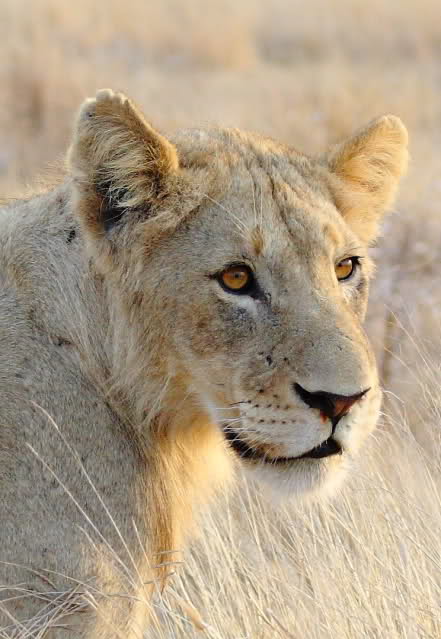 This one couldn't take her eyes off the Brat (maybe she also thought he was handsome :lol: )....see how she's had the end of her tail bitten off.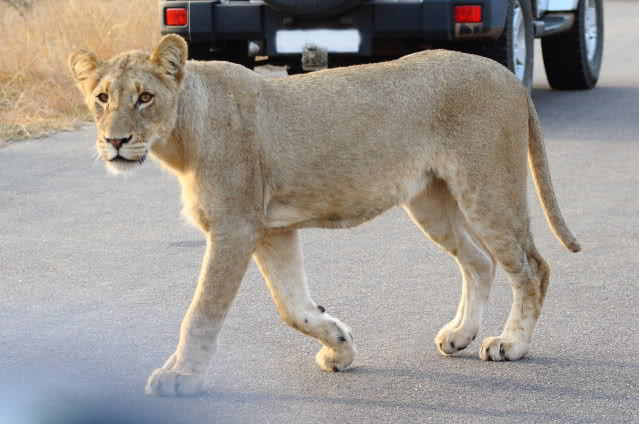 Still staring at the Brat, who closed his window very quickly!!!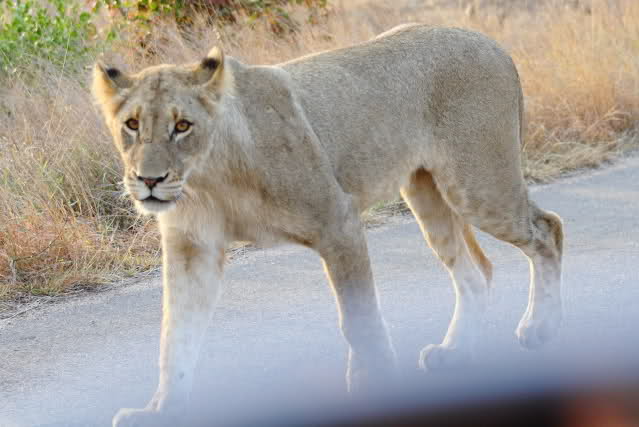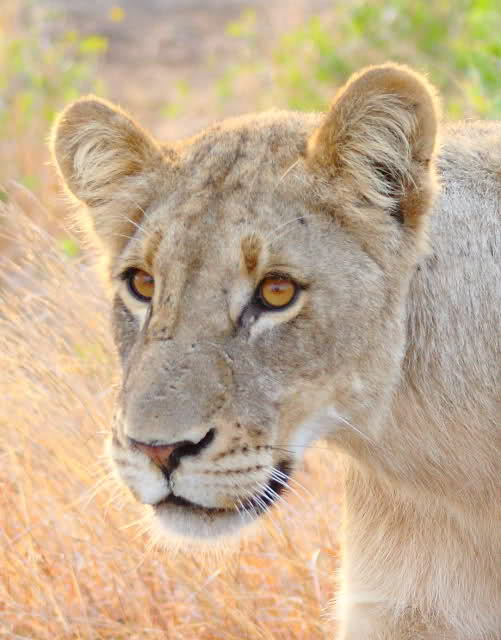 There were a number of cars now but no traffic jam as the lions were quite spread out so there was plenty of room for everyone to find a good spot. You can see another one on the road further on.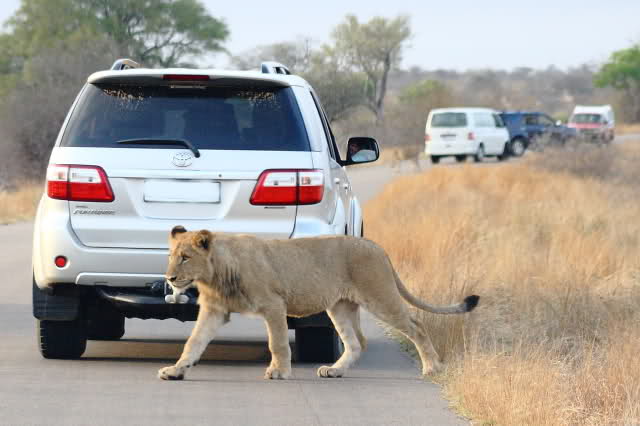 And I suppose this is how tails get bitten off. :roll: :lol: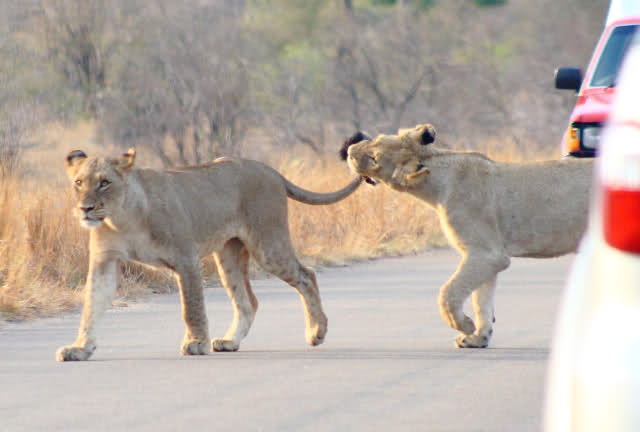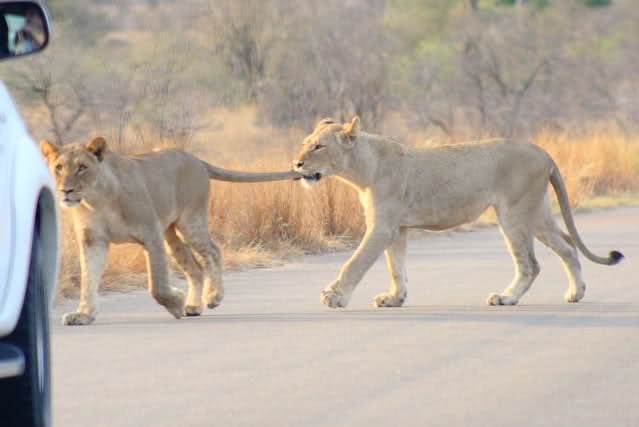 They eventually all disappeared into the bush and we moved on, feeling sorry for the people who were just arriving, but very pleased with ourselves for changing our planned route....what a fantastic start!!!

/ Within minutes of leaving the lions, the sun disappeared behind heavy clouds which seemed to appear out of nowhere and the wind started to pick up. Not my favourite weather in Kruger! :?
A bit of a brain teaser:
Before we had reached the lions a couple of cars had overtaken us at quite a speed, so we presumed that someone had radioed or phoned them about the lions. We asked one of them and it turned out that they didn't know about the lions and they had come from Letaba and had been "moving it"!! What speed had they been doing to reach the lions before us and we had come from Olifants !!!