Here are some photos of a chalet (CH 2) at Nossob.
As you can see in one of the photos it's unit 9a.
This unit faces the 'main road' that staff use to get to their homes
and the camp site, but that is a bit further away.
If you book a CH 2, try to avoid the 'B' units as they appearantly
don't have a window in the bedroom.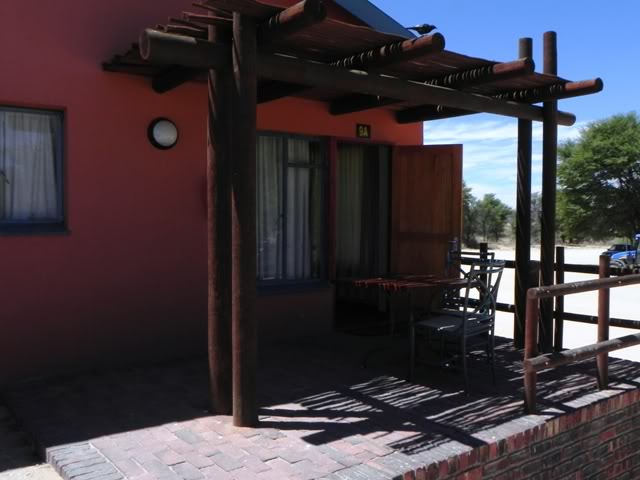 The patio.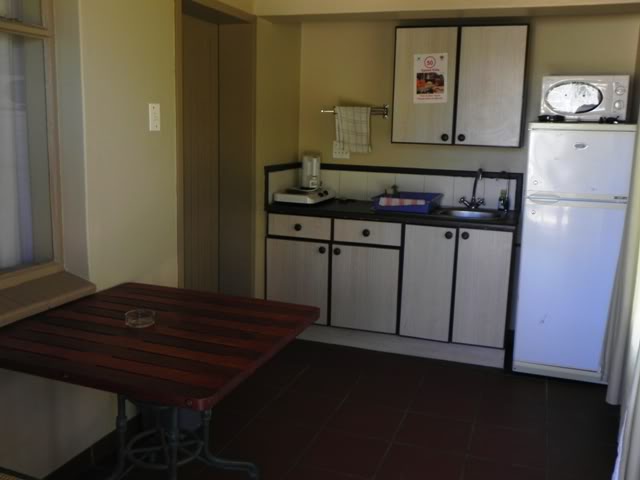 The kitchen is equipped with two hotplates, a fridge freezer, a microwave and an electric kettle.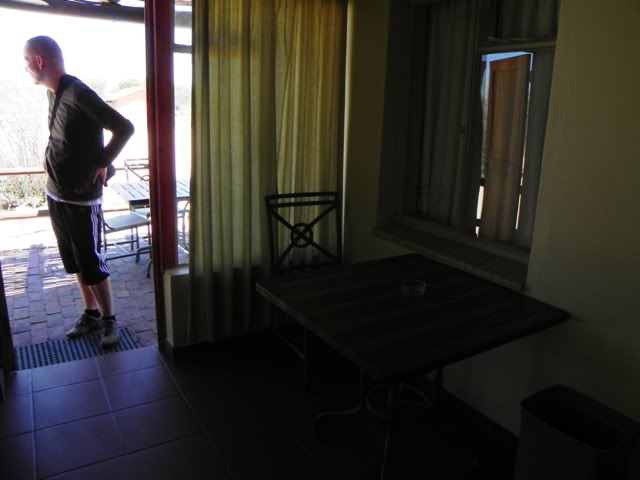 The kitchen table with only one chair. Chair seem to be scarce at Nossob. Originally there were
two inside and two ouside, I think.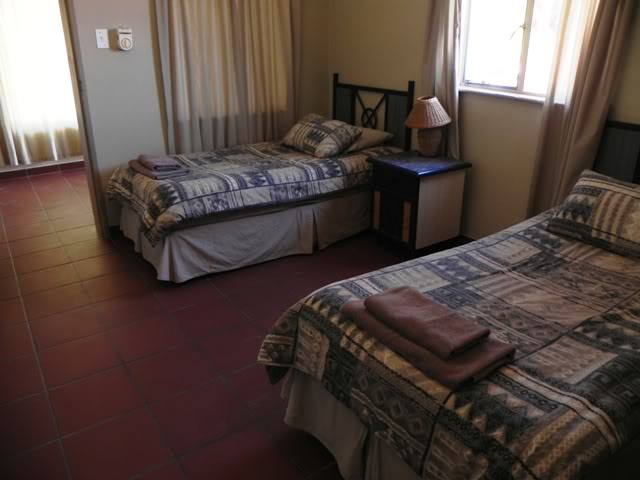 The bedroom with window.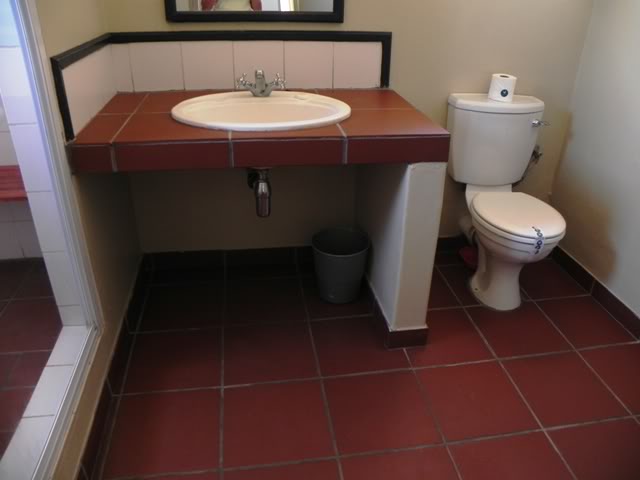 Bathroom with sink and toilet.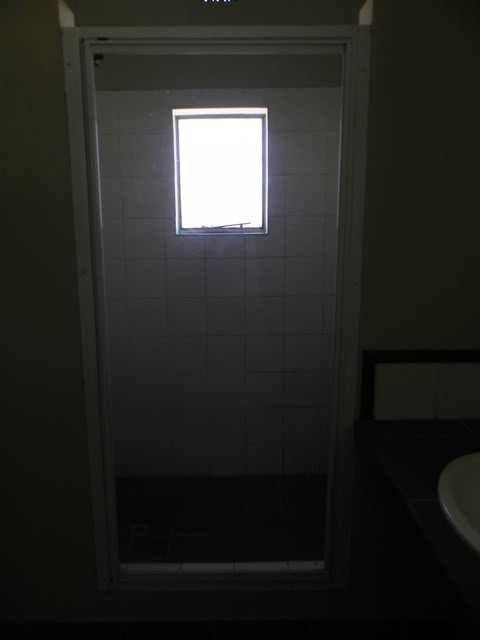 The shower in the bathroom.
I personally am not too fond of Nossob. I prefer the wilderness camps as they are
quieter. But Nossob makes a convenient stop if you head north for Grootkolk or Gharagab.
Also, there is a shop where you can get some cold drinks (non-alcoholic as well as beer and wine).
Fresh food like potato, onions etc. are hard to come by. But every time we where there, the fridge
was filled with eggs and cheese. The shop also has tinned food like vegs and corned beef or tuna.
There is also some frozen meat and wors available, but the selection is rather small. The shop is not
open roughly between 1 and 3 pm (Sorry, I don't recall the exact opening times anymore).
Also, there is a petrol station which is open all day through, but closes at around 18.30 pm.
Power is supposed to be cut off between 9.30 pm and 5.00 am each night,
but on all our stays it was more like 5.30 am before the generator was switched on again.
Nossob has a hide that can be visited any time of the day or night (if you're brave enough

)