Day 9 24th April 2014
We left Harare about 6am. We said our farewells with promises of a longer visit next time.
Our friend lead us onto the Kariba road. We were back to the many trucks on their way to Zambia.
Just outside of Harare there was a sad sight in the middle of the road. A massive python had been run over
and was curled up dead in the middle of the road.


Along the way were these silos - empty and with long grass all around them. What a waste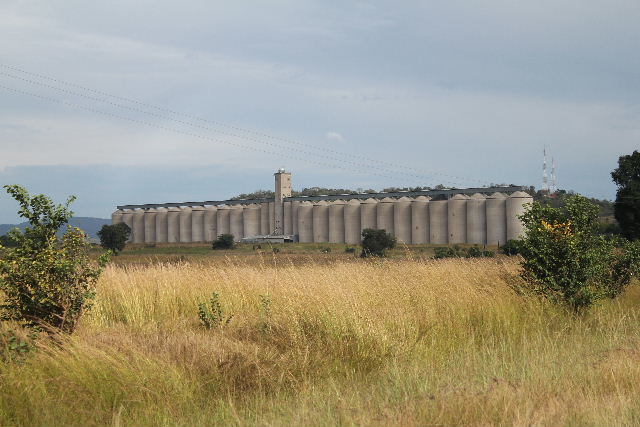 As we got nearer to the Kariba turn off many locals were selling fishing worms on the side of the road - we didn't
stop to buy this time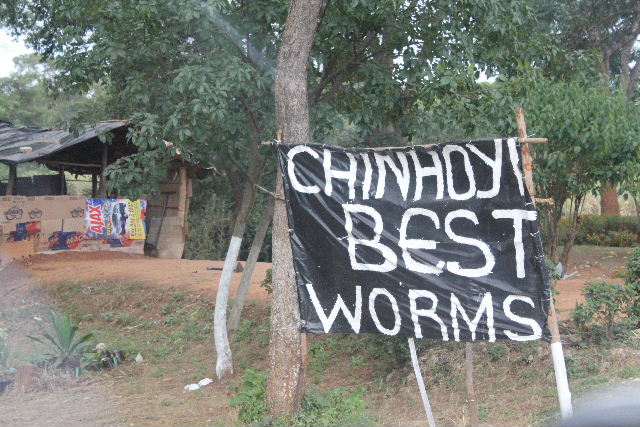 Makuti was the last place to get fuel before going down the escarpment to Mana Pools. Some interesting distances
listed here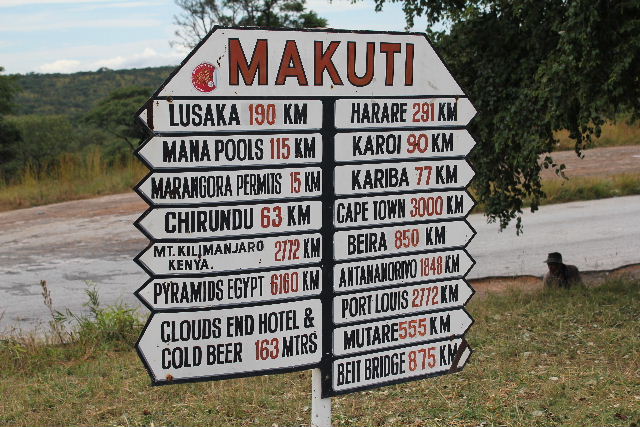 The National parks offices where you must collect a permit to go into Mana. If you get to the turn off at the bottom
of the escarpment without the permit you get turned back, likewise if you arrive after 3pm as it is deemed to
late to get to the campsite before dark.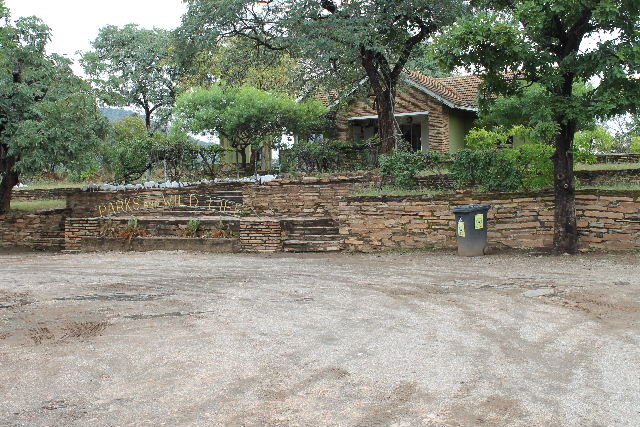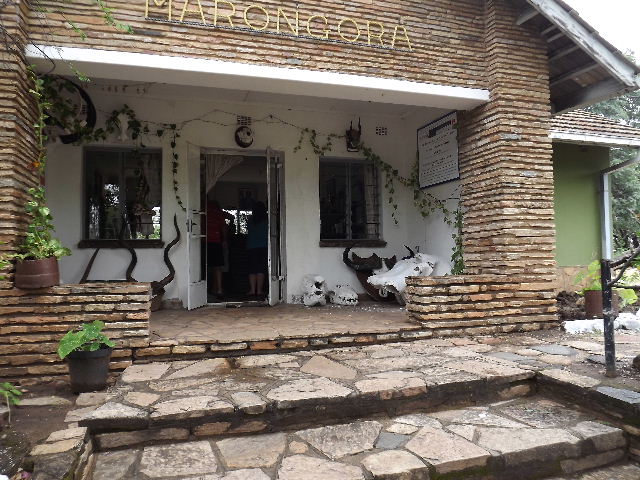 The fuel pumps at the offices are no longer in operation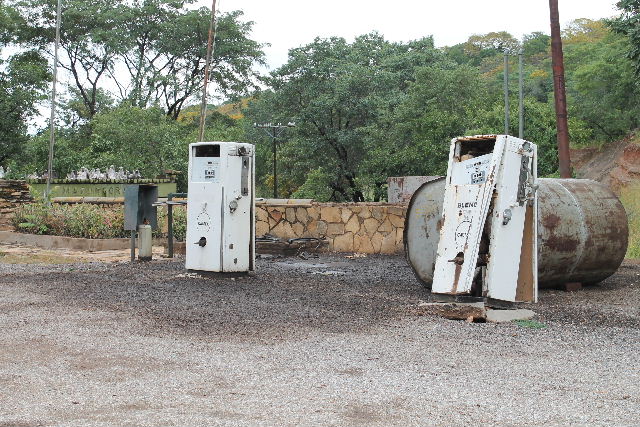 Looking down onto the Zambesi valley. Some of the trees are starting to get their autumn colours.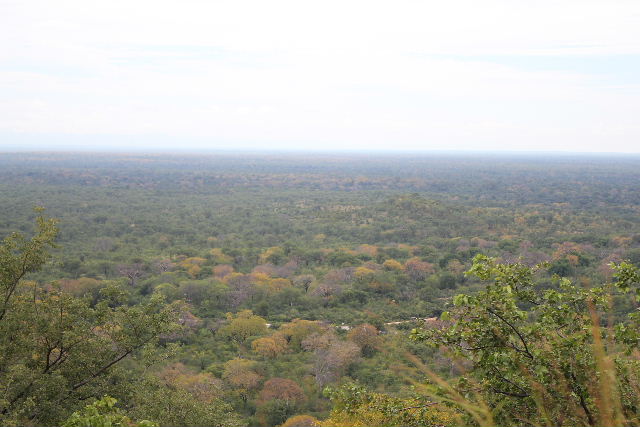 At the turn off to Mana Pools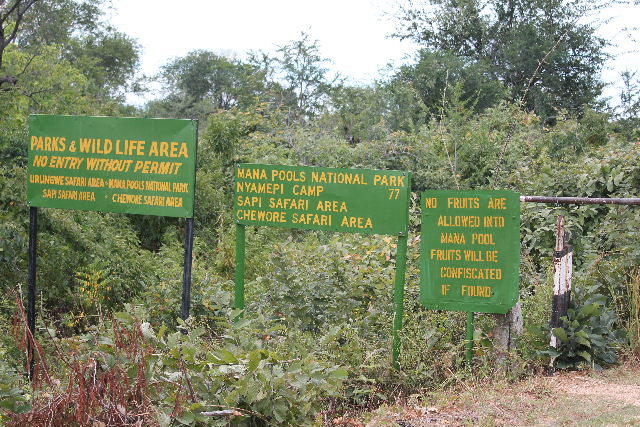 Some of the baobabs along and in the middle of the road.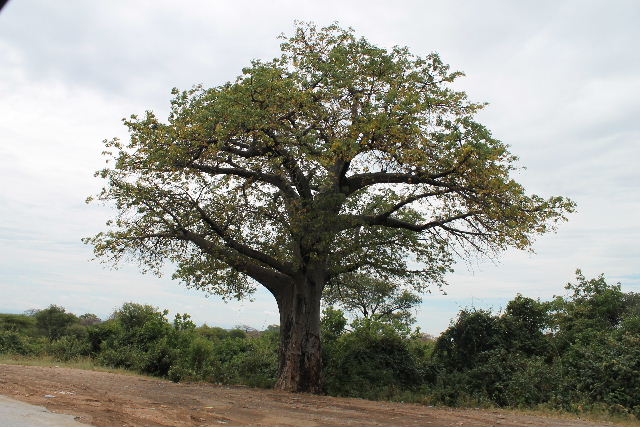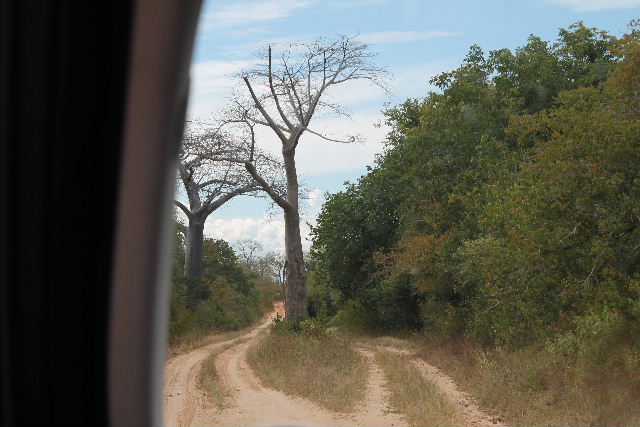 The reception offices at Mana.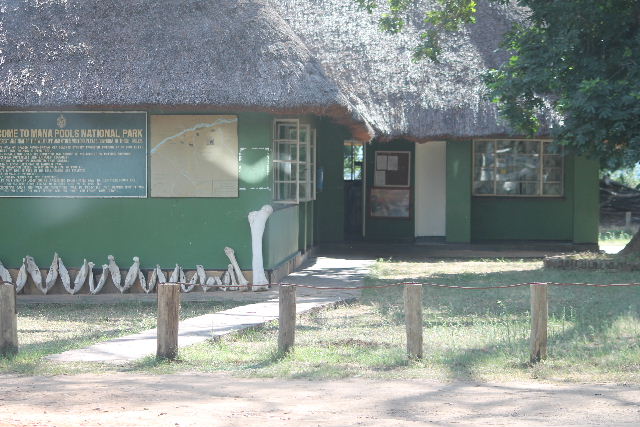 and at last - the mighty Zambesi river. This has been on my bucket list for many many years. The river is truely
beautiful and extremely wide at this point. Further down it breaks up into smaller channels.