dozo

Posts: 5
Joined: Thu Oct 17, 2013 11:10 am
Country: south africa
Well done Sprocky
Thanks for a great breakfast
dozo and Dodi

---
Sprocky

Posts: 8291
Joined: Sat May 19, 2012 12:29 pm
Country: South Africa
Location: Grietjie Private Reserve
Thanks to you dozo and dodi!!

I went and renewed my Wild Card this morning at the gate. When I got home I didn't know what to do until the rugby starts, so I went into the park at midday.

It was stinking hot, we hit 39 deg's this afternoon, but it was worth it.

This ellie either suffered from sunstroke or had one Amarula too any...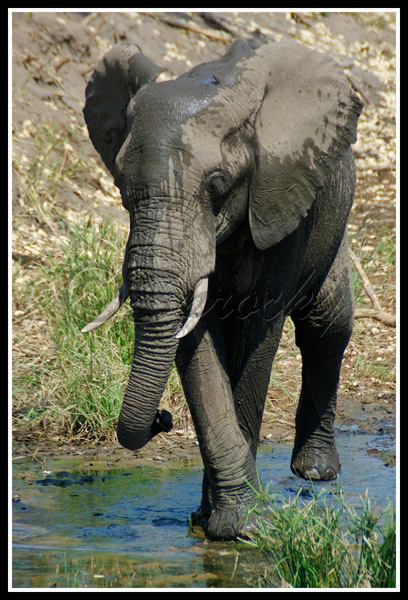 Then I spotted this spotted one stalking Impala. They knew he was there so he had no chance...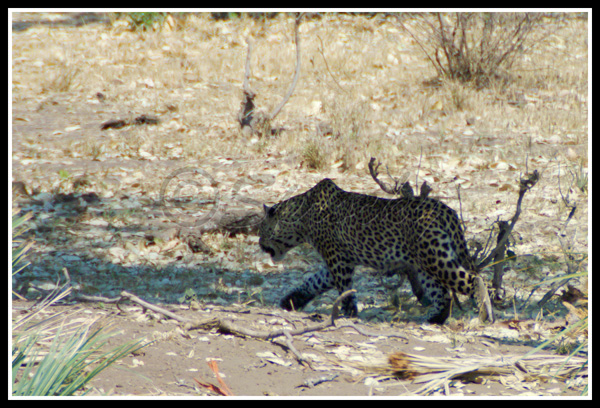 Then yet another Fish eagle posing for me...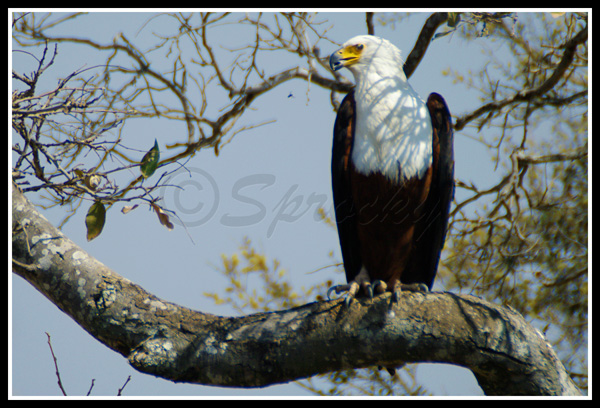 I think this Impala jumped when he caught a glimpse of the Baboon's butt...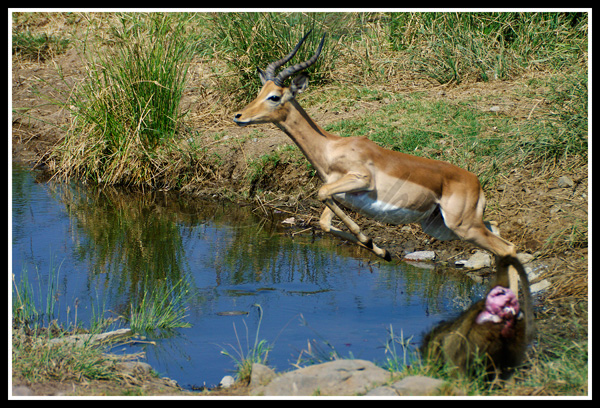 Even these guys were feeling the heat...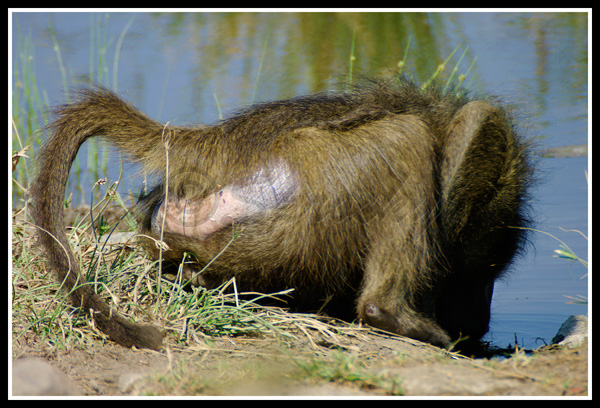 Sometimes it's not until you don't see what you want to see, that you truly open your eyes.
---
Dewi

Posts: 12847
Joined: Fri May 25, 2012 7:38 pm
Location: United Kingdom
Great pics Sprocky.

Love the Leopard stalking.

Dewi
What is the good of having a nice house without a decent planet to put it on?
(
H D Thoreau
)
---
Richprins

Committee Member
Posts: 77254
Joined: Sat May 19, 2012 3:52 pm
Location: NELSPRUIT
Sprocky wrote:
I would also be down if I had a copyright sign on my butt!

Please check Needs Attention pre-booking: https://africawild-forum.com/viewtopic.php?f=322&t=596
---
Flutterby

Site Admin
Posts: 49040
Joined: Sat May 19, 2012 12:28 pm
Country: South Africa
Location: Gauteng, South Africa


Great sightings for such a short visit!!

---
nan

Posts: 35101
Joined: Thu May 31, 2012 9:41 pm
Country: Switzerland
Location: Central Europe
all the chance Sprocky... all the chances



magnificent pictures


my prefered -O the trade mark Baboon



Last edited by
nan
on Sat Sep 01, 2012 7:24 pm, edited 1 time in total.
Kgalagadi lover… for ever
---
steamtrainfan

Posts: 3262
Joined: Wed Jun 06, 2012 9:17 pm
Oh how lucky you are to be able to spend a few minutes in the Park before the rugby and still get shots like these. Wish there was green face smiley.
Faith is the bird that feels the light while the dawn is still dark. Author unknown.
---
harrys

Posts: 14539
Joined: Fri Jun 01, 2012 5:37 am
Country: South Africa
Location: Boksburg
Great pics sprocky


, beautifull Leopard


. The poor Impala is going to have nightmares after that sight



KNP: Shingwedzi: 20 to 25 February 2021
---
dup

Posts: 697
Joined: Fri Jun 01, 2012 4:14 pm
Location: Nelspruit
Nice and thanks Sprock's

Stop buying frackers products,now !!!
Biyamiti camp-Nov 2017- with family and friends
---
PRWIN

Posts: 2115
Joined: Fri Jun 01, 2012 7:38 am
Sprocky




http://prwinnan.wix.com/prwinnan-photography
---