Have to rush it Flutters, I don't want to be branded with the same iron as RP.

The heat was a bit rough, but things changed...
Shingwedzi Day 4
17 December 2013
This mornings plan was to do a long drive as the rain had cooled the area down very well. The sky was still very overcast with low cloud and quite dark. After grabbing a few take away toasted sarmies we set sail along the S50. The vegetation in the area around Kanniedood was very dense and the dam had a fair amount of water in it. Thinking that we would see a lot more game in the cool weather also proved to be a myth. I have no idea where the animals vanished to, all that was seen was the regular Impies and then a few Crocs and Hippos in the distance at the water. The sightings continued in this manner all the way along the S50. When we turned right onto the S143 (Tropic of Capricorn) I expected to see much more. The reality was even worse, all that we saw along the entire S143 was a few Elephant on the horizon, even at Tihogonyeni there was absolutely nothing, not even Impala or Zebra, in fact not a single mammal. Luckily there were a few flocks of birds that kept us busy along the S143. There were hundreds of them, I have them as a mix of Amur Falcons and Red-footed Falcons. It was amazing to see, birds perched on the road and in trees and bushes alongside the road, as soon as we approached they would fly off and form huge flocks in the air flying in different patterns yet maintaining in a set area. I tried to get pics of them, not very good but here they are...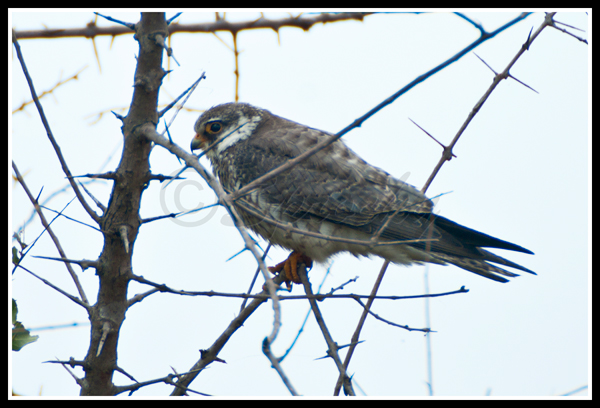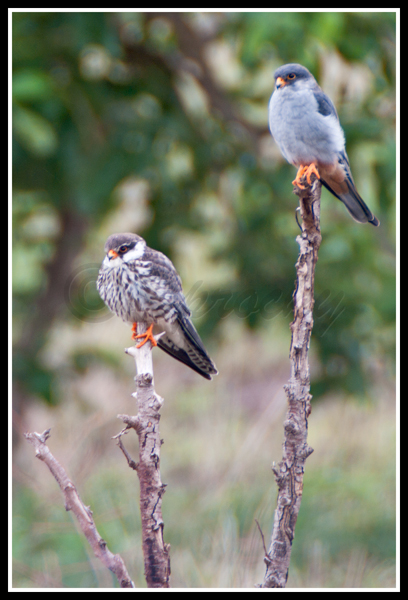 This is a small section of the one aerial flock while flying randomly yet keeping together as a flock...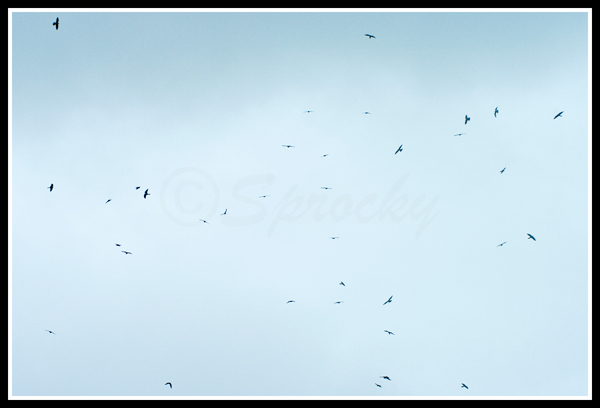 During this time the rain was falling lightly for a few minutes and then stopping again, only to start again every 10 to 15 minutes. We then turned right on the S144 (Old Main Road) and headed north. Still nothing to be seen so we made our way back to camp, only arriving there just before 16h00. The rain held off and afforded us time to enjoy yet another braai.
The drive home next...