Bushcraft

Committee Member
Posts: 13951
Joined: Sat May 19, 2012 2:59 pm
Location: KZN, South Africa
Great pics again Sprocky


---
pooky

Posts: 2276
Joined: Thu May 31, 2012 7:54 pm
Country: S.Africa
Location: Elgin
Sprocky super pics - love the giraffe



Satara 30 Sept - 7 Oct
Botswana June/July 2018
---
BunnyHugger
Some really good pics and nice thread Sprockets.


---
lowveldboy

Posts: 427
Joined: Thu May 31, 2012 10:40 pm
Country: South Africa
Hey Bud, just caught up again and must say AWESOMENESS!!!!


I would feel more optimistic of a bright future for man if he spent less time proving that he can outwit nature and more time tasting her sweetness and respecting her seniority - EB White
---
Lisbeth

Global Moderator
Posts: 64121
Joined: Sat May 19, 2012 12:31 pm
Country: Switzerland
Location: Lugano
Nice croc

"Education is the most powerful weapon which you can use to change the world." Nelson Mandela
The desire for equality must never exceed the demands of knowledge
---
Poplap

Posts: 1988
Joined: Thu May 24, 2012 10:53 pm
Location: Daar waar die bobbejane hul borshare kam...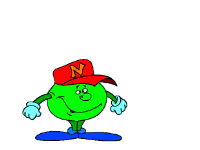 Sprocks!
I haven't popped in for ages so I had an eye-feast tonight. What can one say of your photos that have not been said before?

I like all your photos, but will highlight a few: the SSJ (still on my wish list for KNP), AHHawk and in flight (sigh), the snake kill (

and poor frog, but so brilliantly captured on film



), grrrrrr for the spiders


, your last thick-knee has an evil look


, sand-bathing elephant (stoepid, ain't he, for purging the vacuum cleaner over this head

)?, your two klippies and then the klippie that got caught with his hand in the cookie jar



, the recent croc and the PSO.


for the baby elephant.(I hope he/she recovers soon, and if not, dies soon). Happy that it solves your LO's fears in a way. Mine is also handling elephant encounters a bit better after our latest visit.

Thanks for taking the time and effort to share your sightings and great pics with us.




"Two things are infinite: the universe and human stupidity; and I'm not sure about the universe."
― Albert Einstein
---
Sprocky

Posts: 8295
Joined: Sat May 19, 2012 12:29 pm
Country: South Africa
Location: Grietjie Private Reserve
Thanks once again to all of you for the comments.

This morning was time to get in again. The sightings weren't the best'
A croc at Sable Dam...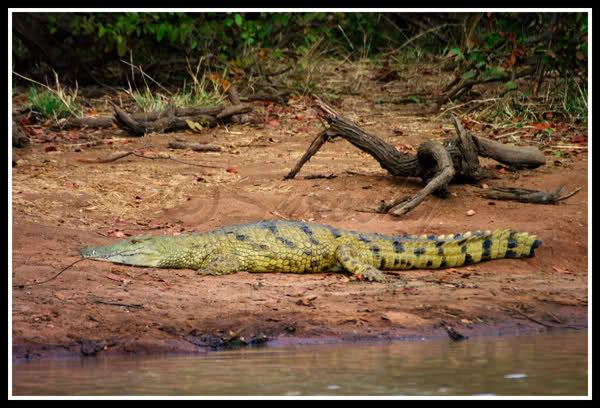 This Impala ewe had her ears fixed on something.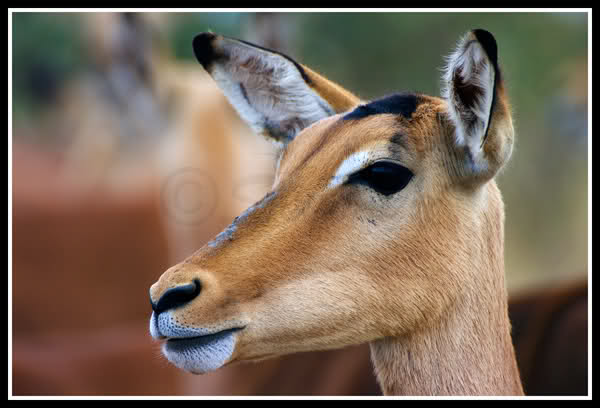 A Tawny as it was getting out of ground effect.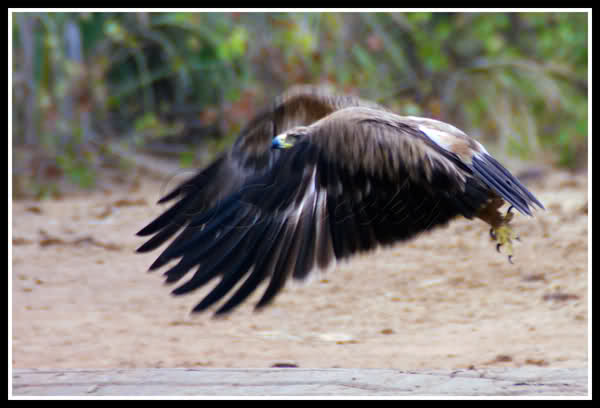 A short flight and landed in this tree.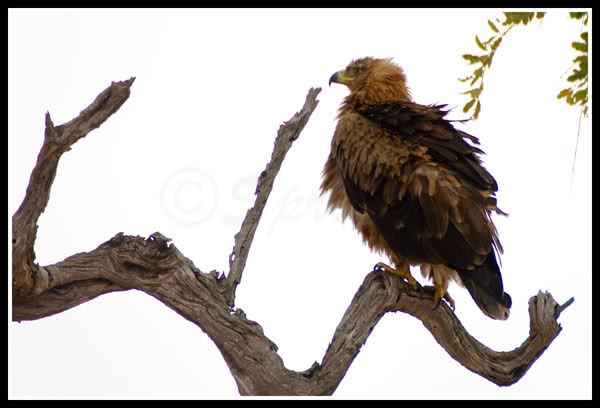 And then my sighting of the day, this little critter...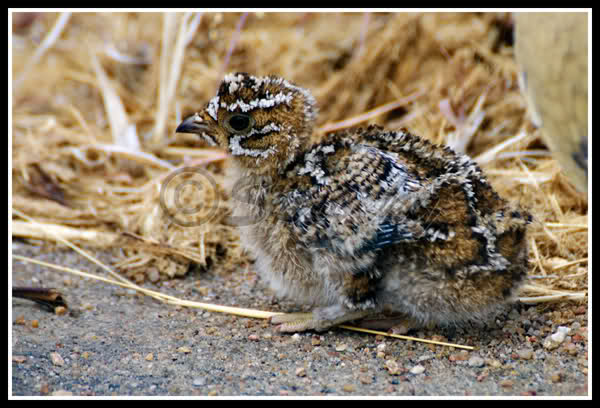 Here he is with mom and dad Sandgrouse.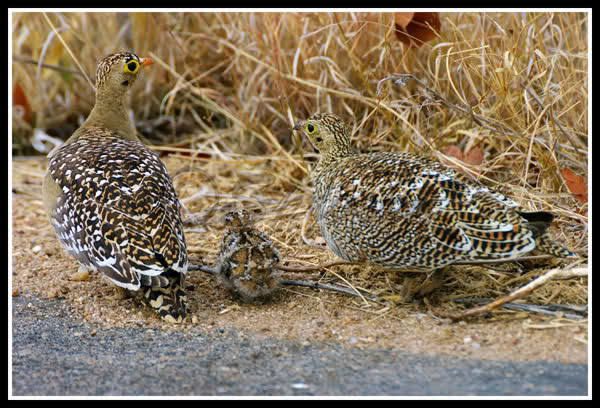 Sometimes it's not until you don't see what you want to see, that you truly open your eyes.
---
Dewi

Posts: 12847
Joined: Fri May 25, 2012 7:38 pm
Location: United Kingdom
Excellent as usual Sprocky.

Love the movement in the Tawny pic and the cryptic colours of the Sandgrouse chick.

Dewi
What is the good of having a nice house without a decent planet to put it on?
(
H D Thoreau
)
---
Toko

Posts: 34047
Joined: Sat May 19, 2012 12:29 pm
Country: -
The little critter is cute



Lovely shot of the little beauty

and even the croc looks very greeeen

---
Amoli

Posts: 6545
Joined: Fri Jun 01, 2012 4:30 am
Country: South Africa
Location: Kempton Park
Beautiful shots Sprocky -

That croc is about as green as I am.... -O
Love the painted chic and parents Sandgrouse...
Pretoriuskop
Satara
Shingwedzi
20-30 Dec 2014
---