Fork-marked Sand Snake, Kalahari Sand Snake
Psammophis trinasalis
(Kalaharisandslang, Vurkmerksandslang)
Family: Colubridae. Subfamily: Psammophinae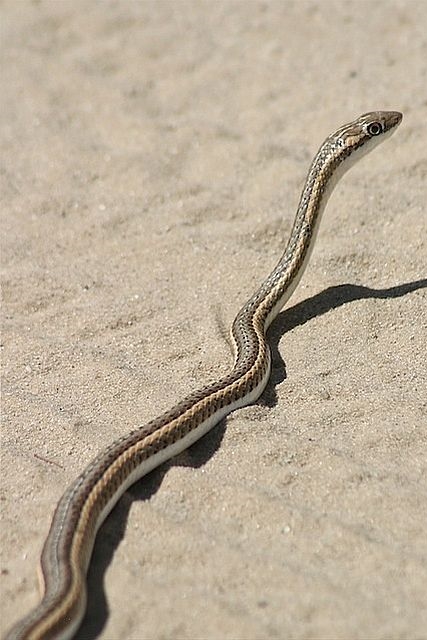 © ExFmem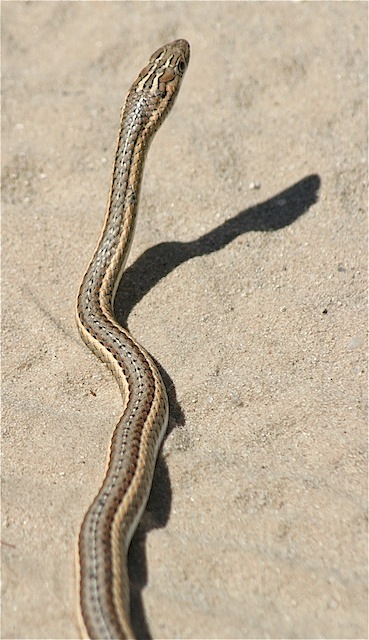 Kgalagadi Transfrontier Park
Size
It grows to an average length of 75 cm and a maximum length of 1.1 m.
Description
A striped sand snake with slender body, moderate to large eyes and round pupils.
Brown above, a fine yellow vertebral line bifurcates just behind the parietal scales on the head of the snake.
A yellow dorsolateral stripe covers scale row 4 and lower half of scale row 5, the upper half being black, this stripe extends forward across the temporal region to the postoculars. The flanks are paler than the back. The labials, lower half of outer dorsal scale row and ends of ventrals are white; there is a yellow median ventral band. Eastern specimens have a dark brown dorsum, whereas those from the arid western regions are light grey-brown above and many specimens from the Etosha National Park lack dorsal markings.
Scalation
17 midbody scale rows; 150-175 ventrals; 84-120 subcaudals (paired), divided anal shield.
Taxonomy
Historically there were 3 races of
P. leightoni
recognized -
leightoni, namibensis
, and
trinasalis
. Broadley (2002) revised the systematics of the genus Psammophis in southern Africa (south of Latitude 12° S). The main changes brought about by this revision were: (i) recognition of
Psammophis trinasali
s and
P. namibensis
as separate species from
P. leightoni
, with which they were formerly regarded as conspecific. But a paper published in 2008 (Molecular Phylogenetics and Evolution) suggested further work on this complex is necessary to investigate the limits of species boundaries. (Addendum: John Marais has confirmed the ID as
P. trinasalis
.)
Distribution
This snake has a wide distribution and occurs in the following areas; the Free State, the Northern Cape, the North West, Limpopo, Botswana and Namibia.
Habitat
Its favoured habitat is Kalahari thornveld.
Behaviour
It has a strictly diurnal lifestyle.
Diet
They eat lizards (particularly skinks and lacertids) and rodents and other snakes. They chew their prey until it succumbs to the venom, then swallow it head first.
Predators
Eaten by birds of prey (particularly Secretarybirds and Snake eagles) and other snakes.
Reproduction
Oviparous (egg-laying).
Venom
Although venomous is not dangerous to man.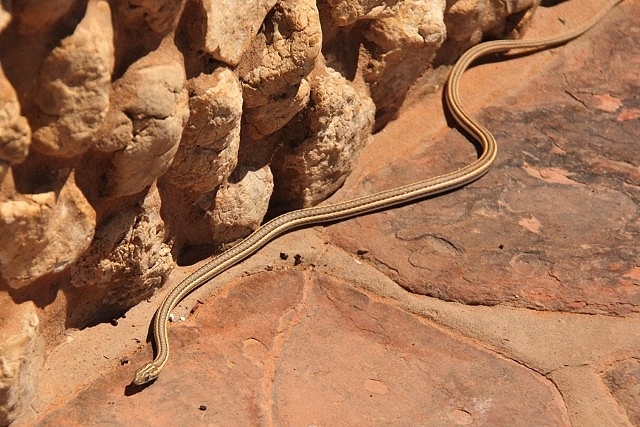 © nan
© nan
Kgalagadi Transfrontier Park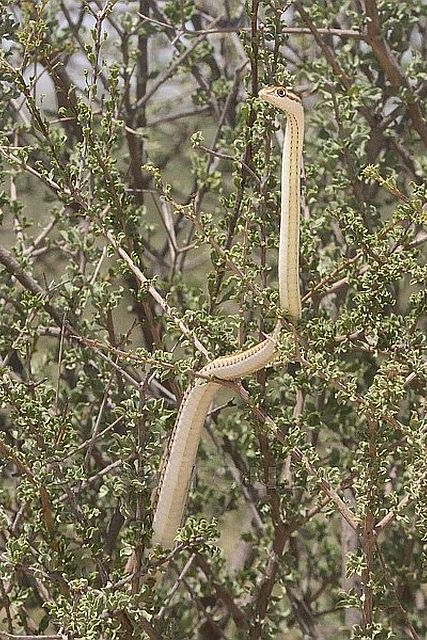 © nan
Kgalagadi Transfrontier Park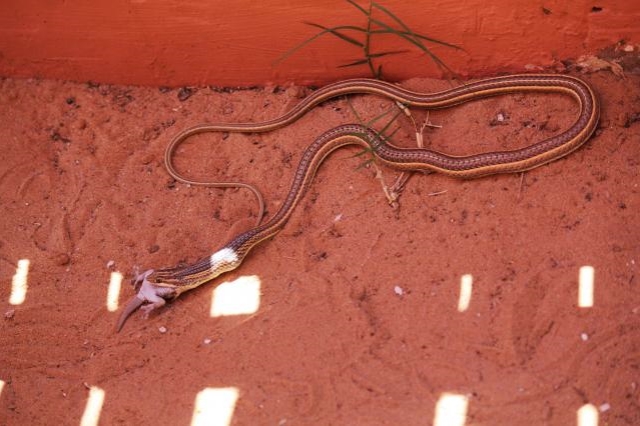 © General Gump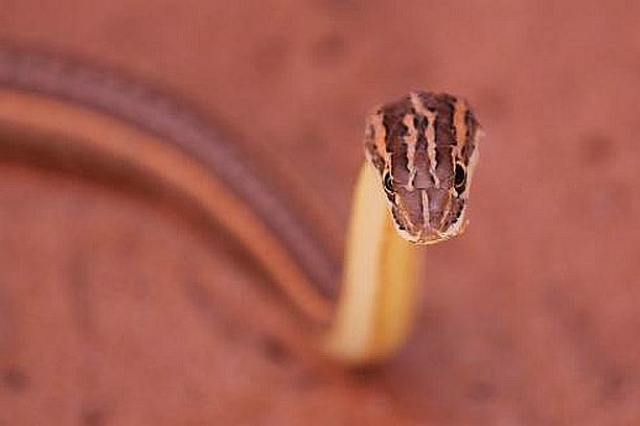 © General Gump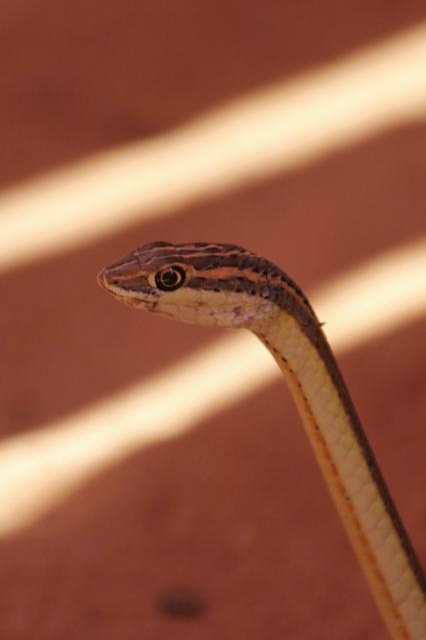 © General Gump
Kgalagadi Transfrontier Park