01 – The tradition continued
First >> A wonderful and healthy 2019 !!
Stories about our last trip to KNP (Oct-Nov 2018)
Out second day in KNP , we were staying in Letaba. Early morning and decision made… we will follow the dirt roads to Olifants.
First the S46 and next turn-off the S93. Just around the first corner and fully un-expected we run into a pack of AWD.
-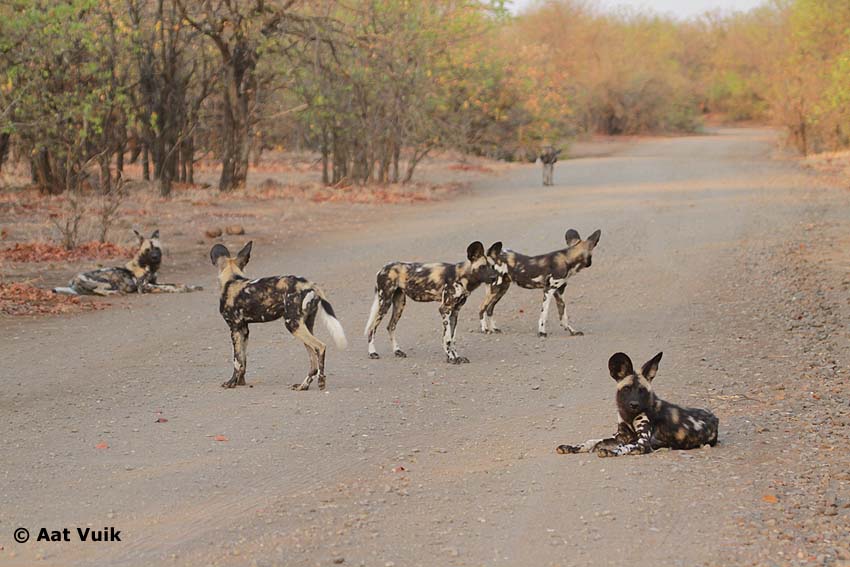 -
A pack of 10. Not bad to start of the day and we could see the dogs were just waking up
-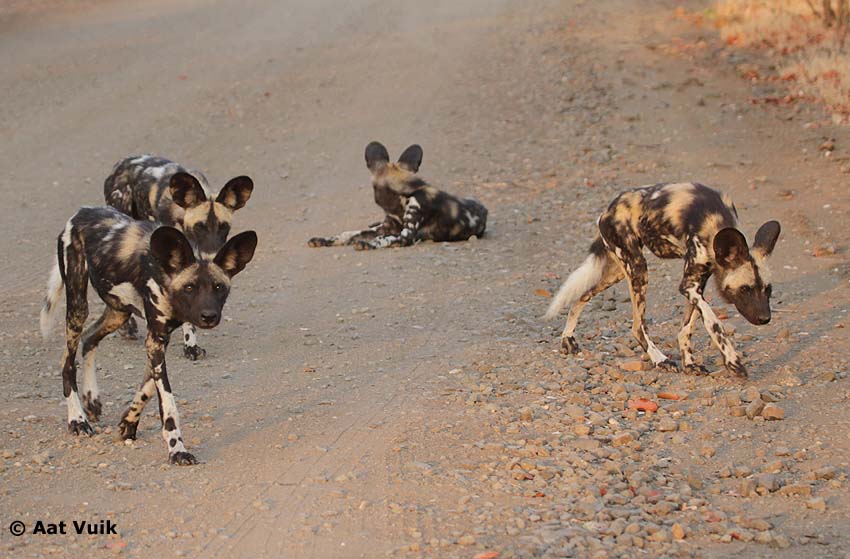 -
We haven't seen the AWD in this area before so great to see them.
-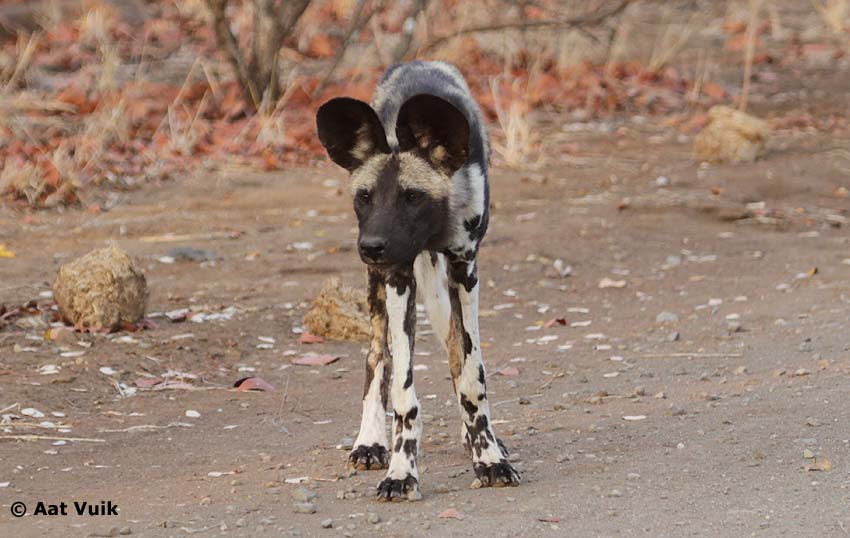 -
It's always funny to see their behavior , socializing and always busy !
-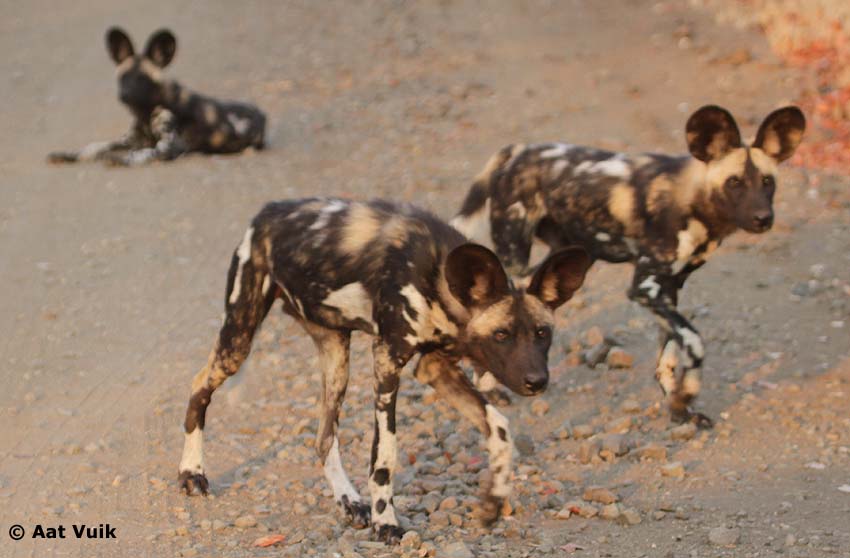 -
And
-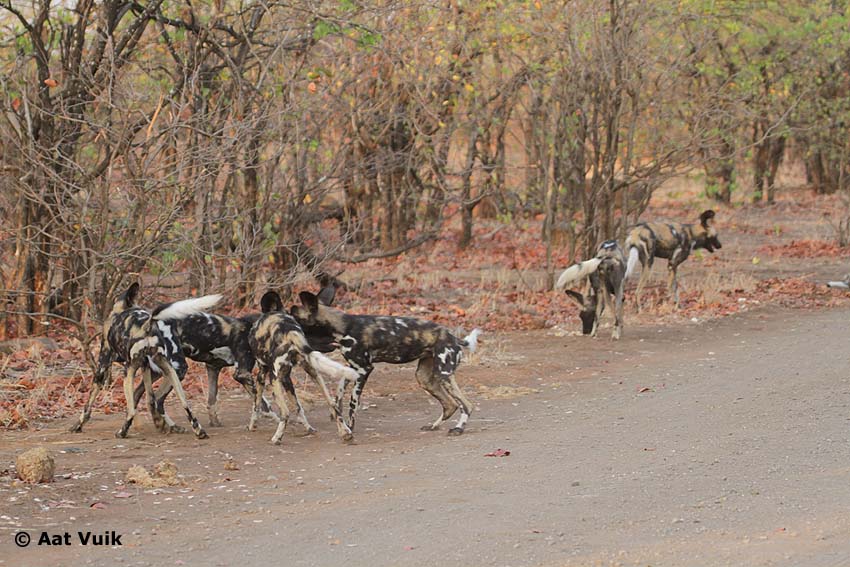 -
As we follow the sightings in KNP we are happy they can be seen in many different regions, from south up to north. Spreading the risks and better chances to survive.
-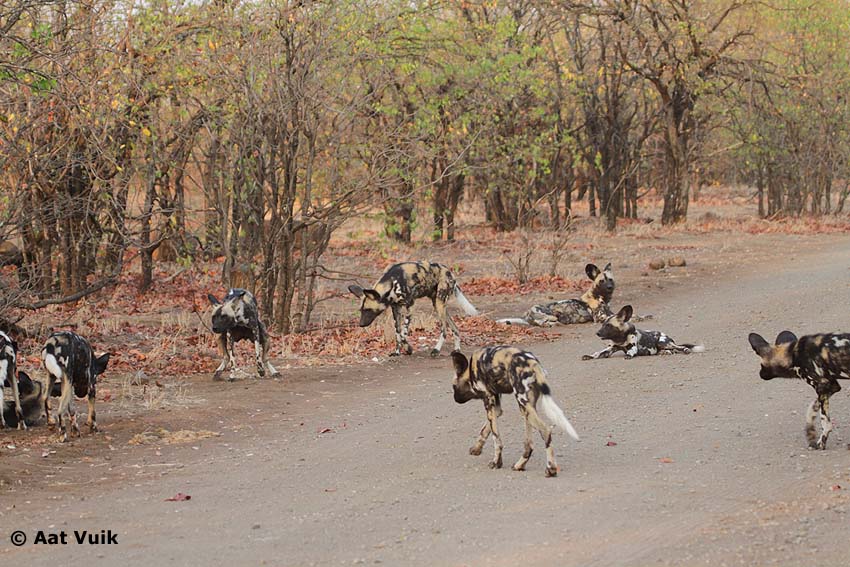 -
Now they play and getting ready to go for breakfast.
-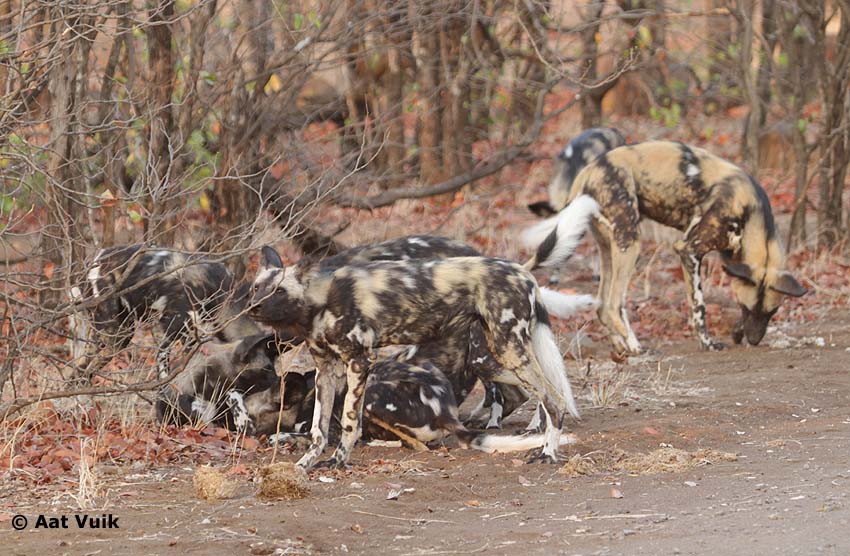 -
A last stretching and visit of the toilet
-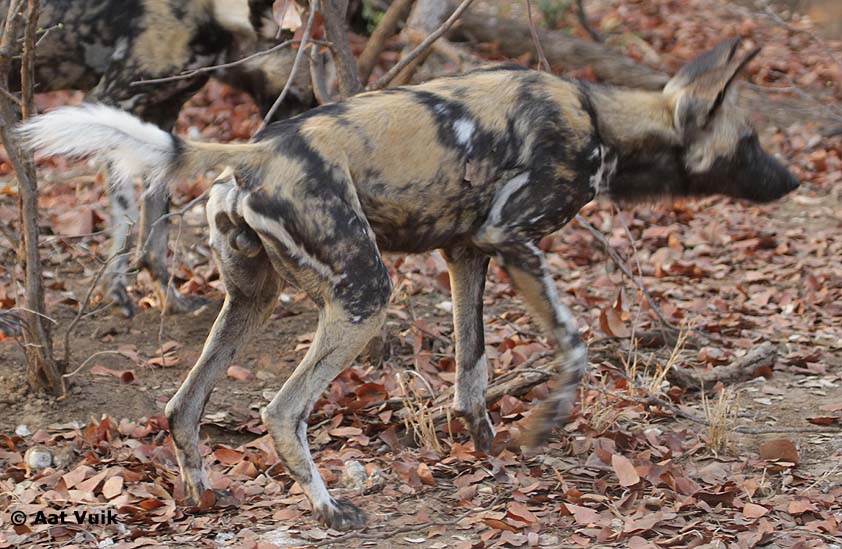 -
Suddenly but we have seen this before… all on the road and in the bush… walking away so goodbye doggies
And just before another car came around the corner there was nothing to see of them anymore.
-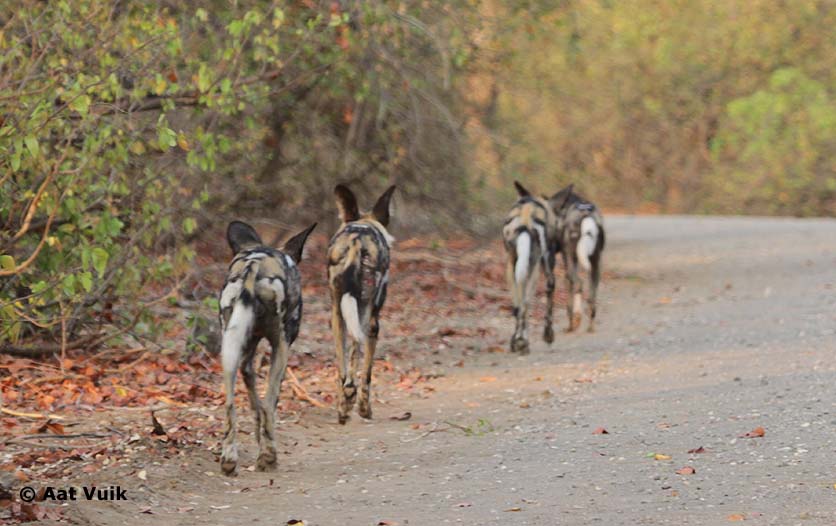 -
The tradition continued… all trips AWD…
See you next story
Aat & Elly