August 2007 –Bushcraft and Supernova
After our last 2005 August trip with Pajerocat and our lack of sightings, we were extremely nervous to invite other members of the family, especially Bushcraft who is hyperactive at the best of times and to have him locked up in a car for 8 to 10 hours a day had me worried. Would they enjoy Kruger ?
Well the Bushcraft family arrived at our house in Johannesburg when we spent Sunday 26th August, waiting for the big trip the next day. We left early the Monday morning for 5 days in Kruger, travelling out on the N4 towards Crocodile Bridge.
After entering the gate just after 10h00 the excitement was clearly visible in both cars. Our first sighting was of these Zebra: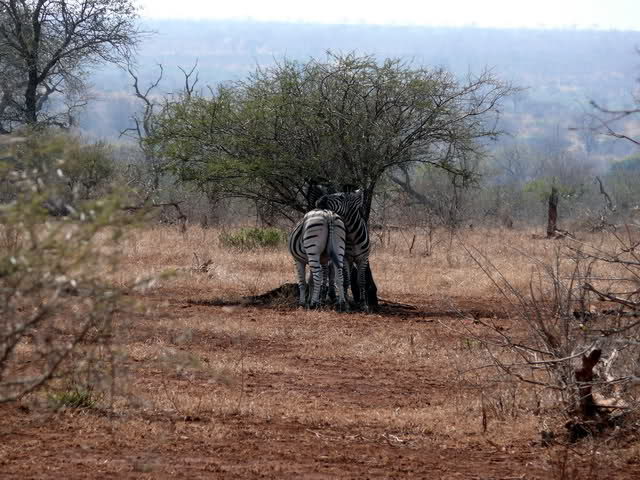 Then the next thing we see out the rear view mirror was Bushcraft stop and the door open !! We were straight on to the walkie talkie only to find out he WAS obeying the rules and only trying to recover a teddy bear that was thrown out the window by Bushpig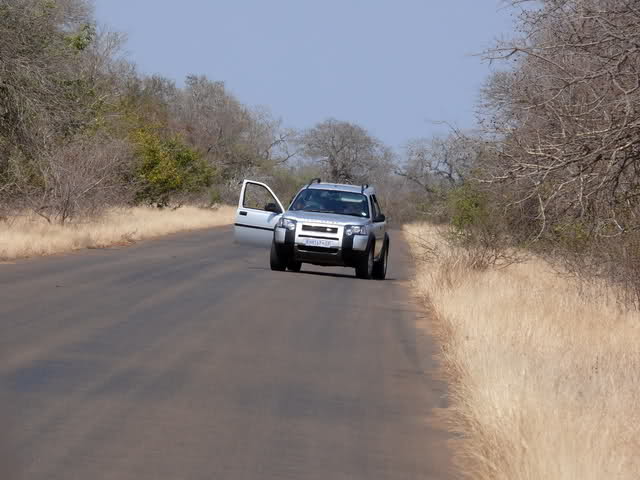 And on we went to Lower Sabie, we came across this bunch a bit further along.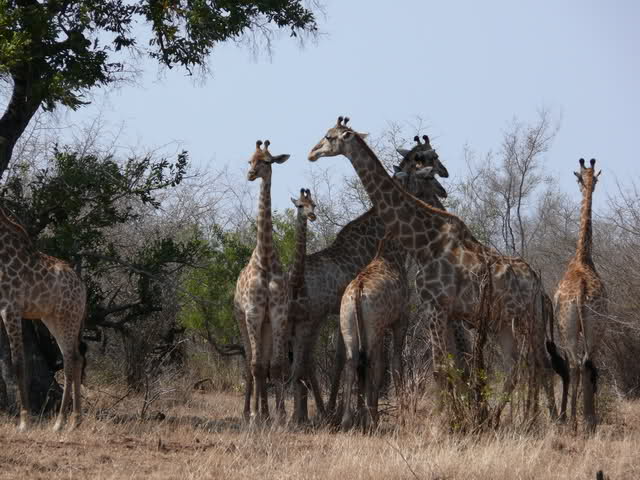 And these Rhino at Gomondwane water hole.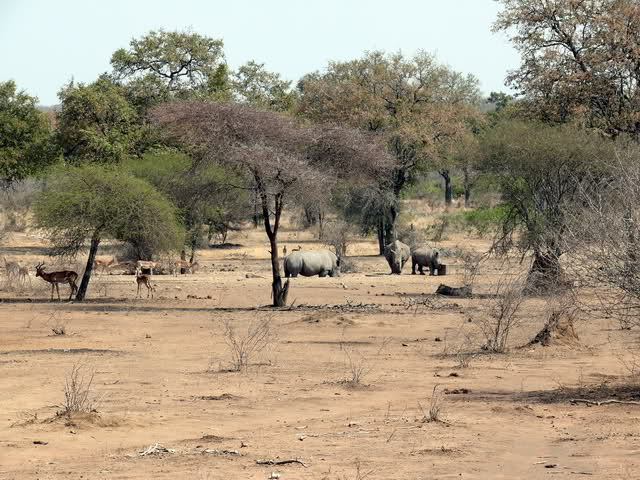 We stopped off at Lower Sabie for lunch and headed on up to Skukuza. We found this Kudu bull just past Lower Sabie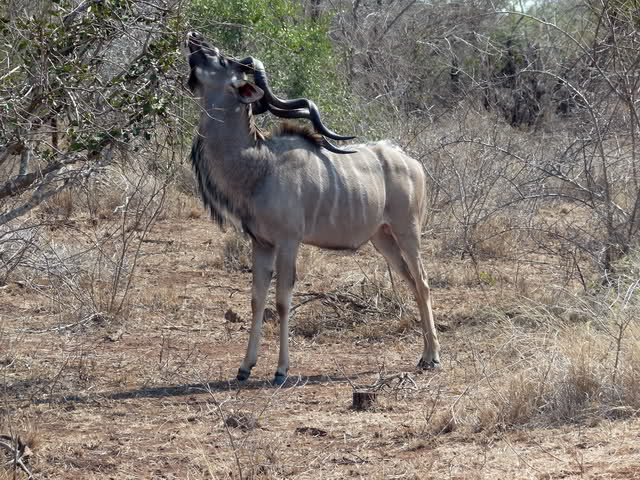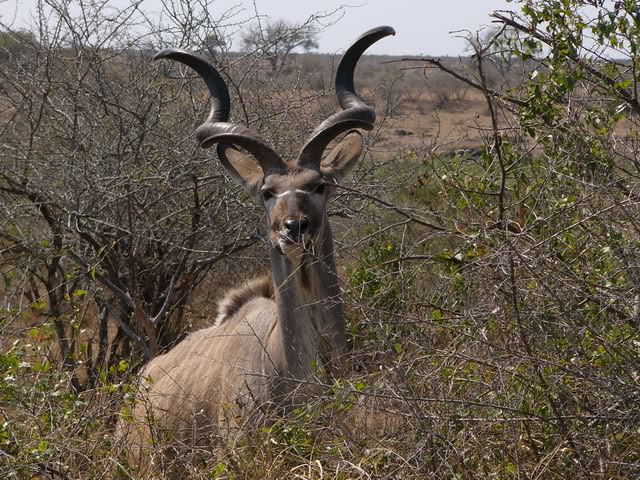 And then just before Skukuza we had our first cat sighting of this cheetah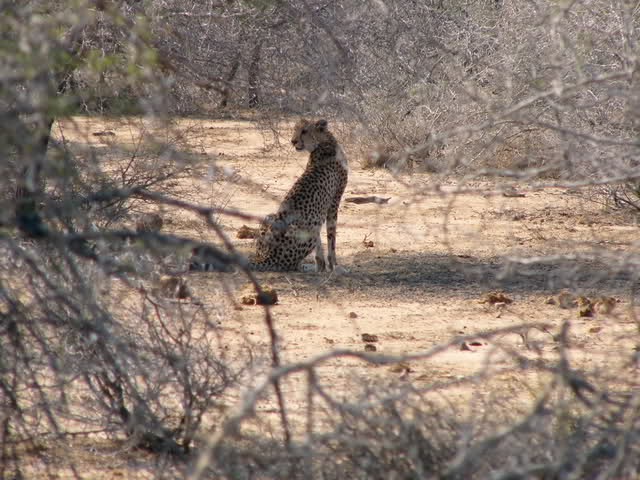 After booking in to Skukuza and unpacking we took an evening drive around the H1-2, S12, H4-2 loop, and just after the low water bridge over the Sabie we had a great sighting of these two lionesses.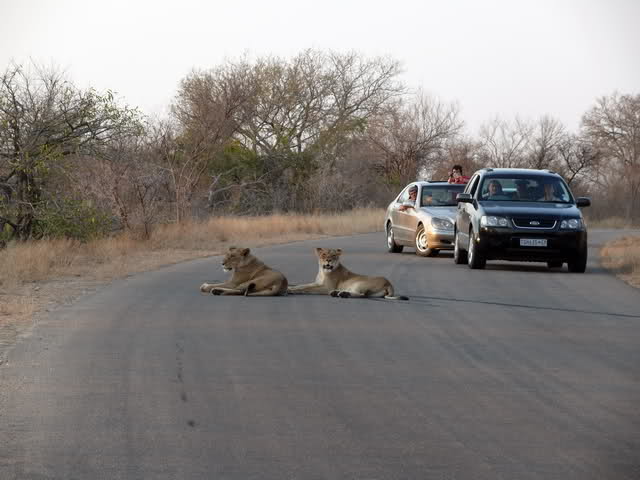 An extremely intelligent looking lioness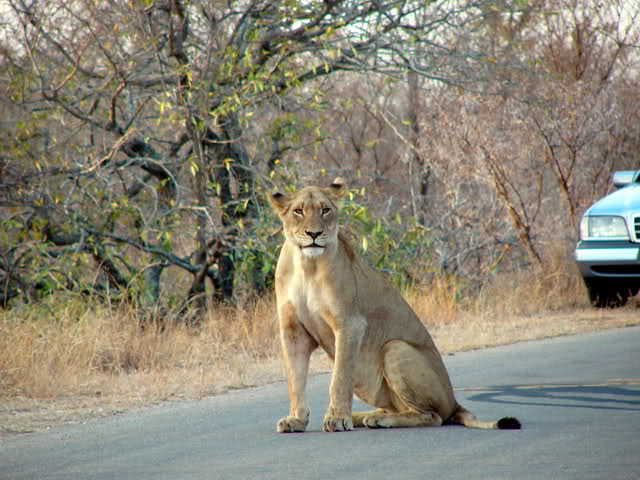 And her sister.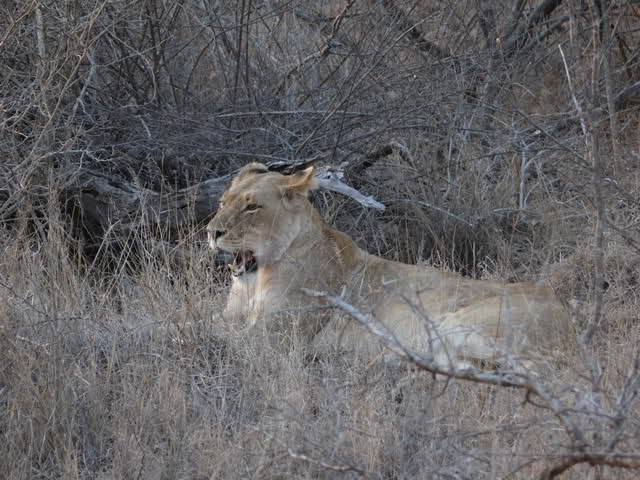 That night around the braai, I realized that Bushcraft and The Cow & all the clan had been bitten by the Kruger bug and that our families would be on a lot more Kruger trips together.