In late July and early August 2011, I visited Tembe Elephant Park and Kozi Bay in Kwa-zulu Natal with my Saffie friends and their two year old daughter. J had worked in Tembe and the surrounding area in the late 90's early 2000's and was keen to show me the sights and it's wildlife.
The excitement was such when I arrived in Pretoria that we set off a day earlier than planned, without anywhere booked to stay, in fact, although we had part of the trip booked, we still had gaps in between two of our planned accomodation to fill, but soon found a great place to spend a few nights. We also stayed on an extra day as we did not want to leave.
We left Pretoria at silly o'clock in the morning and headed Eastwards on the highway with the little one cosily asleep in the back. The sun rose slowly over the horizon to greet the new day and I started birding from the passenger seat.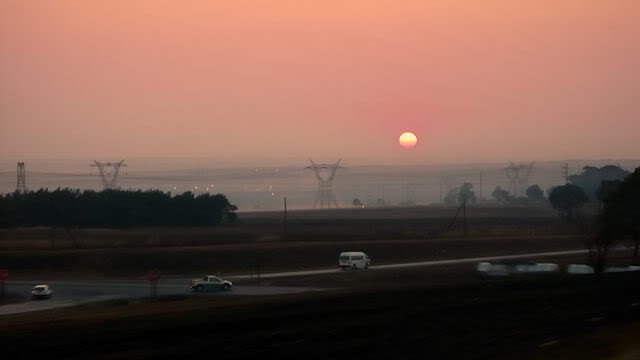 We stopped off in Piet Retief to have a quick at the church there where my friend A was raised and to have a bite to eat. It was cold and snow was forecast for later in the day, so we bade farewell and carried on Eastwards, eventually arriving in Jozini and crossing the Pongolapoort Dam.

And stopped off a bit further to photograph this colourful rondavel.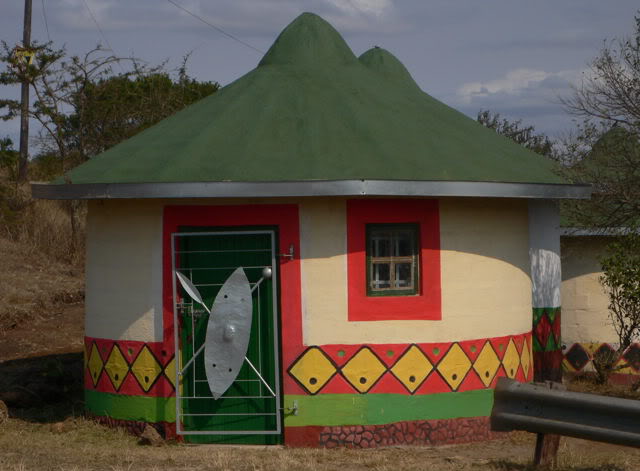 Eventually, 614km and 39 Black-shouldered Kites later, we arrived in Manguzi where I had my first taste of rural Africa. The locals in the market store remembered J from his time there and we shook hands and chatted with them for some time while A stocked up on last minute necessities in the Spar across the parking lot.
It seems that although the big global corporations have set up here, the locals are not to be outdone and have their own version of things.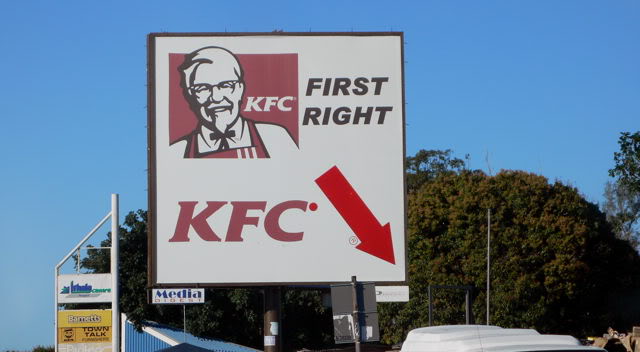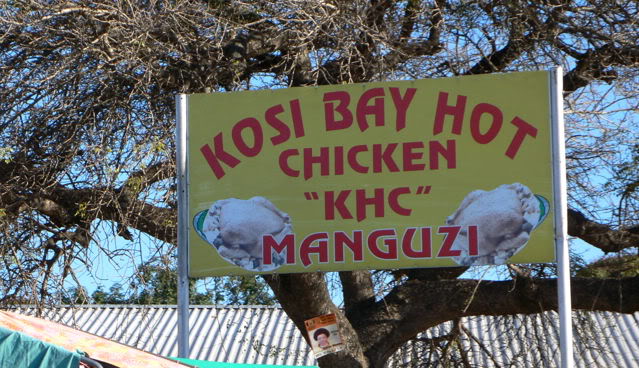 The main street was fairly busy and I was amazed at all the friendly waves and broad smiles we were greeted with wherever we went.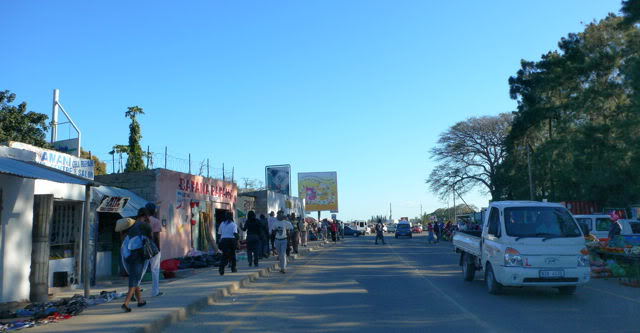 In the UK, we have Kwik-fit, so do the locals here it would seem.
Having worked in construction most of my life, I had to smile at the scaffolding used here. Compared to our rigid health & safety regulations, this was a breath of fresh air.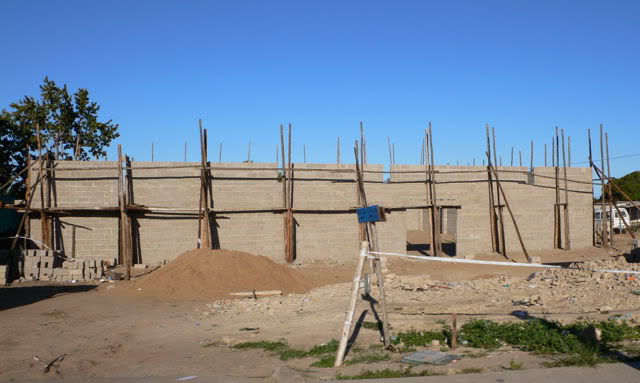 The roadsigns were a bit different to what I'm used to as well.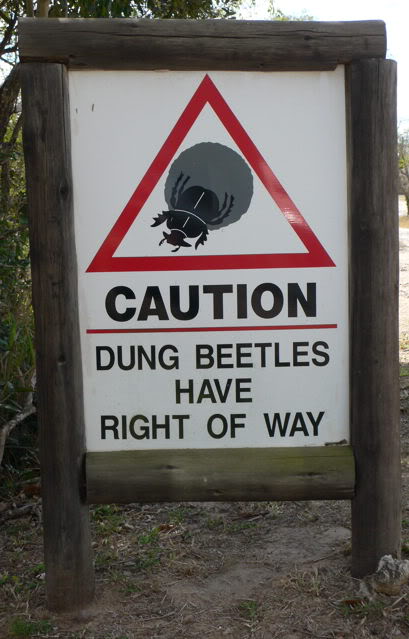 But we were here to see the wildlife, and to experience the view that I'd only seen by virtue of a webcam in the past.