Accomodation in this superb location is in luxury tents with outside shower and bath. There is a main bar and restaurant area with a decked boma around a fire for evening meals when weather permits. The staff here are the best I've encountered anywhere to date. Friendly, helpful, always smiling and willing to go that extra mile to make sure your stay is perfect. The food is top notch and there is plenty of it for those with big appetites.
Soaking in the outside bath in the evenings, lit by lamps and candles with a beer in hand, the Bushbabies come down the branches of the trees above your head to see what is going on while Scops Owls purr in the trees around and the deep booming calls of Pel's Fishing Owls can be heard in the distance. (Although I never caught up with one in daylight. :( ).
Link to website.
http://www.isibindiafrica.co.za/kfl/
Sign at bar/reception.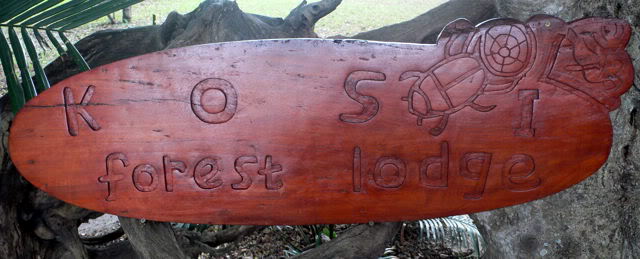 Bar & Reataurant area.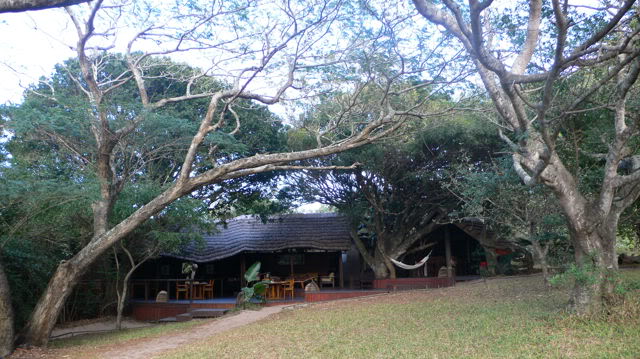 Raised deck area.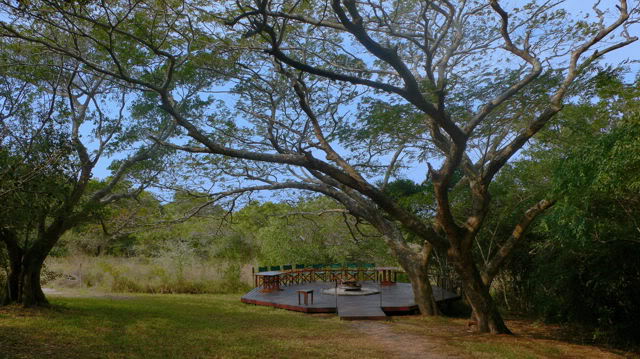 Tented accomodation.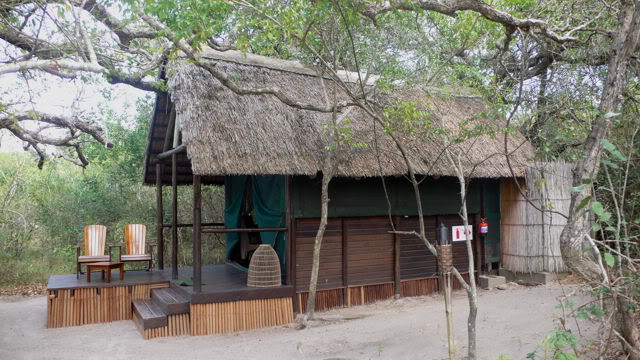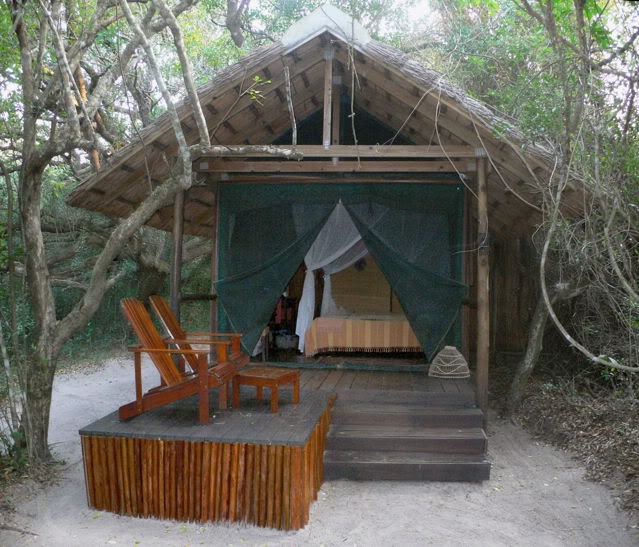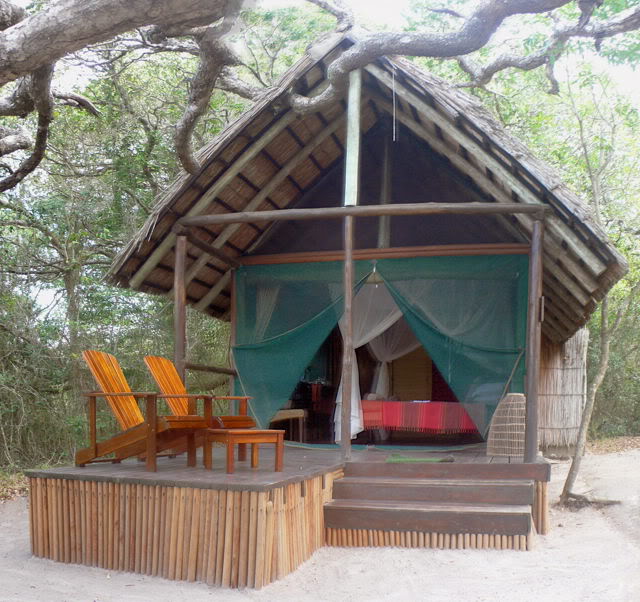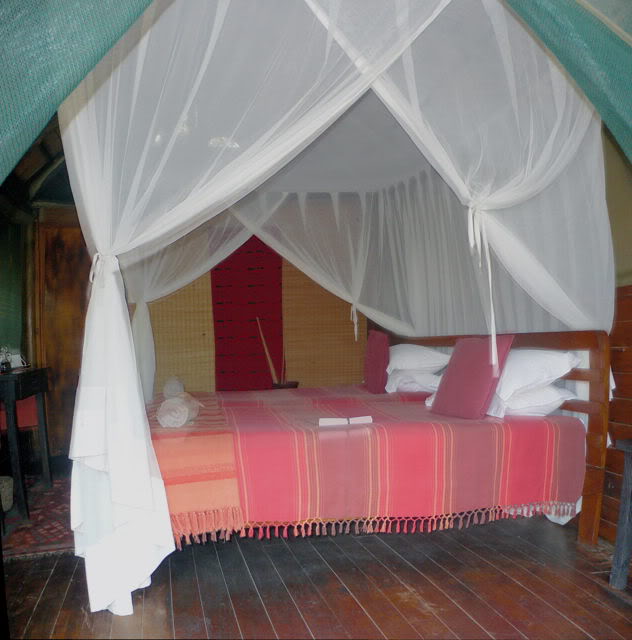 Hammock.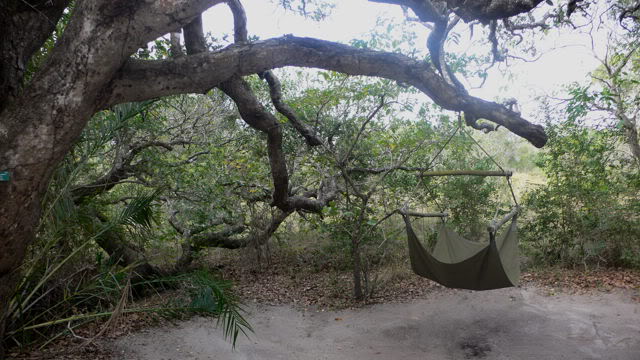 Bathroom.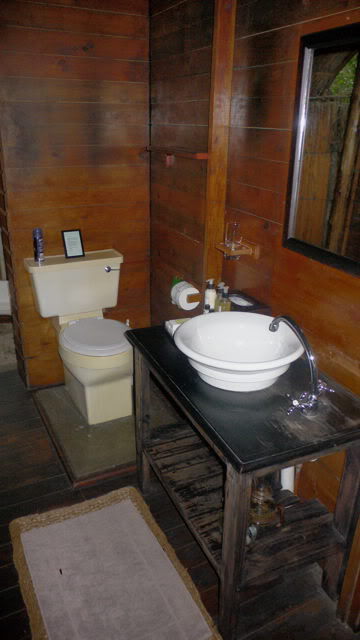 Outside shower & bath.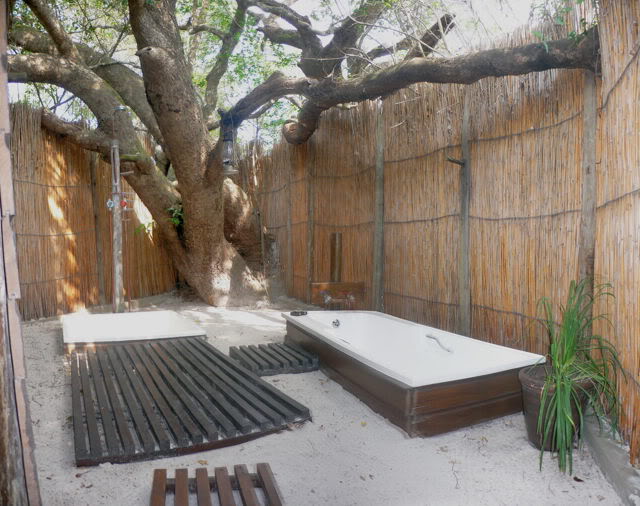 Breakfast.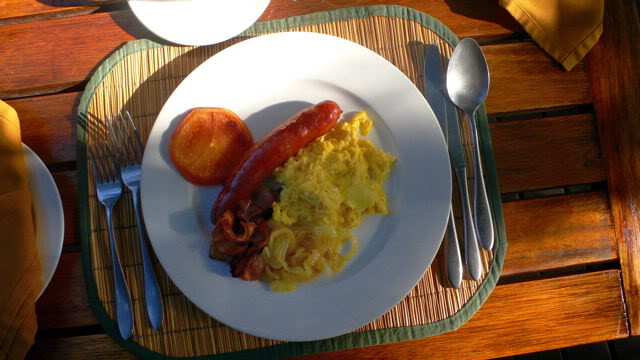 Lunch.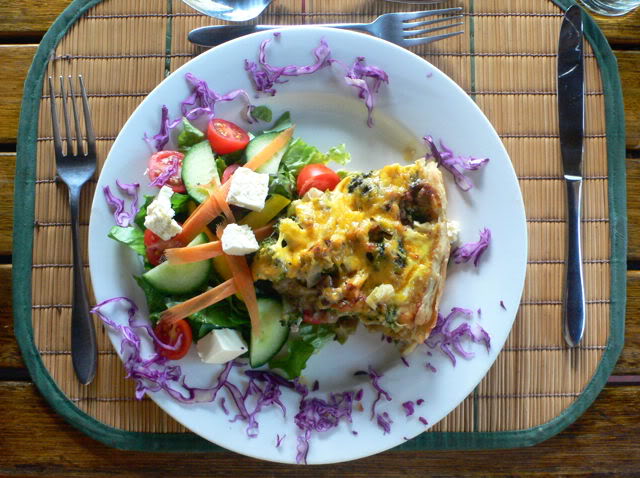 Evening fire.