Situated in the Northern Cape, along the echoing caverns of the Orange River Gorge, the Augrabies Falls National Park is home to the thundering 56 meter high falls that the Khoi people named Aukoerebis, or "place of great noise". With an average flow rate greater than that of Niagara Falls, the waters of the Augrabies Waterfall cascade into the rocky canyon below, carving into the granite gorge and creating a spectacular roar - especially when the river is in flood.
©kalahari-adventures.co.za
The landscape is stark and arid, made up of sandstone and rocky outcrops which are rich in deposits of alluvial diamonds and dotted with the characteristic giant aloe. Known as the kokerboom or quiver tree because the San used the soft branches to make quivers for their arrows, the aloe is an unmistakable silhouette set against the flat expanses of the Northern Cape landscape. Aside from the falls, Augrabies Park is also home to fascinating geographical features like Moon Rock, a hulking granite exfoliation dome and viewpoints of Ararat and Echo Corner - from which the panorama of this vast and austere landscape is laid bare.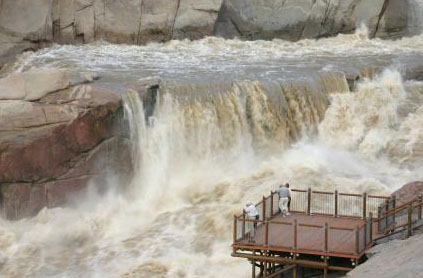 ©greenkalahari.com
©cedarberg-travel.com
Rosy sandstone boulders watch over a steady procession of unique animals through the 820 square kilometre expanse of the Augrabies Park, such as giraffes, gemsbok and klipspringers. The Slender Mongoose and Rock Hyrax hide in the shade of burrows and rock crevices while the Cape Clawless Otter hunts for food in the shallow pools of the river. Some of the most elusive and enigmatic predators roam these rocky plains but occasionally visitors are rewarded with a sighting of the leopard, black-backed jackal, caracal, bat-eared fox or the African wild cat.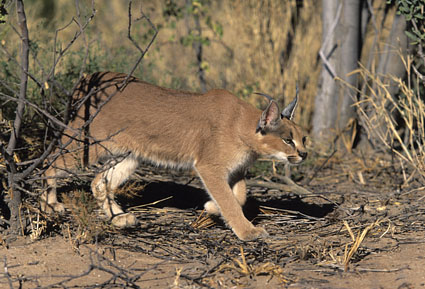 ©nigeldennis.com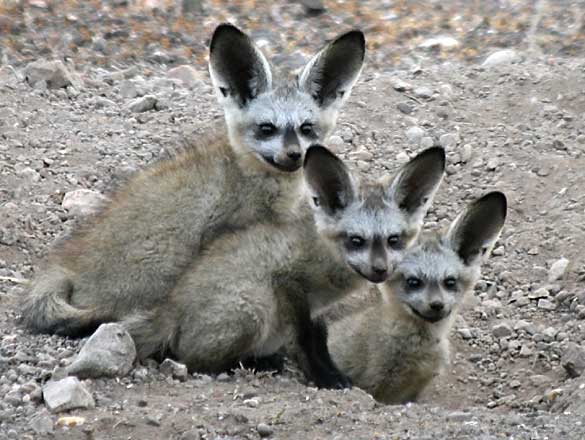 ©wildlife-pictures-online.com
The Augrabies Restcamp offers 4-bed family cottages with two bedrooms, bathroom (bath), air-conditioning and equipped kitchen. Bungalows (3 or 4 persons) have a bathroom (shower), air-conditioning and equipped kitchen. Two 3-bed bungalows have been adapted for handicapped persons.
Family cottage:
©krugerpark.com
Bungalow:
©krugerpark.com
Facilities at the restcamp includes a shop, Shibula Restaurant and Gariep Ladies' Bar, public telephones, fuel. There are 3 swimming pools, and a picnic area for day visitors.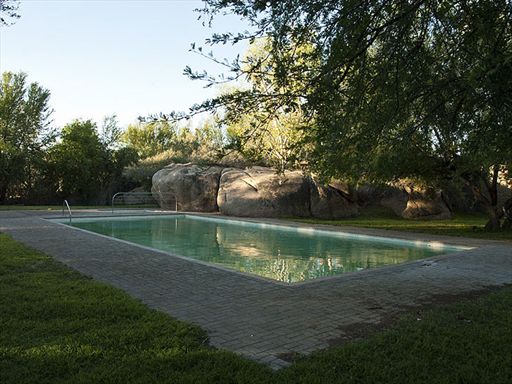 ©images.northerncape-direct.com
The Camping Sites are located in a shaded area and have access to a communal camp kitchen with two-plated stoves and sinks, communal ablution facilities and a laundry / ironing room.
©krugerpark.com
Accommodation rates do not include Conservation Fees which are payable at the entrance gates.
For accommodation enquiries go to:
http://www.sanparks.org/