Mokala is South Africa's newest National Park, situated approximately 80km south-southwest of Kimberley, and west of the N12 freeway to Cape Town. Nestled in the hills, Mokala's landscape boasts a variety of koppieveld (hills) and large open plains, and is home to 7 indigenous plant species and conserves the interface of two biomes, Savanna Biome and the Nama-Karoo Biome.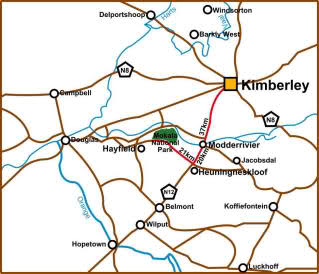 ©south-africa-tours-and-travel.com
A big surprise awaits when you pass through the hills and are confronted by the large open sandy plains towards the north and west of the Park. Drainage lines from the hills form little tributaries that run into the plains and drain into the Riet River. Mokala is a Setswana name for a Camel Thorn (Kameeldoring). The Camel Thorn trees occur in dry woodland and arid, sandy areas and are one of the major tree species of the desert regions of Southern Africa. This immensely important species has a great range over the Northern Cape and varies from a small, spiny shrub barely 2m high, to a tree up to 16m tall with a wide, spreading crown. The Camel Thorn is an incredible resource to both wildlife and humans who survive in often harsh conditions characteristic of this area. Traditionally, the gum and bark have been used by local tribes to treat coughs, colds and nosebleeds. Some even use the roasted seeds as a coffee substitute.
©science.photo.com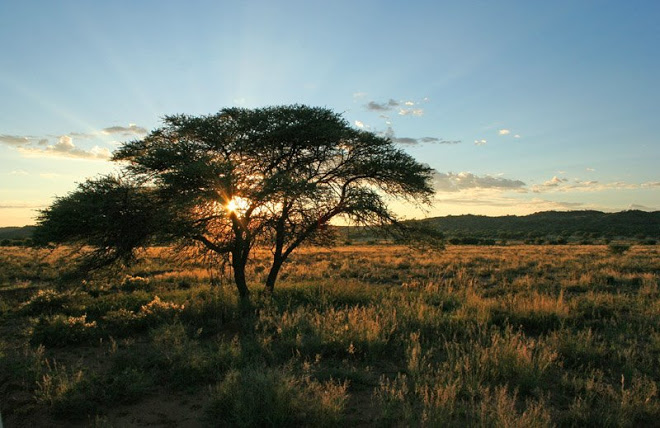 ©blogspot.com
Wildlife you can expect to see within the Mokala National Park include black and white rhino, Tsessebe, Roan Antelope, Mountain Reedbuck, Giraffe, Gemsbok, Eland, Zebra, Red Hartebeest, Blue Wildebeest, Black Wildebeest, Kudu, Ostrich, Steenbok, Duiker and Springbok.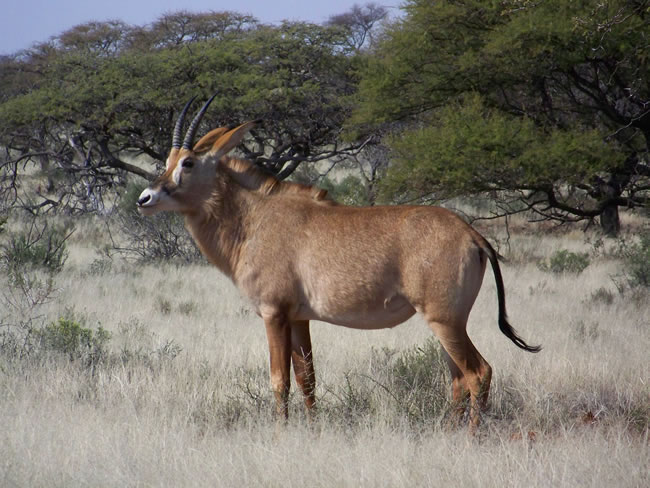 ©kalahari-tours.co.za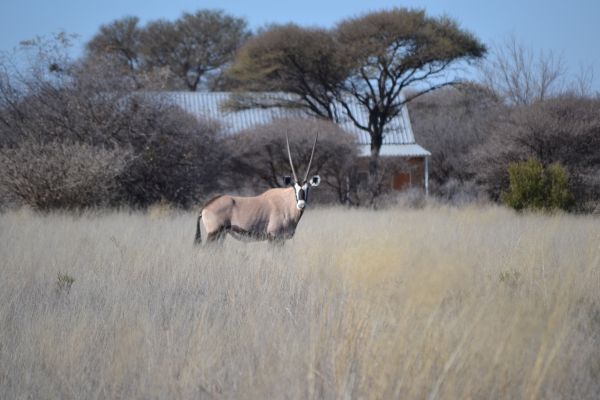 ©
magical-southern-africa-safaris.com
Lilydale Rest Camp
is located at the heart of Mokala offering guests a secluded getaway, enveloped by unspoiled nature. Cozy self-catering accommodation is provided in the form of 5-bed bungalows, 3-bed chalets and 3-bed bungalows. All units are en-suite and have hotplates and fridges. Outdoor activities range from adventurous mountain biking, canoeing, night or day game drives and day walks to viewing san rock art, star-gazing and fly fishing on the river.
©krugerpark.com
©krugerpark.com
Mosu Lodge
is a stone safari affair nestled into the local woodlands and shrubbery. The bungalows are rugged, rustic, and thatched in a style highly evocative of the area's stylistic history. There are luxury bungalows, semi-luxury bungalows, bungalows and family bungalows to choose from. All units are en-suite with fully equipped kitchens and braai facilities.
©krugerpark.com
©krugerpark.com
Motswedi Camp Site
is comprised of six camping spots, all located with a stunning view of the waterhole. The rustic campsites fit Mokala's 'touch-the-earth-lightly' conservation principles, accommodating visitors in comfortable surroundings while maintaining a balance with the surrounding habitat.
©krugerpark.com
Haak-en-Steek Rest Camp
is a self serving camp site with 4-bed rustic en-suite cottages, and camping facilities. This camp has no electricity but the cottages have a gas fridge/freezer and a gas stove/oven.
©krugerpark.com
©sanparks.org.za
For accommodation enquiries go to:
http://www.sanparks.org.za/