Wed Feb 15, 2012
Niassa Game Reserve in northern Mozambique is one of the most pristine wilderness areas in Africa. With a surface area of 42,000 km² the region is only just being discovered and contains by far the greatest concentration of wildlife in Mozambique. The magnificent scenery combined with its size and natural wealth makes the Niassa Game Reserve one of Africa's last true wildernesses.
Niassa provides visitors with an experience of pure wilderness that is almost impossible to find in the world today. With over 12,000 elephant, 8,000 buffalo, around 200 endangered wild dogs; predators such as lion and leopard and a rich diversity of bird life, your safari experience here is going to be very special. The size of the Niassa Game Reserve is impressive, with the total area being twice the size of Kruger National Park in South Africa, or comparable in size to Denmark or Massachusetts. The reserve has the largest protected miombo forest ecosystems in the world and is the largest conservation area of Mozambique. Other attractions in the Reserve are the spectacular inselbergs (island mountains) that 'wow' you as you fly into the reserve. The highest of these rock formations is the Mecula Mountain (1441 m) in the centre of the Reserve and some of these inselbergs are larger than the Ayers Rock in Australia.
Of particular interest are three endemic subspecies, which exist in Niassa but are rare elsewhere, namely: Niassa wildebeest, Boehms zebra and Johnstons impala.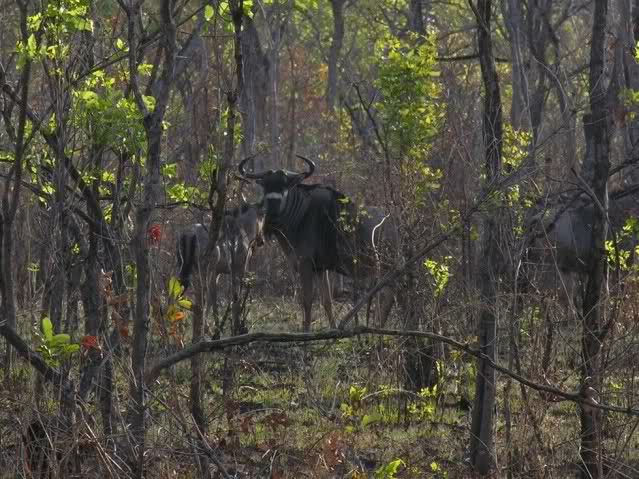 ©andrewjohnlinton-bushlife.blogspot.com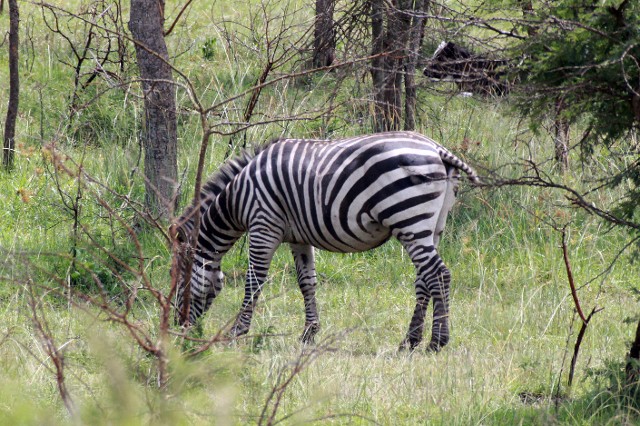 © Coke Smith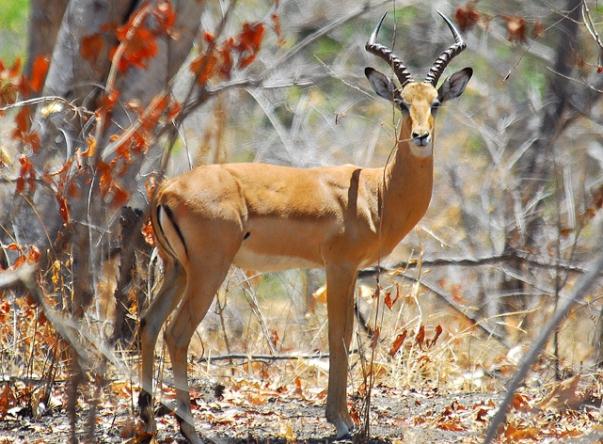 ©africaholidaysandsafaris.com
Future plans for the Reserve are very interesting, as soon the Niassa Reserve will be an important cornerstone in the World Bank's Trans-Frontier Conservation Area (greater eco-tourism and conservation program). The plan is that the Reserve will link to a proposed marine reserve in Cabo Delgado and to the Tanzanian Selous Game Reserve. There is no other single area in Africa that can offer such a diversity of landscape under its protection.
In Niassa, lions coexist with a growing human population of 35,000 residents in 40 villages. Lion attacks on livestock--and occasionally on people-- result in retaliatory killings by communities and a general lack of political and local will for conservation. The Niassa Lion Project (NLP) was founded in 2003 by wildlife researchers Drs. Colleen and Keith Begg, who share a passion to protect the imperiled wildlife of their native Africa. The Beggs spend most of the year in the Niassa National Reserve, working with communities to find solutions to minimize this conflict. Conservation groups working in other areas of Africa are doing the same, testing different approaches to learn what works and doesn't work in different situations and environments. These solutions include acacia/thorn corrals for livestock, guarding dogs, and raised sleeping platforms.
The best time to visit is during the cooler winter season, between April and October.
Lugenda Wilderness Camp is situated on the eastern bank of the Lugenda River and offers guests a private and exclusive safari experience combined with delectable cuisine and magnificent game viewing opportunities.
@Cedarberg-Travel.com
Litule Camp is situated in the north east of the Niassa National Reserve and camp boasts over 31 miles of Lugenda River frontage and the same again along the Rovuma River, which forms the border with Tanzania. There are three en-suite tents each fitted with a queen size bed, and the open air dining and lounge area have a spectacular 3 mile view up the Lugenda River. Power is supplied via a generator and when the latter is switched off, via 12-volt batteries'. Access into Litule is by charter plane from Pemba and you land right at camp on a grass airstrip.
@ Chapungu-Kambako Safaris
Kambako Camp and Lodge is superbly located high up on the Lugenda river's banks. With the most amazing views towards the west, Kambako camp offers luxurious under thatch air-conditioned lodges with en-suite bathrooms, an open-air bar, lounge and dining area, graced with a superb infinity pool for your leisure. The camp has broadband Internet and satellite TV (upon request). There are several international and domestic commercial flights to Pemba from where you will be escorted through to your private 1 hour charter flight to camp. The sheer beauty and magnitude of the granite mountains, towering over the Miombo forests, open grasslands, bamboo thickets, floodplains and riverine forests and the mind-boggling diversity of this biosphere is unequalled on the African Continent.
@ Chapungu-Kambako Safaris