Wed Feb 22, 2012
Serengeti is Tanzania's oldest and most popular national park. It is a world heritage site and was recently proclaimed a 7th worldwide wonder. It spans 14,763 sq km of grassland plains and savanna as well as riverine forest and woodlands.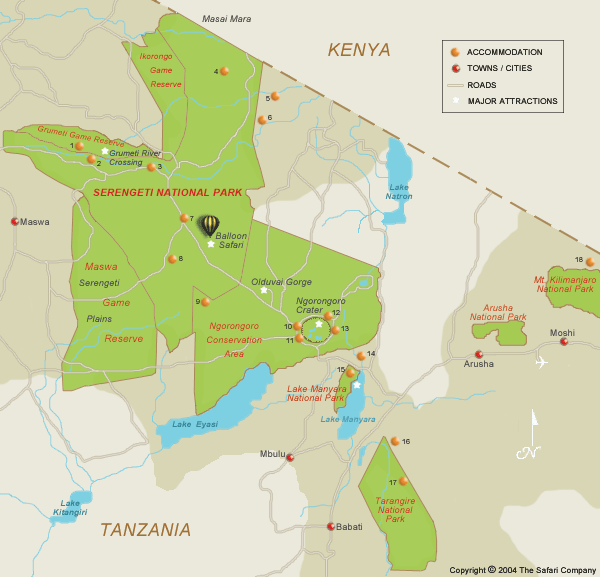 ©thesafaricompany.co.za
The Serengeti was proclaimed in 1952 and remains the flagship of the country's tourism industry, providing a major draw to the "Northern Safari Circuit", encompassing Lake Manyara, Tarangire and Arusha national parks, as well as Ngorongoro Conservation Area.
©tanzaniaparks.com
The Serengeti is famed for its annual migration, when some six million hooves pound the open plains, as more than 200,000 zebra and 300,000 Thomson's gazelle join the wildebeest's trek for fresh grazing. Yet even when the migration is quiet, the Serengeti offers arguably the most scintillating game-viewing in Africa: great herds of buffalo, smaller groups of elephant and giraffe, and thousands upon thousands of eland, topi, kongoni, impala and Grant's gazelle.
©tanzaniasafariholidays.net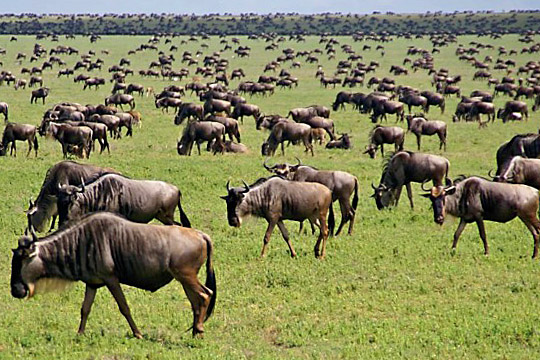 ©maasai-magic.com
The spectacle of predator versus prey dominates Tanzania's greatest park. Golden-maned lion prides feast on the abundance of plain grazers. Solitary leopards haunt the acacia trees lining the Seronera River, while a high density of cheetahs prowls the southeastern plains. Almost uniquely, all three African jackal species occur here, alongside the spotted hyena and a host of more elusive small predators, ranging from the insectivorous aardwolf to the beautiful serval cat.
©wordpress.com
Golden jackal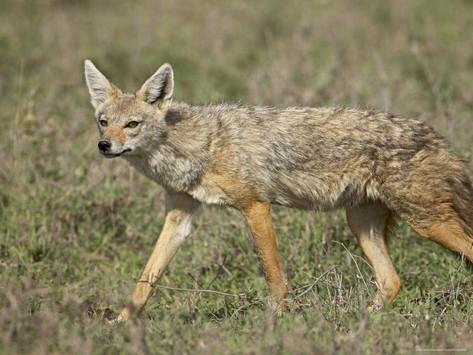 ©allpostersimages.com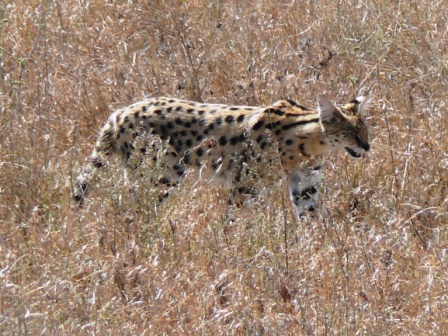 ©marquemywords.com
But there is more to Serengeti than large mammals. Gaudy agama lizards and rock hyraxes scuffle around the surfaces of the park's isolated granite koppies. A full 100 varieties of dung beetle have been recorded, as have 500-plus bird species, ranging from the outsized ostrich and bizarre secretary bird of the open grassland, to the black eagles that soar effortlessly above the Lobo Hills.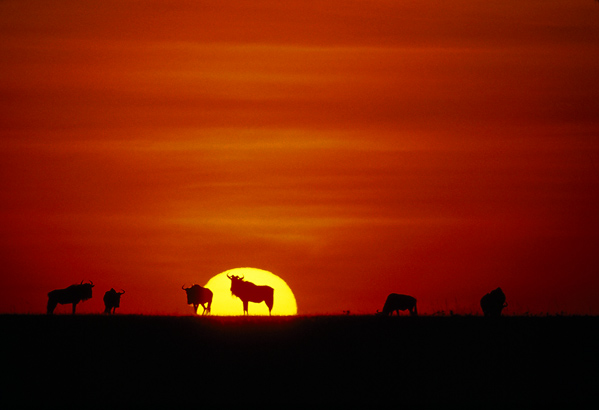 ©bestourism.com
As popular as the Serengeti might be, it remains so vast that you may be the only human audience when a pride of lions masterminds a hunt. To follow the wildebeest migration the best time to go is from December to July, and to see predators, from June to October.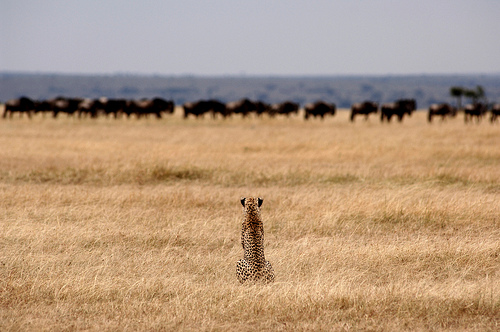 ©flickr.com
Throughout the park there are four lodges and six luxury tented camps which are relatively pricey, but there are a number of camp sites scattered throughout the park.
Kirawira Luxury Tented Camp
©africa-adventure.com
Lobo Lodge
©africatravelresource.com
Seronero Lodge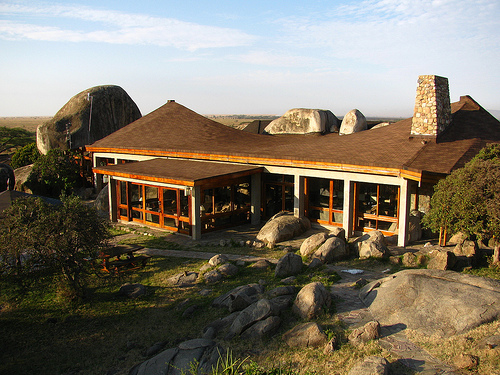 ©skyscrapercity.com
There is a chain of campsites in the Seronera River Valley in the central area of Serengeti which is accessible by road and air. There are well- maintained toilets and hot water showers (heated by wood fires). Wild animals frequently visit the campsites which are not fenced.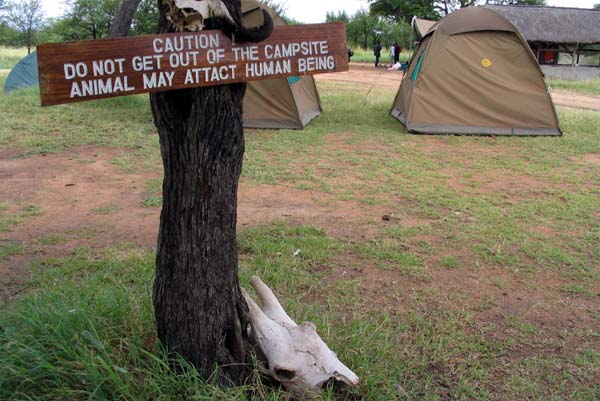 ©travel.neunerweb.de
Seronero Campsite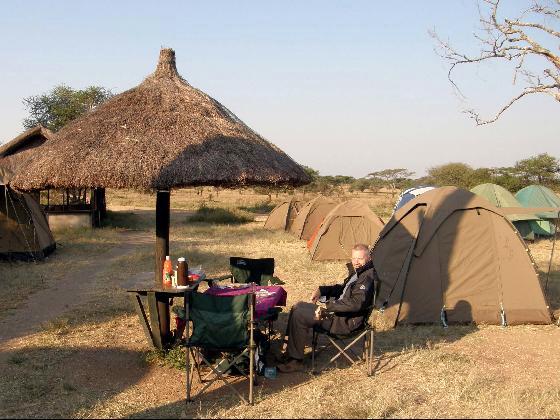 ©calabashadventures.com
Pimbi Campsite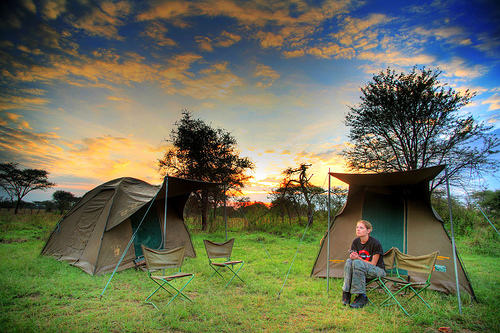 ©flickr.com
Tumbili Campsite
©easywebsite.net
Nyani Campsite
©travelpod.com
For accommodation enquiries go to:
http://www.tanzaniaparks.com
[/quote]