My first visit to the Kgalagadi was highly anticipated and expectations were very high after reading through several trip reports by others who have been before me.
I wasn't sure if I would be able to cope with the heat as I have previously only been to SA during the austral Winter months and in the past, have preferred colder parts of the world to work in. There was no need to worry though, as I managed reasonaby well with the conditions as long as I kept in the shade for most parts.
So, where to start?
I think with probably the best sighting of the trip (for me at least). So with a nod and a wink, let's get on with it.....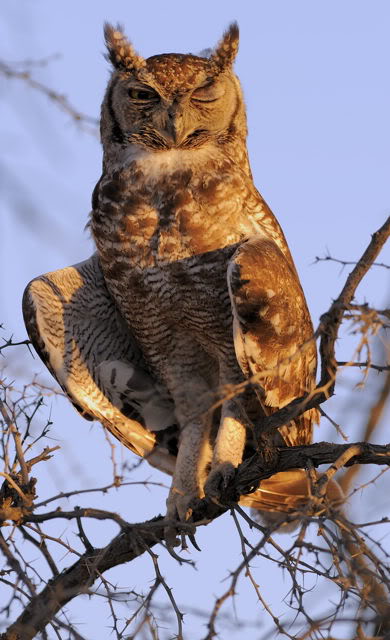 On one of our drives, we pulled in at Polentewa to view some Bateleur Eagles at the waterhole. There were 6 of them in the area at the time, some on the ground and others soaring overhead. I noticed a small raptor perched on a branch and focussed my bins on a Juvenile Greater Kestrel.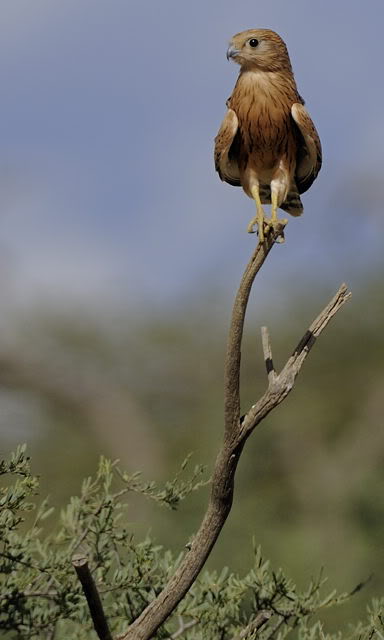 This stunning little raptor then proceeded to hunt the area around the waterhole, inspecting every nook and cranny for something to eat. It flew from perch to perch, intent on finding prey.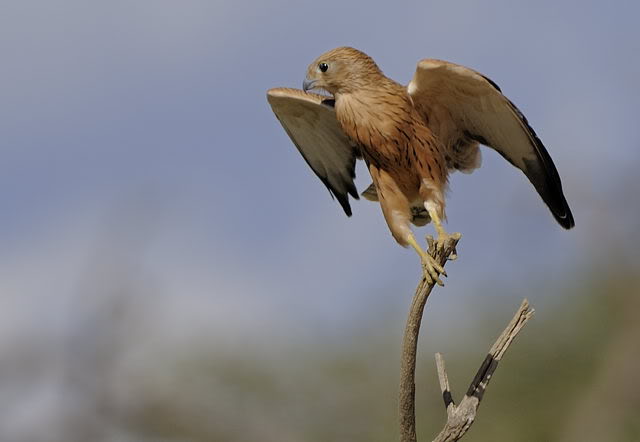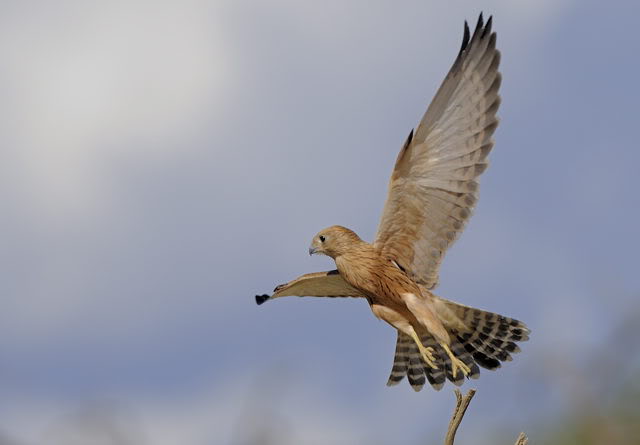 I'll warn you all now, I have a lot of photos of this sighting, so make no apologies for the number of pics I'm going to post :lol: So please bear with me on this one.......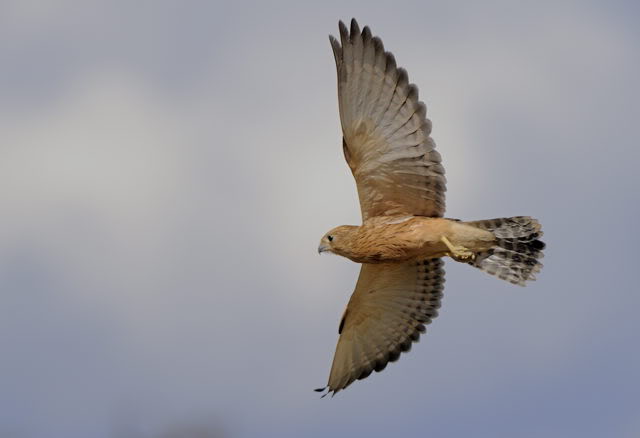 The Kestrel hunted high and low, often checking the nearbt trees and fallen logs for something tasty.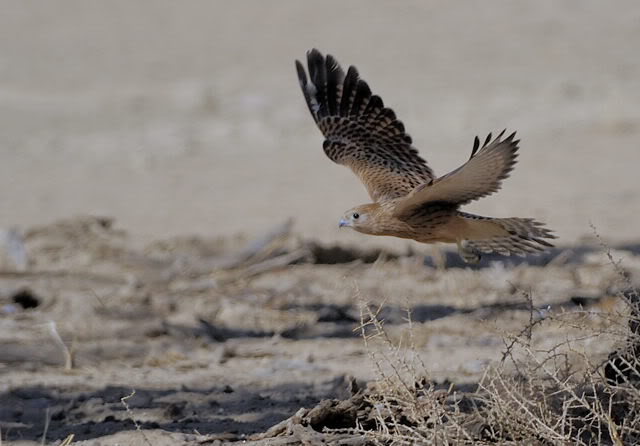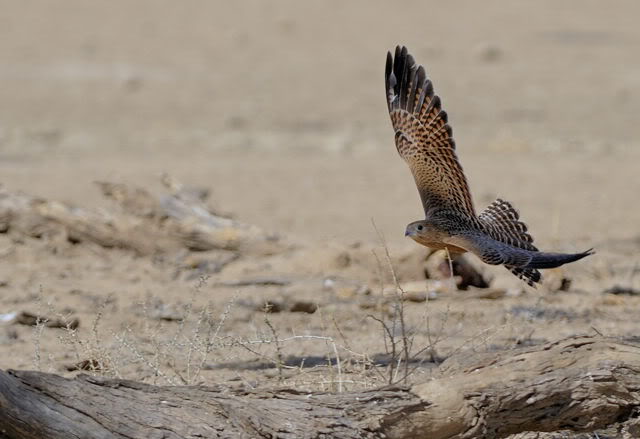 Sometimes, it would land on a prominent perch to scout the area, checking out every little movement in the surrounding area.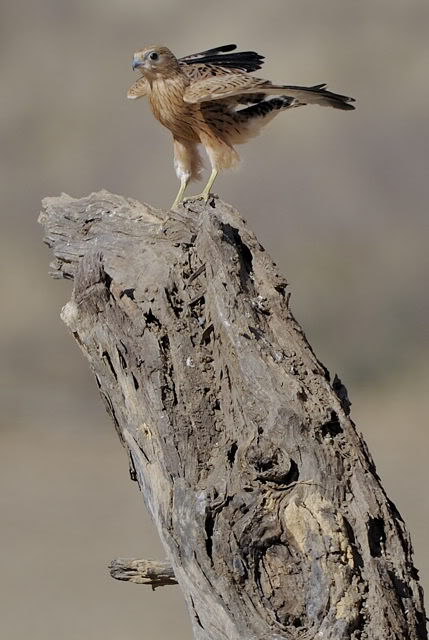 To be continued......