OK, I'm back now with a bit more time to post more of the foxes.
Thanks for the comments agaain, glad you liked the sleeping fox pic :D
These little ones were on the road between Rooiputs and Kij Kij, with the Bat Eared Foxes also in the same area. The road on the SA side is being upgraded, so at present, you cross over into the Botswana side to get to Kij Kij.
Both species were new for me, so I was fascinated to watch them for the first time as they went about their buisness.
A youngster peeks out of the entrance to the den to make sure the coast is clear.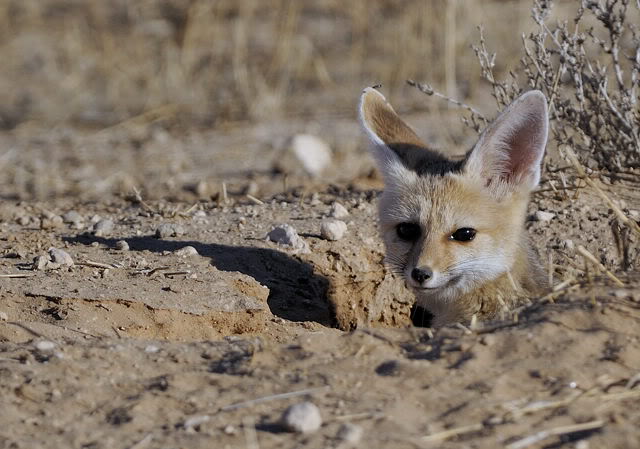 And pops out to sun itself for a while.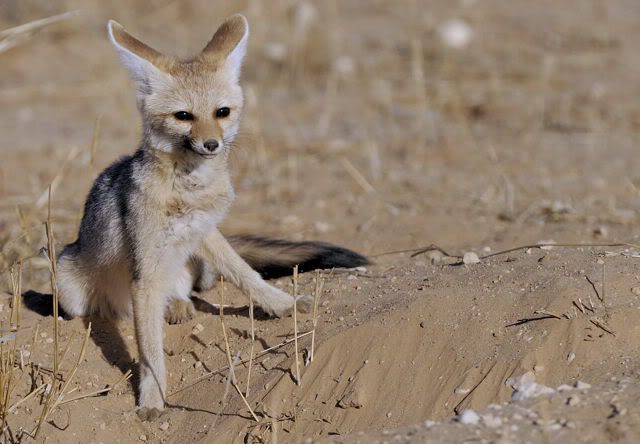 Then gets a bit more adventurous.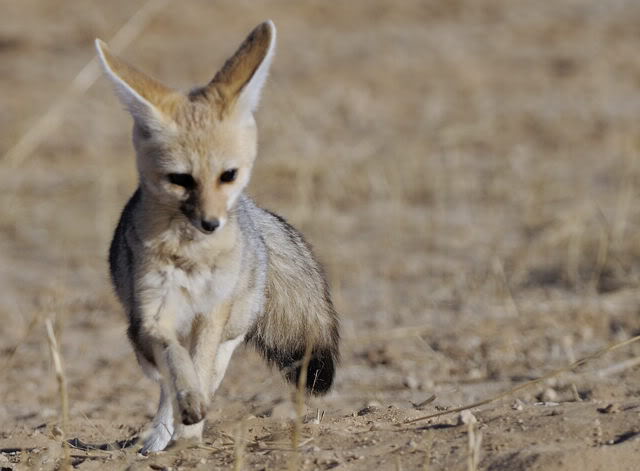 It's sibling was much more of an explorer and wandered about further from the den.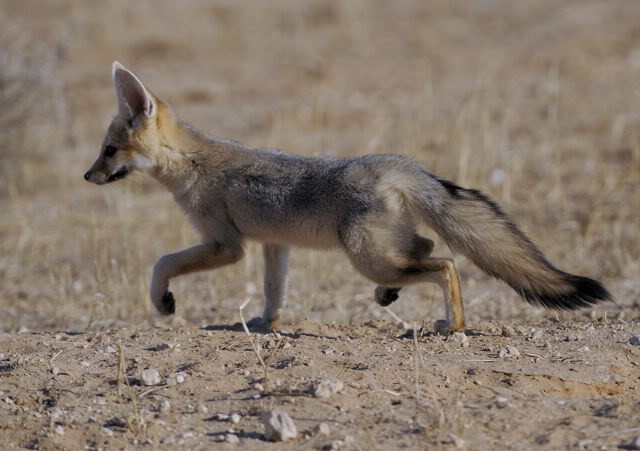 Further along the road, we saw this adult returning in the direction of the den.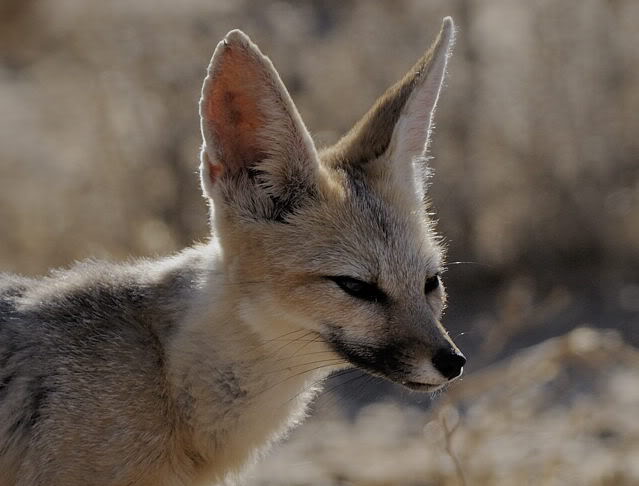 The Bat Eared Foxes were also out in the open, with two crossing the plain in front of us.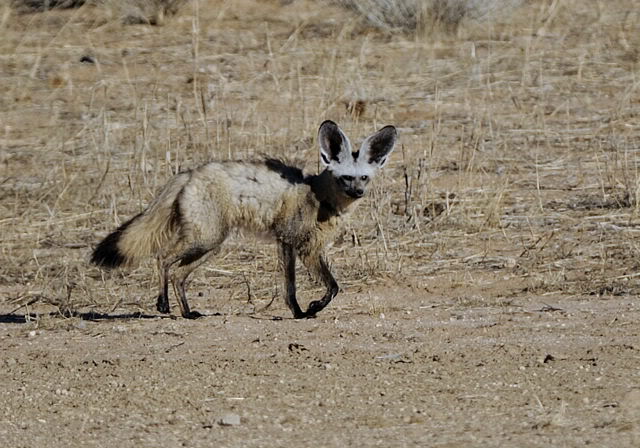 This one must have been watching the Springbok pronking display and wanted to try it out for itself.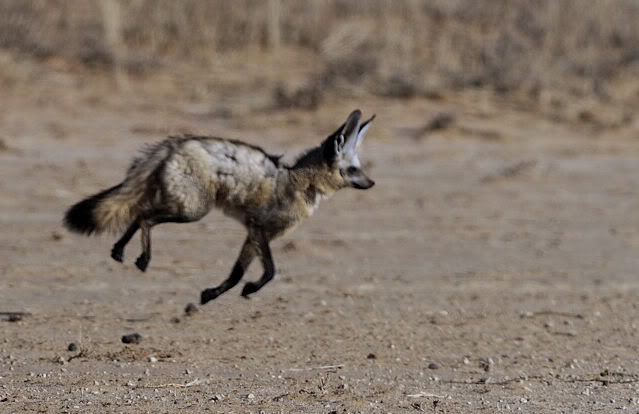 Mum just chilled out in the morning sunshine.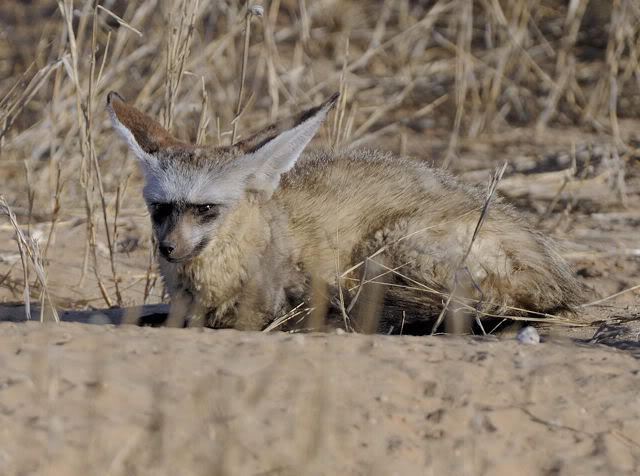 While the runt of the litter couldn't resist a peek at what was happening outside.