Orcas are the top marine predators of the region. Different pods specialise in hunting certain food. There are pods that remain offshore and never come close to land, others that roam both realms and yet others that are "resident" to certain areas.
We saw pods hunting Crabeater Seals by trying to knock them off ice floes, but were unsuccessful and on another occasion a pod were observed seemingly herding seals in order to teach their young to hunt. We were certain at the time that a kill was forthcoming as the seals were worn out after prolonged chasing, but they eventually got away, wether by design or that the Orcas had only been interested in teaching excersise, I'll never know.
In the Falkland islands there is a pod of Orcas that return to the same island each year to hunt South American Sealions and Elephant Seals. They wait offshore and try to ambush young animals that are leaving the beaches that are inexperienced. One individual female has taken her hunting prowess to another level and sneaks down a narrow channel at high tide into a pool where she grabs the pups before taking them into deeper water. We watched her one morning as she attempted this manouver, but she failed to catch anything that day. At the time, she did not have a calf with her, but since then, she now has a calf in tow and is teaching her youngster this method of hunting.
The pod has grown since I was there, but they still visit the same beaches each year and you can almost set your watch with the timing of their visits.
The big male is an impressive sight with his huge dorsal fin.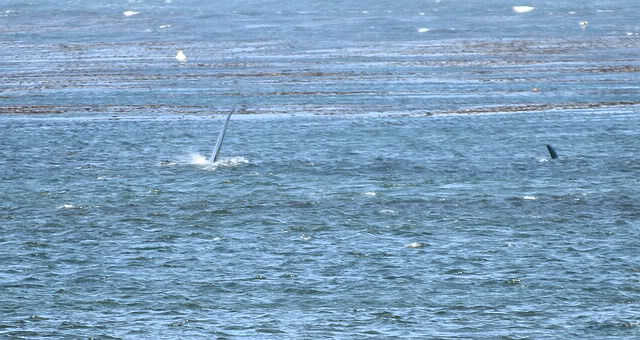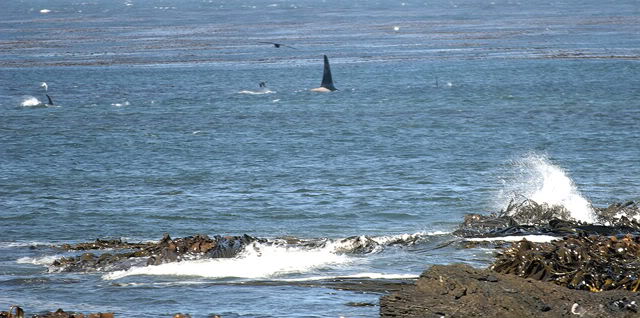 When the femals is close in hunting, the others remain offshore.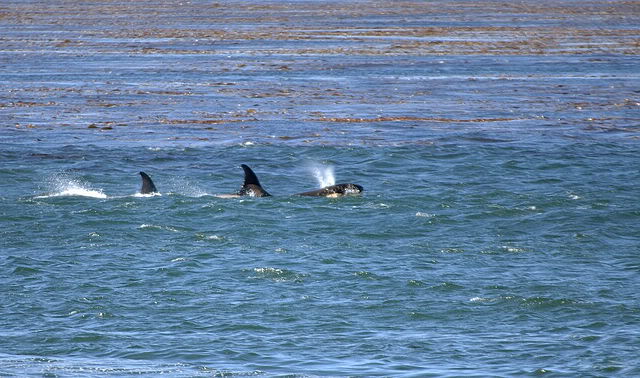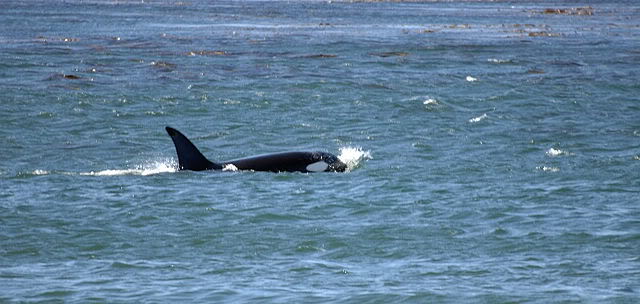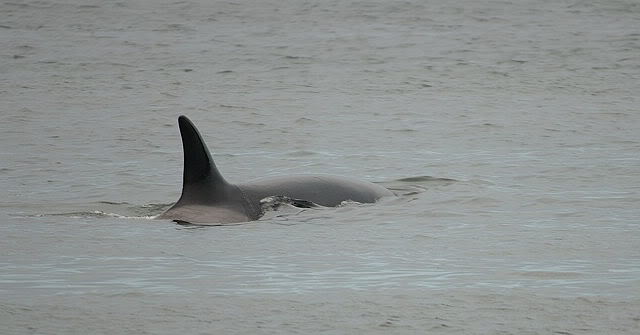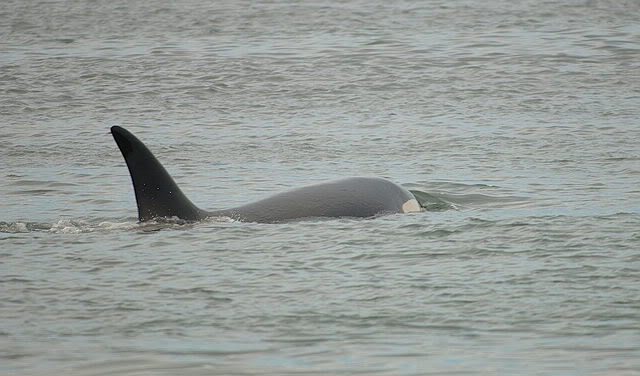 The female checks out all the rock ledges looking for unwary pups.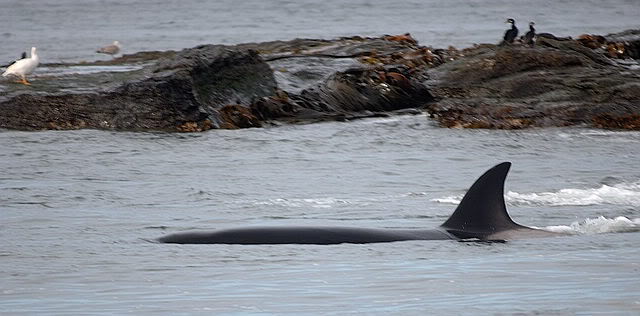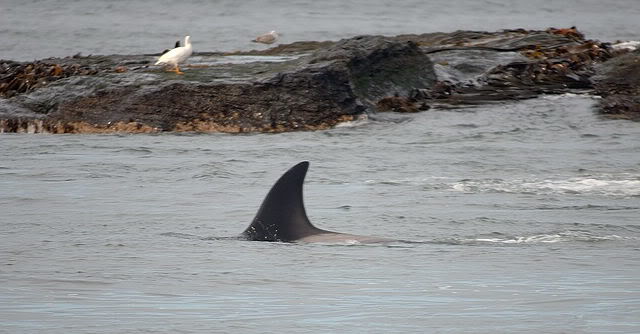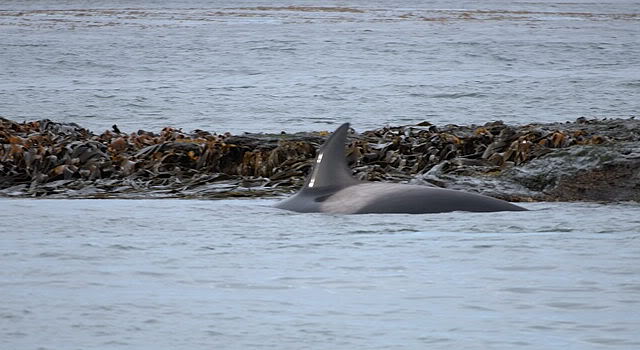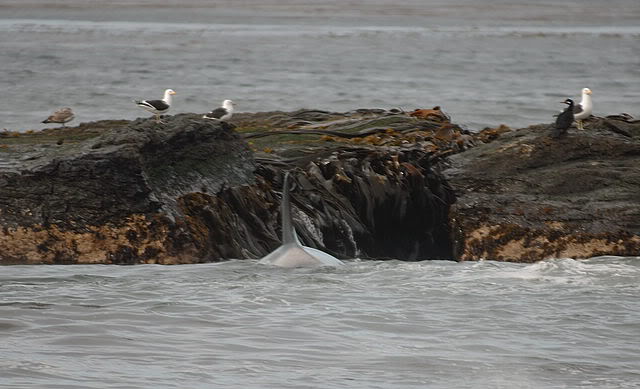 If she sees any close to the edge, she will create a wave to try to wash them into the water where she has a chance of grabbing one.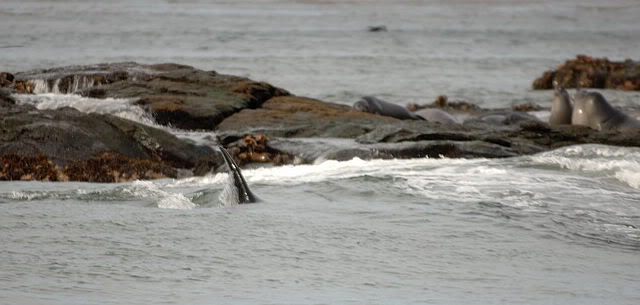 But failed to catch anything whilst we were present that day.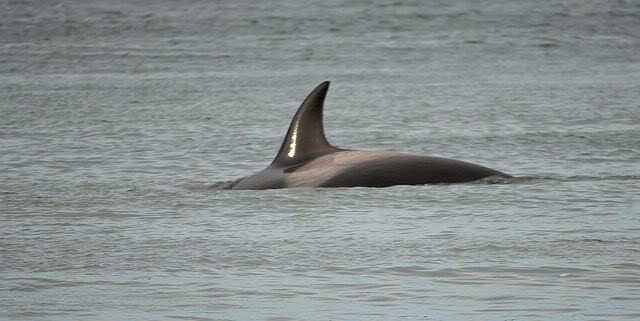 As mentioned earlier, this female now has a calf. They were filmed for David Attenborough's Life series. You can watch them in action here.....