Emperors are the largest of the Penguin species. Ranging from 1.0 to 1.3m in length and weighing up to 41kg. They breed the furthest South of any of the other species and have adopted a rather unique breeding regime which sees the males incubating the eggs during the long, cold Winter period.
They feed mostly on fish, cephalopods and crustaceans which they dive after to depths of around 50m, but have been recorded to dive to 500m.
When breeding, the adults make a long march onto the fast ice, sometimes far from the sea, to their colonies. Pairs display and mate prior to copulation. Once the female lays the single, large egg, she passes it over to the male before departing back to sea to feed. The males incubate the eggs throughout the long Winter nights by placing the egg on top of their feet and covering it with their feathers. Incubation lasts on average 65 days, during which time the males have not fed since leaving the sea. Females time their arrival back to the colony around egg hatching time, but the males still have a reserve of protein rich oil on which to give the chicks their first feed. Males depart out to sea to feed up after the females arrival, and both adults take turns thereafter to feed the chick.
As they grow older, the chicks are too big to shelter under the adults, so creche together in large groups for protection from the elements. They fledge after 150 days, but have already been abandoned by the adults at this stage. They make their way to the ice edge and wander far to the North in their first year.
Returning Emperor Penguin.

Emperor Penguin head study.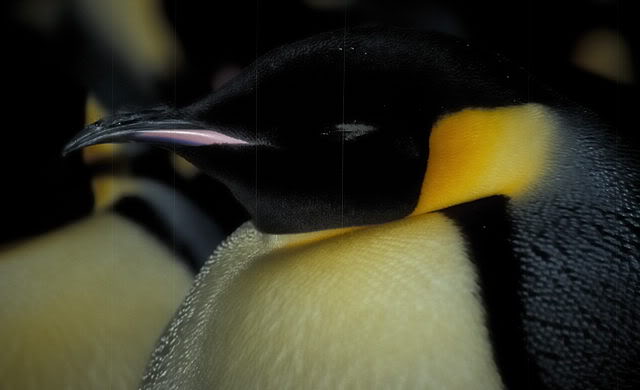 Males incubating eggs.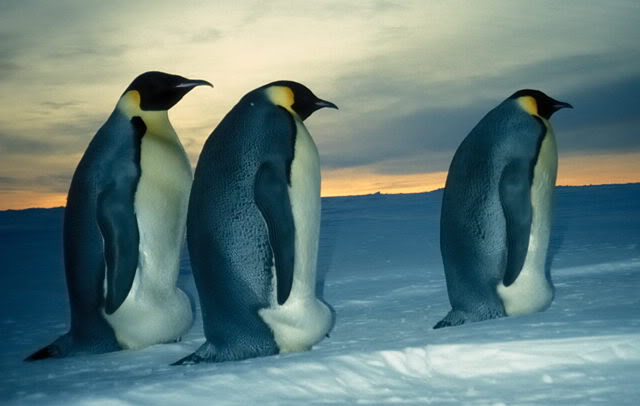 Chick being fed.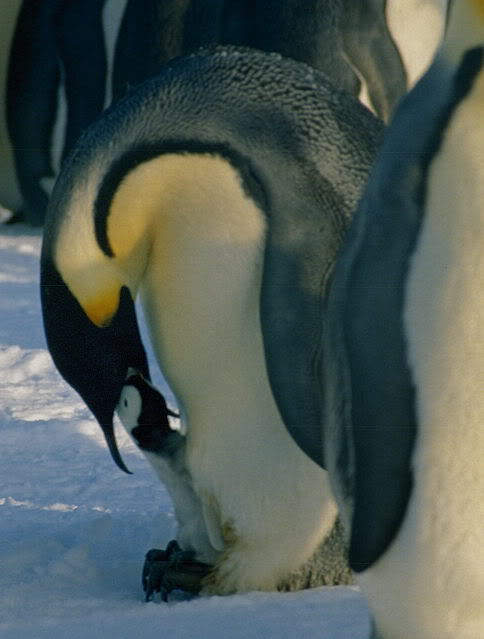 Inspecting a new world outside.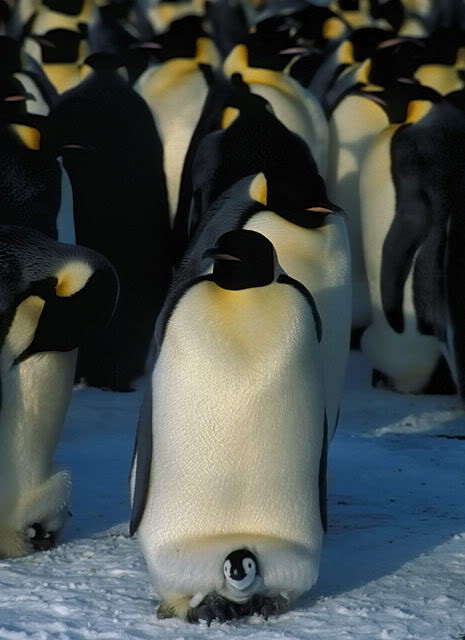 Socialising.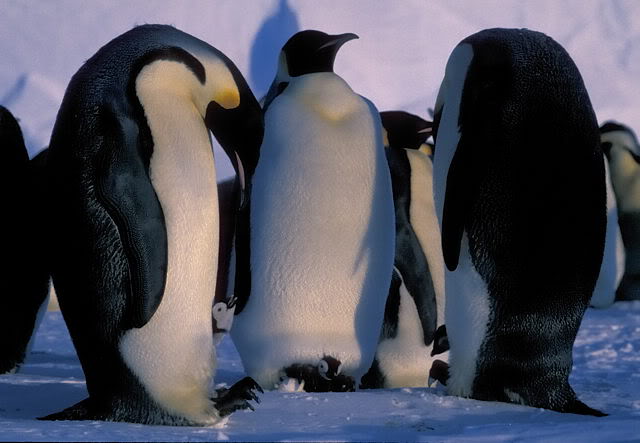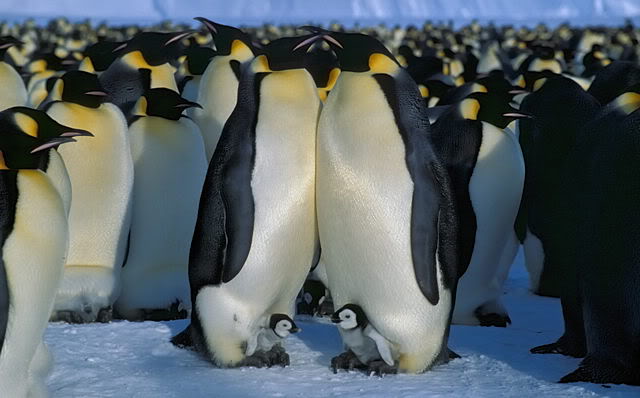 Fatherly love.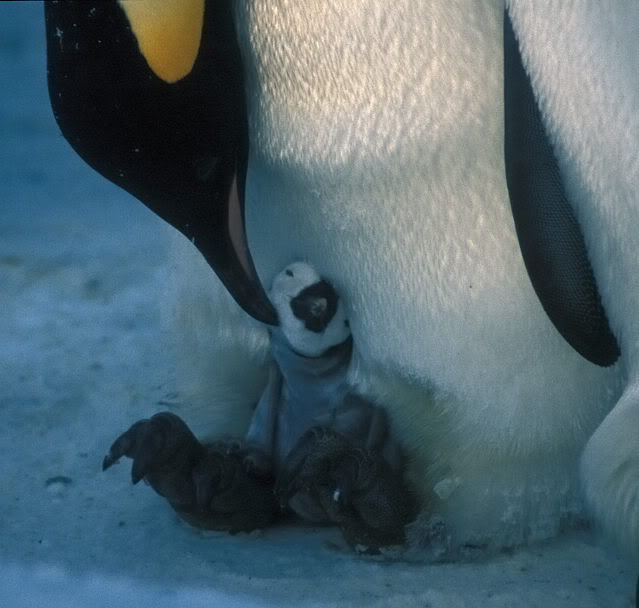 Almost time for eviction.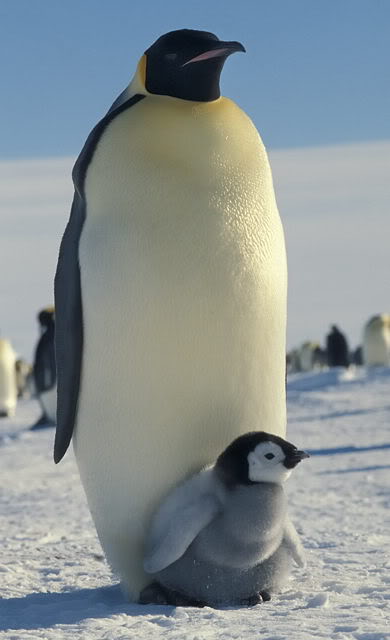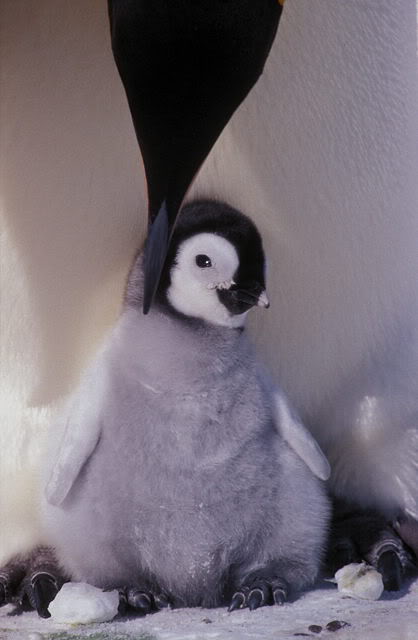 Creche.