Here are some photos of Urikaruus, unit 1: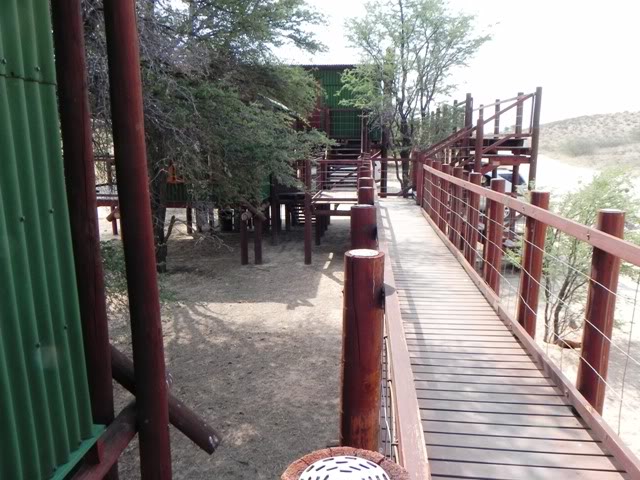 View on the creaky gangways that connects all units on stilts.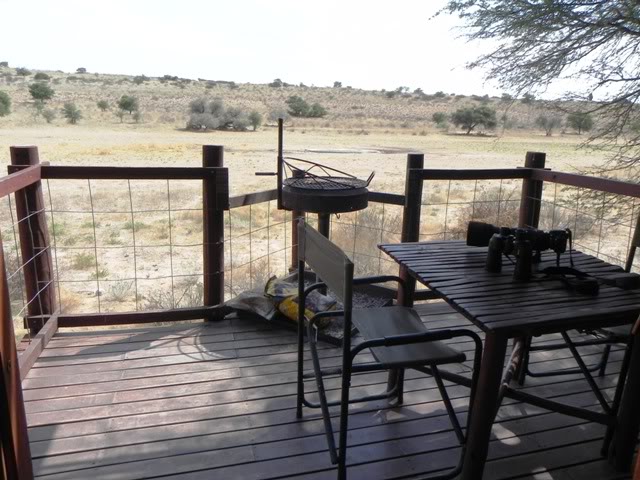 View from the deck adjecent to the kitchen.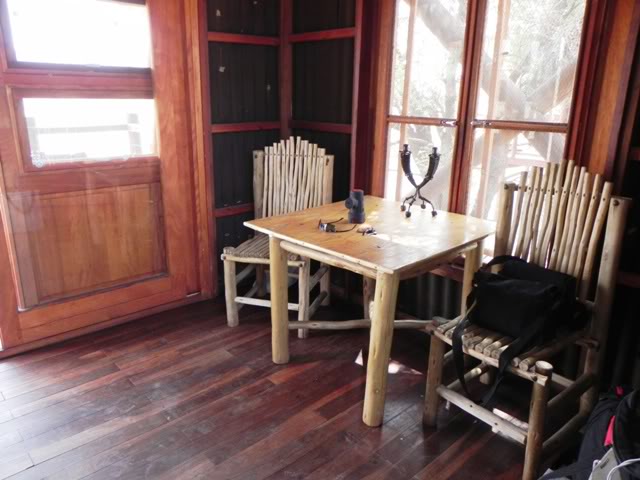 Kitchen table and chairs from the entrance.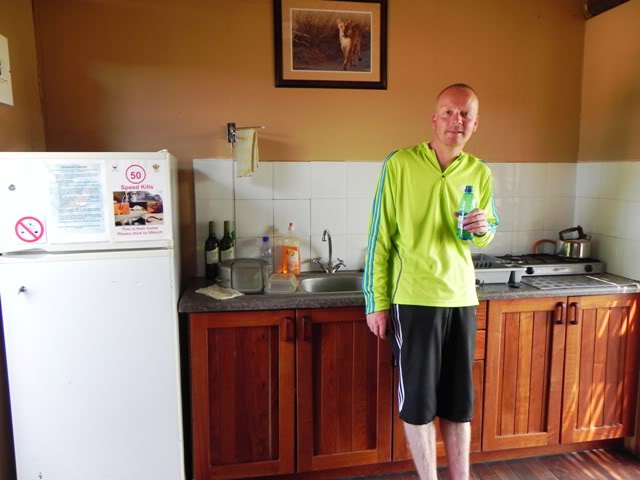 Fridge / freezer, 2 gas hotplate and a hideous cat magnet shirt.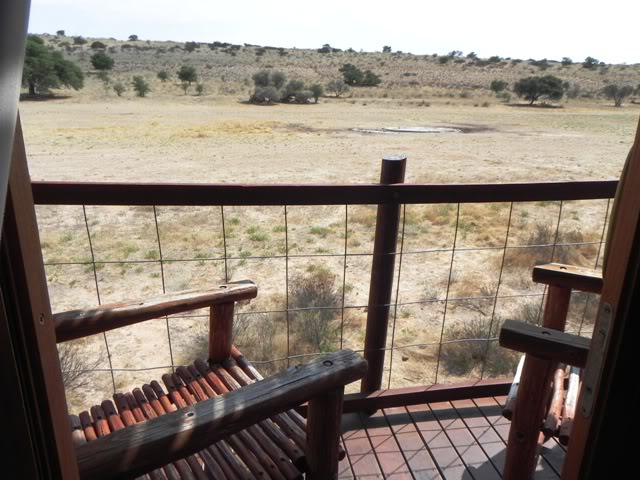 View from the small balcony adjecent to the bedroom.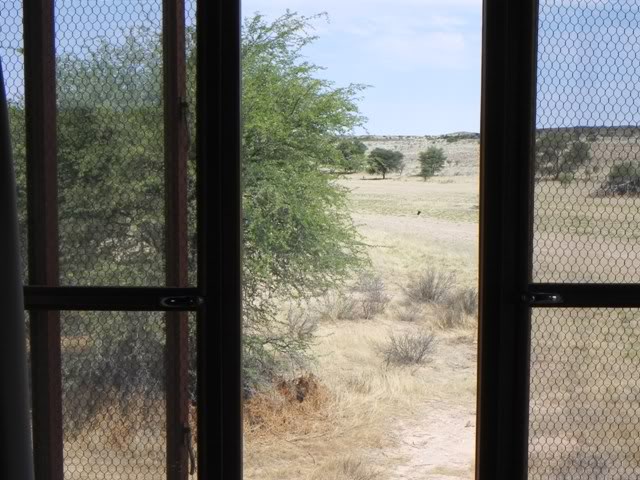 View from your bed.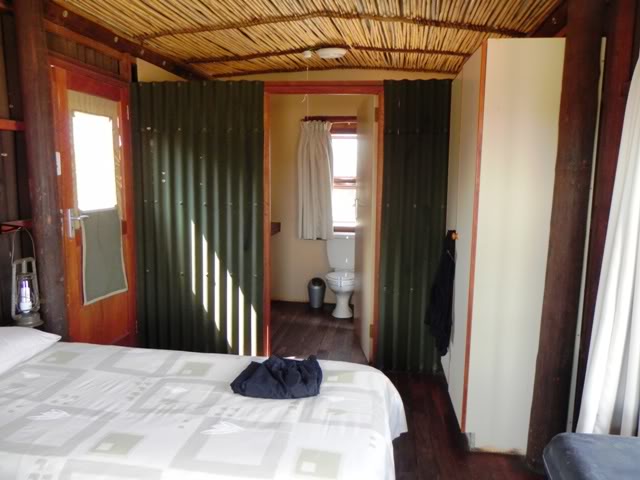 Bedroom with the bathroom in the background.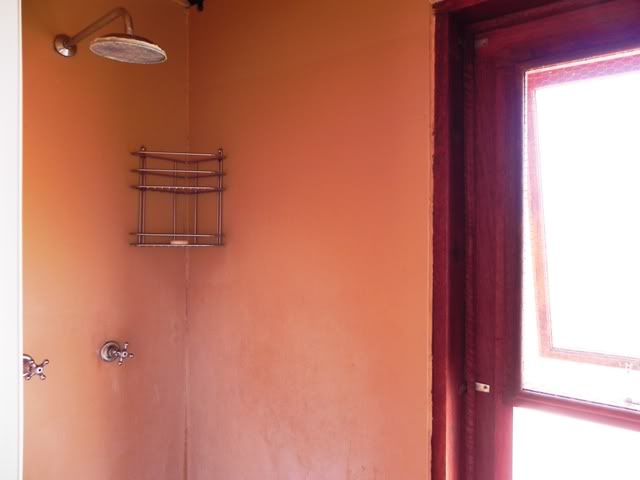 The shower.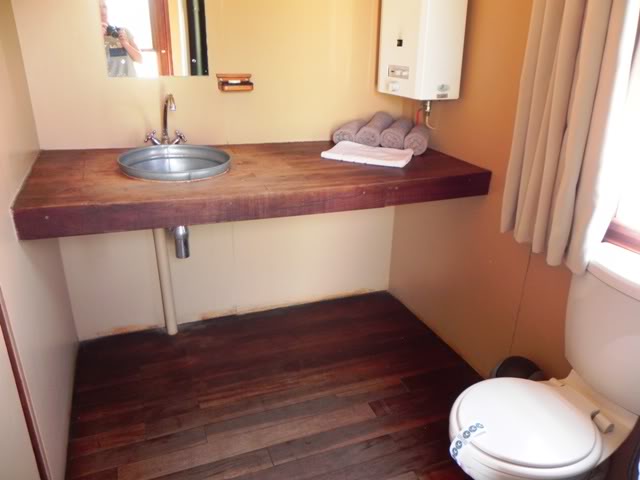 The rest of the bathroom.
Unit 1 has unspoilt views on the waterhole from both the balcony and the deck.
It is opposite the camp assistant's unit.
Unit 2 has a tree in front of the balcony, but you can still see the waterhole.
The view from the deck is perfect.
Unit 4 has good views on the waterhole from the deck as well.
Can't comment on the balcony though.