Wood Iris, African Iris
Dietes iridioides
Order: Asparagales. Family: Iridaceae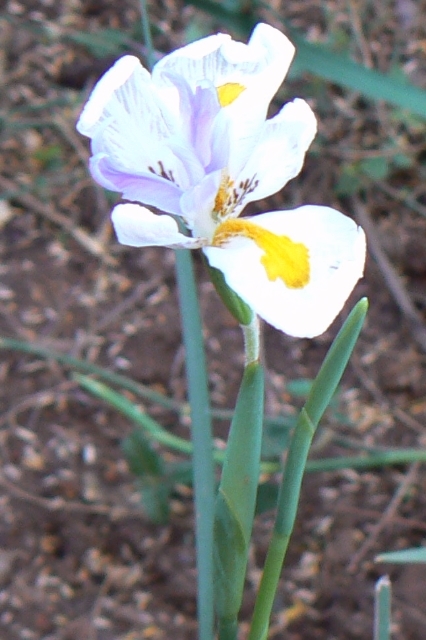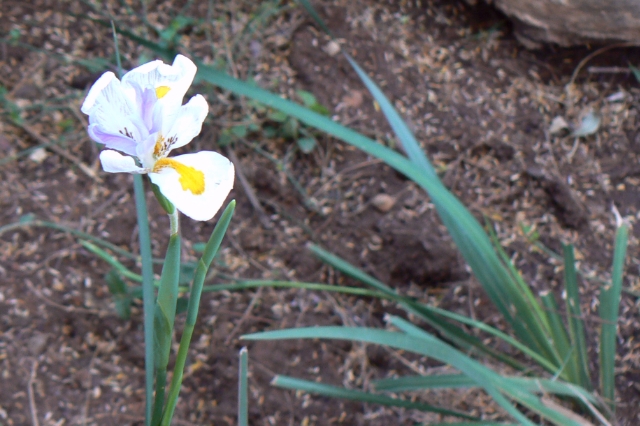 Pilanesberg
Description
It is a perennial, rhizomatous, evergreen herb, up to 600 mm high, with sword-shaped, dark green leaves in a loose fan. This prolific flowerer carries its flowers on a wiry, arching stem. The flowers are dainty and each bloom lasts a single morning. New flowers open continually during the flowering spell. Its flowers are subtended by white sheathing bracts; the inner petals are often marked with brown streaks near the base; the style branches are lightly flushed with violet, 30-40 mm wide. The flowers are closed by midday except on overcast days. Flowers are produced from spring through to summe., Fruit is a capsule, oval shaped and it disintegrates to release black seeds.
Distribution
From Kenya and eastern Africa ranging south to South Africa (Eastern Cape, Gauteng, KwaZulu-Natal, Limpopo, Mpumalanga, North West, Western Cape).
Habitat
Evergreen forests or clearings in bush.
Links:
PlantZAfrica