Matyholweni Rest Camp is a relative new camp with beautifully made up cottages.
Currently there are 12 units in this camp, with 9 of them being cottages for 2 people
and 3 units are family cottages for 3 people.
Two of the cottages for 2 people have access for the mobility challenged.
(Cottage no. 2 and no. 9)
The camp is located in the so called Colchester Section,
where the chance of finding black rhino and the Addo lions are the highest.
The vegetation is in stretches pretty dense and makes game viewing difficult,
but once it opens up you get a beautiful scenery.
Here are some photos of a family cottage for 3:
Kitchen and dining area (the sofa makes the bed for the 3rd person):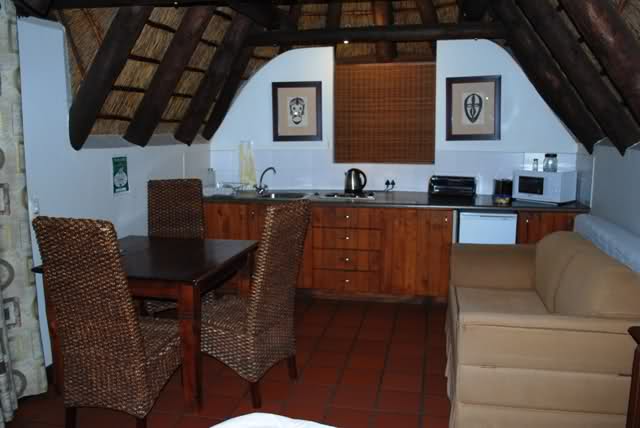 Double bed and ensuite bathroom: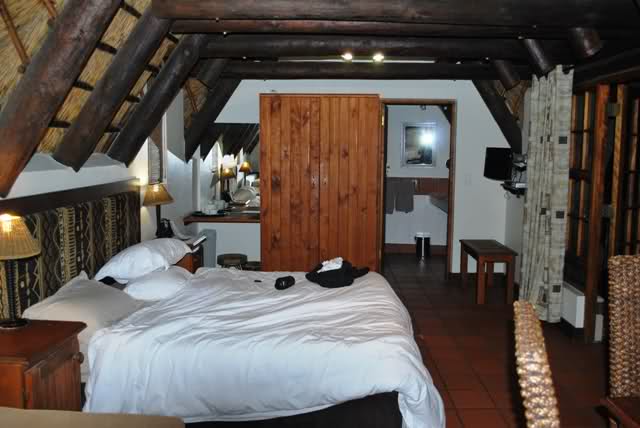 The bathroom: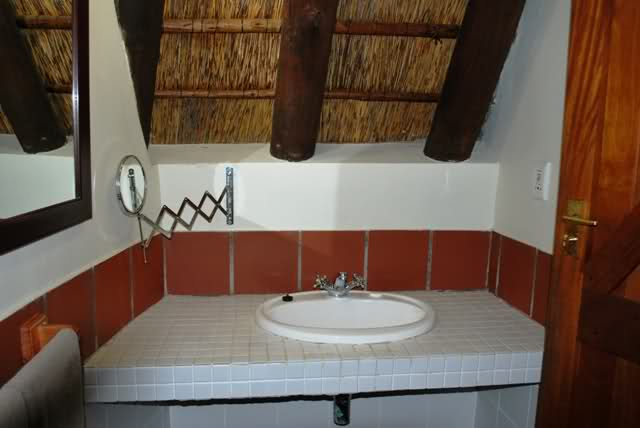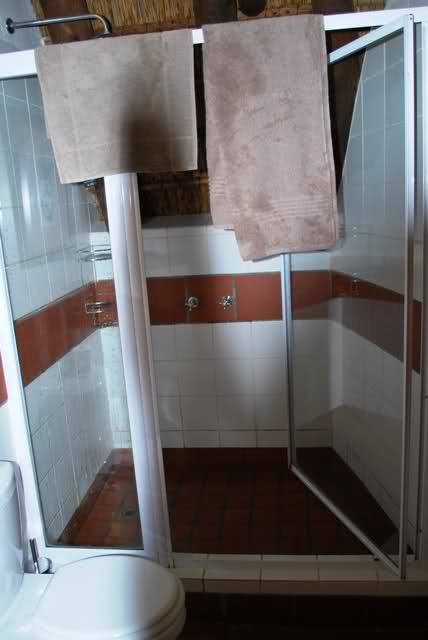 Deck with braai facility: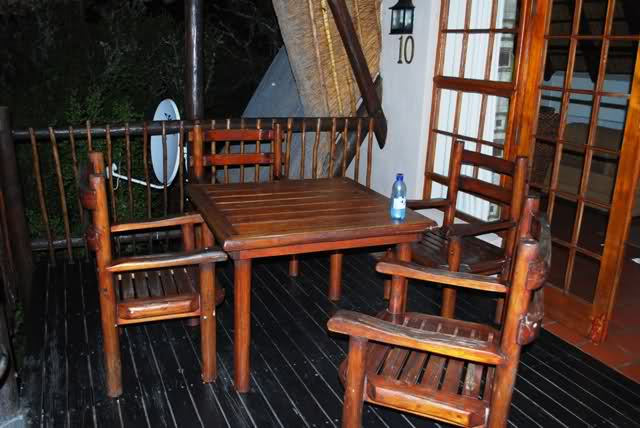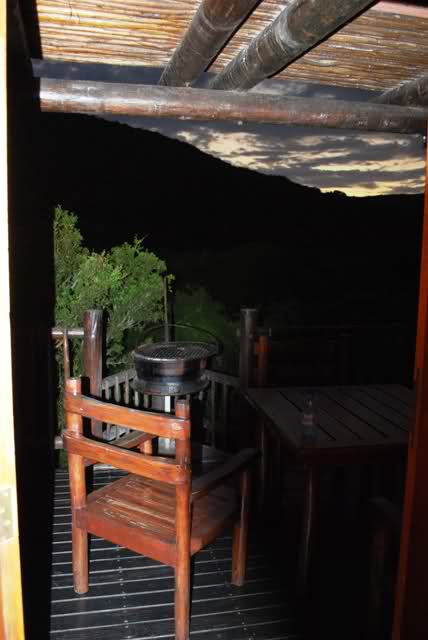 You get a mountain view from your deck in daytime,
but you have fynbos right at your deck, so no open plan view.
The room inside is VERY spacious and the camp is extremely
well-maintained in terms of applicances are working and everything
was clean in our unit (no. 10)
The family units are also very private with hardly any visibility towards your neighbours.
The only things that are wrong with this camp is the DSTV and the satellite dish outside

and the way too small fridge / freezer which only holds a small freezer compartment.
Other than that I can only recommend this camp.
We loved staying there!